The one thing that can give you a better flight — more than anything else — is to have more personal space. An empty middle seat next to you improves your perception of everything else. And it turns out that you can even buy yourself an empty middle seat next to you on all of the large US airlines.
If you don't do this, in today's environment, you're very likely to have someone seated next to you. Planes are just about as full as they've ever been in the U.S.
The worst position on the plane is the middle seat. I'll give up legroom to avoid a middle seat. There are ideas for how to make the middle seat experience better but today it's pretty bad.
Spirit Airlines once gave out bonus miles to customers in the middle seat, but I'm not whether more Spirit Airlines miles are a blessing or a curse.
Airlines charge extra for the 'better' coach seats. It would be nice if they gave you something extra when you're stuck in one of the seats that's worse than average — a free cocktail, free inflight internet, or a discount on your next trip. At a minimum airlines could make the unwritten rule that the coach passenger gets priority for two arm rests explicit.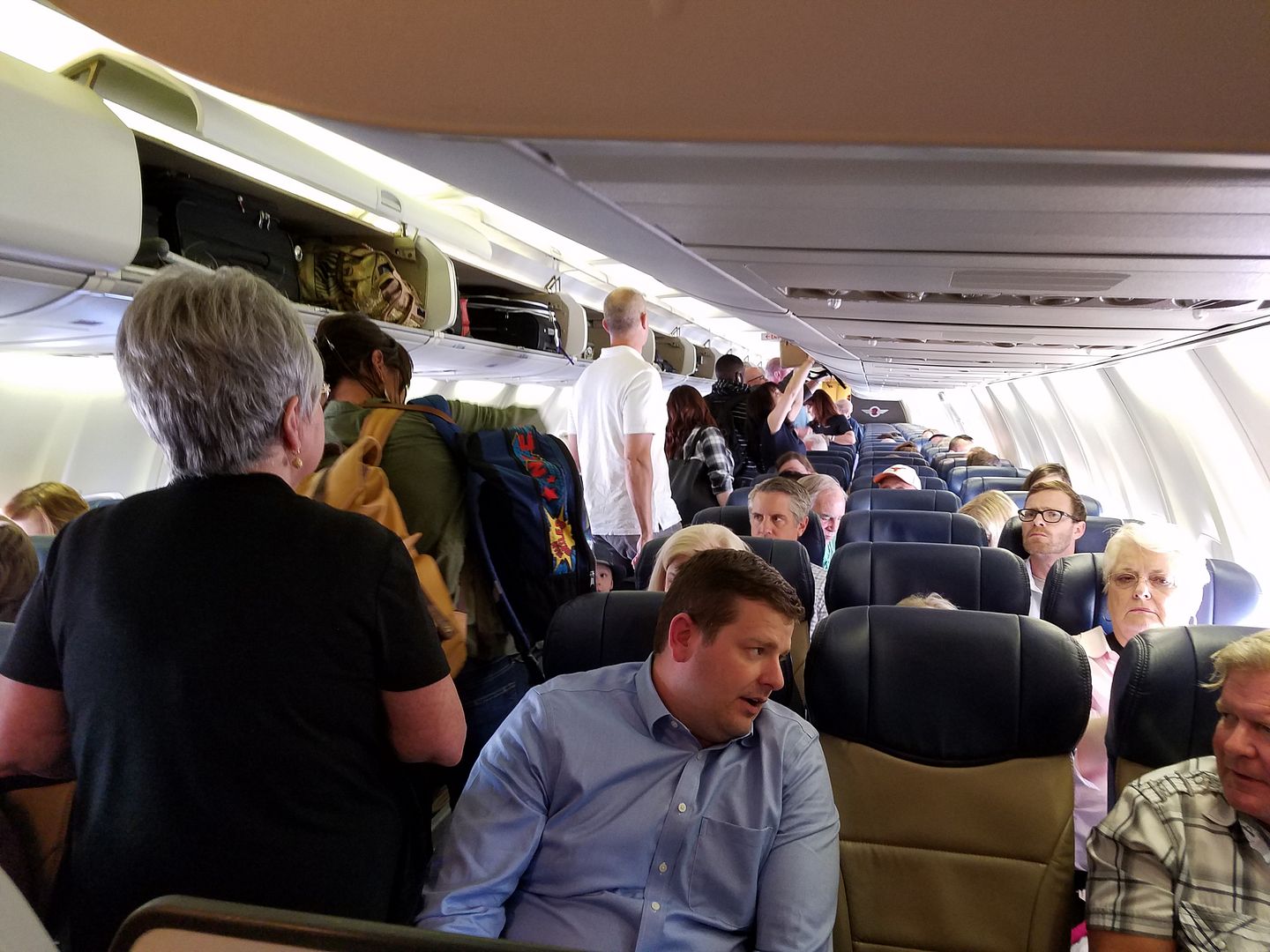 In a traditional domestic coach configuration with 3 seats on either side of the aisle there are four arm rests. There's not enough arm rests for each person to get more than one. The arm rests in the middle have to be allocated. But how?
A person of size gets arm rest priority because there's simply not much they can do about it, no real physical alternative, that's just the reality.
However in most cases the arm rests in the middle both go to the person in the middle seat. Both the passenger in the window and in the aisle get one arm rest. And the person in the middle gets first dibs on both.
If the passenger in the aisle and in the window got two, that would leave the person in the middle with none. The passenger with the worst position is the one in the middle seat. Both the aisle seat passenger and the window seat passenger have the advantage of no one else to one side of them, and potentially space to lean into.
There's no logical 'sharing principle' where the person in the middle and person on either side split time with the arm rest. First, that is too complicated and would require individual negotiation. Second it would leave the person in the middle with no arm rest at all from time to time, while their neighbors each had one or two.
This isn't a written rule, and it isn't enforceable. We need to be courteous to fellow passengers, and this is the principle that gets us there.