I have my share of quirks to be sure as regular readers know. I worry about germs, about getting sick. I hate to see men's feet on a plane. And I get claustrophobic. I don't like closed MRI devices, and I don't like to be caught in a sea of people.
I choose an aisle seat because I'm not nearly as squeezed into the confined space of a coach seat as I would be sitting in a middle seat between two passengers, or sitting against a window with two passengers between me and the aisle — trapped, dependent on their good graces to get out.
You don't need to have my phobias, though, to prefer an aisle seat. I like it better because I want to be in control of my own destiny. But I can also lean into the aisle for extra room (but watch the drink cart!) and because I can get up for the lavatory whenever I wish without bothering anyone.
And, crucially, I also have at least one armrest I don't have to fight for.
This means giving up being able to gaze out the window (lost Instagram opportunity), and an obligation to get up when someone else wants to use the restroom, but those are easy trade-offs.
The hard thing for most passengers in the back of the plane is that airlines often sell aisle seats, even without extra legroom, for a premium. Airlines realize that customers prefer these seats, they're limited (some passengers will invariably have to sit in the middle), so they can get more money from those passengers in exchange for the seats.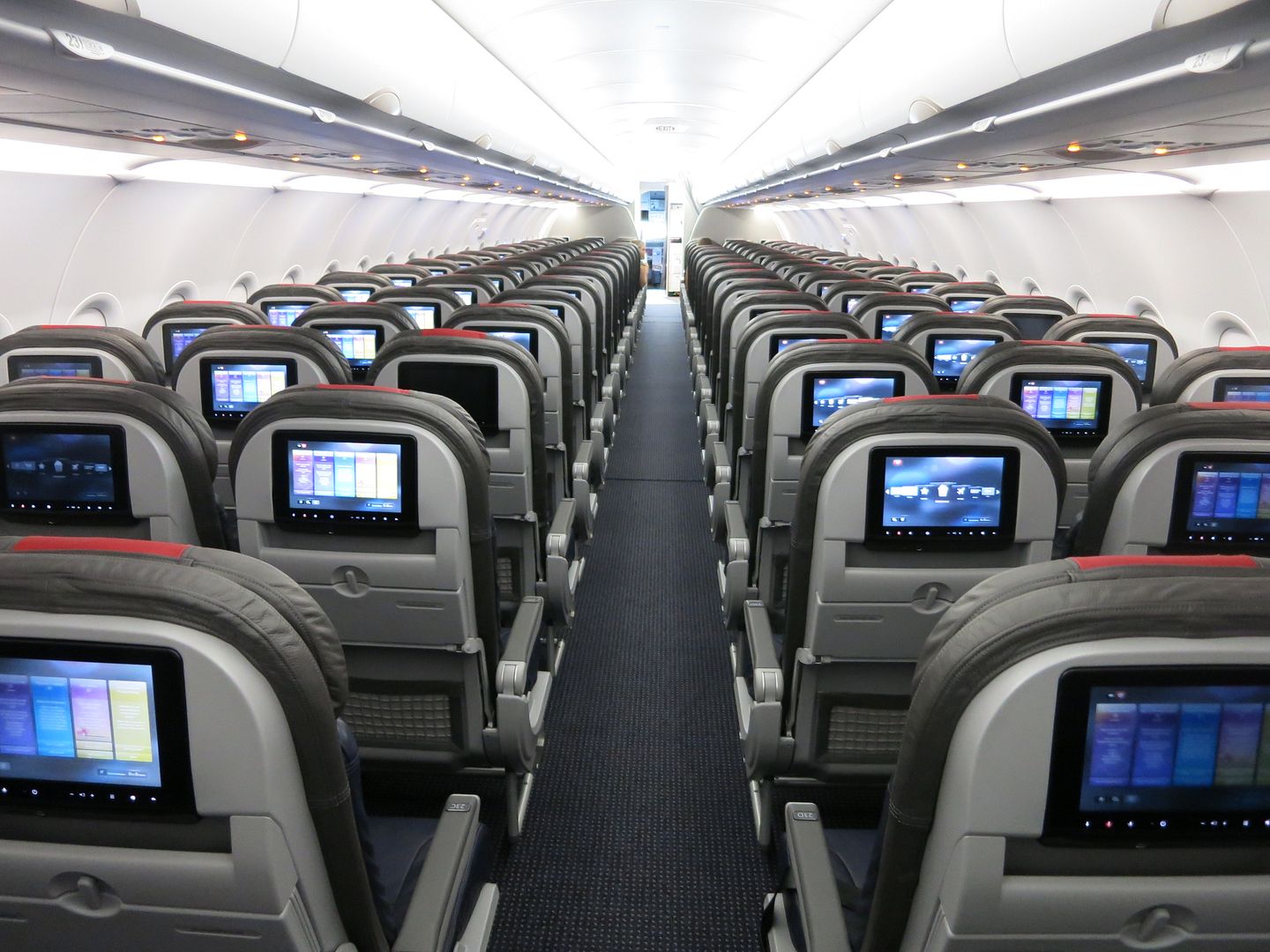 Aisle seats and sometimes window seats towards the front of the aircraft are hot commodities. If you want them you can pay extra for a better seat – to avoid a middle seat in the back or something by the lav – or choose one of the few that may be made available for assignment free, usually in the middle or back of the plane.
An airline's elite frequent flyers are usually given whatever coach seats they wish for free.
If you don't like the seat assignment that's available to you, you can create a free alert for better seats to open up. Expertflyer is a pay service I use all the time to search for fares, upgrade availability, and to email me when the space I want opens up. But they offer alerts when specific seats you want on your flight become available, and that's free.
In general the best coach seats, occupied by an airline's elite frequent flyers, open up within 5 days of travel as some of those customers get upgraded to first class. So just because seats are taken doesn't mean they stay taken. Plans change and people cancel or change flights. But passengers get upgraded close to departure and the (usually better) coach seats those customers were occupying become available for assignment.
And of course if you don't like your seat, ask at the airport – at check-in, at the customer service desk, and at the gate – in hopes of changing it if your flight isn't completely full.
Once you're on board you aren't stuck, either, that just means the market for seats becomes person-to-person. A reader once gave up his seat he paid extra for so a family could sit together, but then the family sold that seat to another passenger for $100. Airline seats are commodities, baby!