All American Express Centurion lounges have been closed since March 21. Zach Griff argues at The Points Guy that American Express hasn't re-opened Centurion lounges because "there's little demand" and because given the importance of food and beverage to Centurion lounges, "Amex likely couldn't reopen its lounges with a similar offering as they have had in the past" due to covid precautions.
I'm not buying it. First, airline lounges are re-opening, and they're providing bar service. Second reduced travel numbers make it easier to offer upscale food individually portioned rather than via buffet. (They've even had a special section for Centurion cardmembers to have this in their Hong Kong lounge since it opened!) There are restrictions to deal with in some locations, and that might restrict opening or change the product in that location. But there's no reason to keep all lounges. closed.

American Express Centurion Lounge Hong Kong
Suggesting that travel needs to return to normal levels and/or we need to be past the point of worry over the pandemic misses the point that brands need to work harder than ever to deliver the best possible experience within current constraints, rather than choosing not to do so.
Most cardmembers don't use Centurion lounges for months at a time during normal circumstances, it's a benefit that Platinum and Centurion customers know they have when they do travel through airports with the facilities – a benefit they know right now they do not have.
Griff also argues 'but new temporary card benefits have been introduced' like statement credits for wireless phone service and streaming services. These are ways to provide some value towards a card's annual fee when someone isn't traveling, to get them to keep the card rather than cancelling, and to get customers to use it for spend they otherwise wouldn't. That's not a replacement for the card's core benefits, it's a bridge to the point where American Express can bring those back.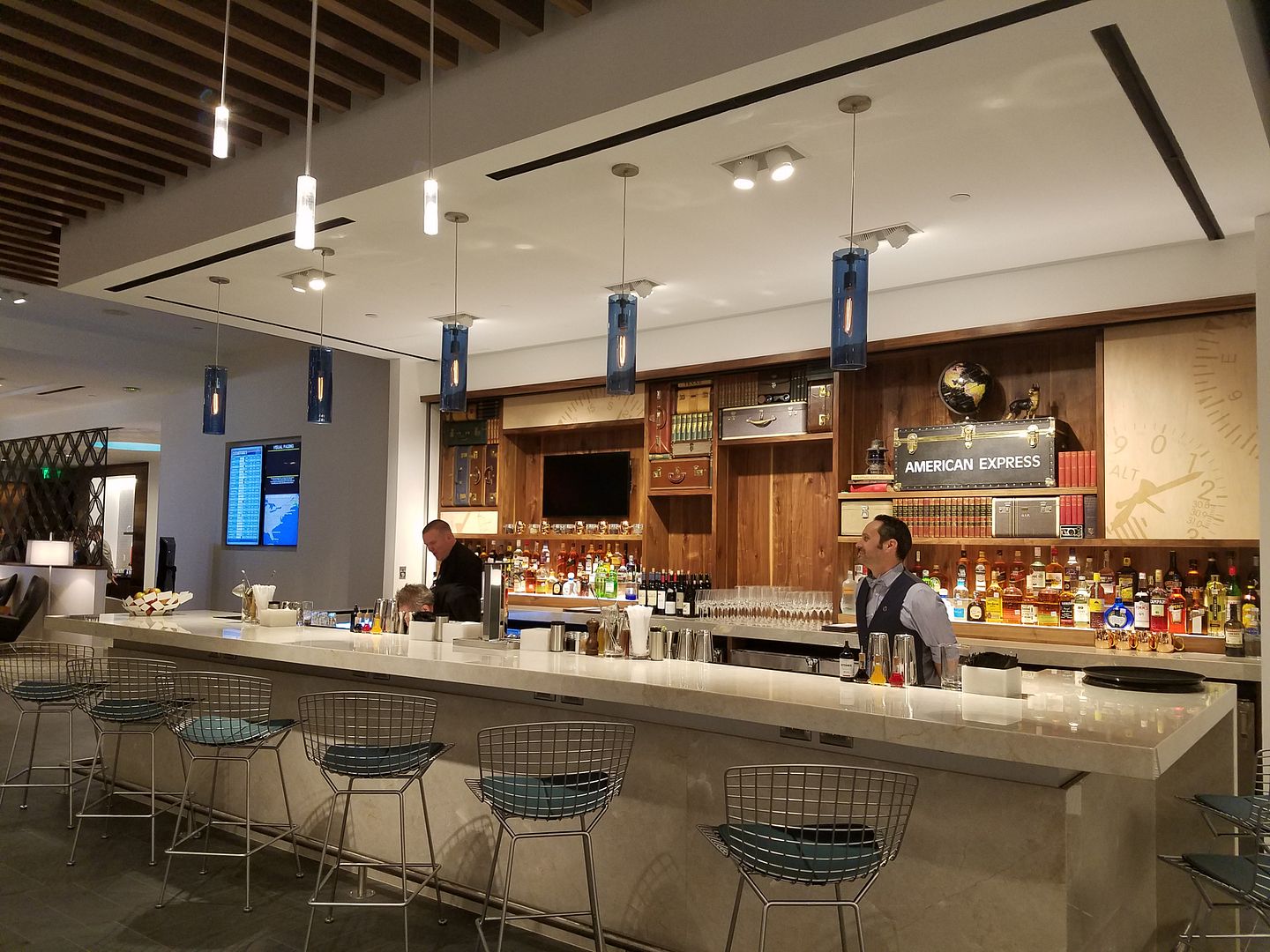 Houston Centurion Lounge
That's why American Express needs to speak to when they're bringing back core travel benefits like Centurion lounges, something their competitors from independent lounges (including those participating in Priority Pass) to airline lounges have already been doing. And they need to do this as quickly as they possible can, even offering a reason for delay. Cardmembers will be patient if there's a clear timeline to a return of benefits. Cardmember uncertainty around future benefits is bad for the business.