Back in October I covered the launch of hotel booking site PointsHound. They were giving out free miles for joining, which was cool. But at the time I said that I probably wouldn't use the site. That's all changing.
PointsHound is a site that gives you miles – often quite a lot of miles – for your hotel bookings. Here's what I explained at the time:
[W]hile many websites like TopCashBack and eBates will offer cash back for the hotel bookings you make through the hotel's own website, PointsHound rebates you in the form of miles and has you book through their own system.

The downside to making bookings through third party websites is that some chains do not allow accrual of elite stays and nights for those reservations, some do not allow points-earning, and still some do not even offer elite status recognition. That's why I'll almost never make hotel bookings through Expedia or Orbitz, for instance. Still, the rebate value here (paid out in miles) looks reasonable overall.
I do like going through a website that gives you a rebate for your bookings. But I do not like giving up elite benefits, or credit towards renewing my status. So I had been passing on PointsHound, even though they've been giving out a ton of miles.
Recently that's changed — for a few months they've offered a handful of hotels in a dozen markets that earn a rebate and still qualify for elite status and benefits.
They called the program 'double dip' but clearly that idea is pretty Hilton HHonors-specific in the hotel space (Hilton for years has let you earn both miles and points on your hotel stays rather than making you choose one or the other).
So on Monday when they launch the program with about 1000 hotels across the Hyatt, Hilton, Marriott, Starwood, and Priority Club chains it will be branded "Double Up" instead.
So for those ~ 1000 hotels, you can earn a generous rebate in the form of miles without giving up status credits and benefits.
Now, it still pays to check websites like TopCashBack and decide whether the cash rebate they'll give you is worth more than the miles you'll get from PointsHound. (TopCashBack and similar sites — unlike Expedia and Orbitz — send you to the hotel's own website to make your booking so those reservations are eligible for elite status credits and recognition.)
But for chains other than Priority Club, the mileage offers from PointsHound are frequently better.
Their mileage-earning partners currently are: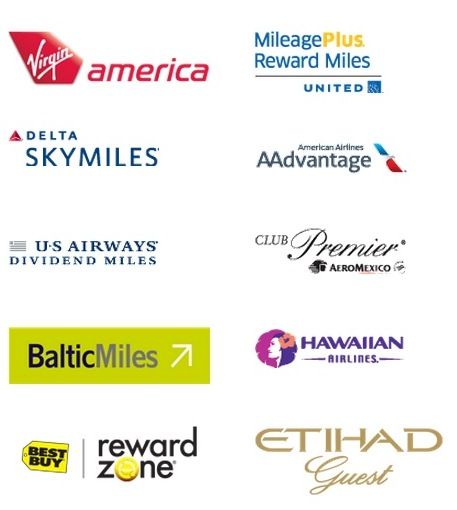 They have three mileage-earning levels based on how many times you book with them. They've given me a referral link, though, that will start you off at level 2 which seems to earn about 50% more miles on average. If you sign up through the link it will take, I'm told, about 24-48 hours for your 'level 2 status' to be reflected.
Here are their levels and the earn ranges for each:
It pays to compare rates — there seeem to be outliers where the site winds up more expensive than booking directly, but that hasn't been frequent in the searches I've done. Always check prices against other sources.
For someone like me, this program really hits the spot. I care about re-upping my elite status. I care about the benefits of that status. And I've hated forgoing a rebate, for instance, when booking rooms with Hyatt. 1000 hotels is a good start but not ubiquitous enough, but getting perhaps the equivalent of a 12% rebate in the form of miles is pretty good compared to what I was getting before (no rebate) on those bookings where PointsHound has a hotel. Good news all around.
Do note, though that not all of their deals earn status and elite benefits — their prepaid rates do not. So look for their Double Up rates only if your preferences are like mine. For hotels I'm booking at chains where I care about status and the hotel isn't listed with this marker I will continue to book elsewhere. (But for one-off stays, the rebated points may be worth more than what I'd earn through the chain anyway.)
Additional disclosure: Not only do you get level 2 status but I understand that I may get some miles for referring you if you use my link when signing up for the site and make bookings. So it's win-win. Furthermore, when I was perusing their list of key players I noted that I do know one of the site's investors. He has never mentioned this investment to me.