United and Continental merged in 2010, with Continental management eventually taking over, but six years later that merger is still not complete.
Legacy United and Continental flight attendants still do not operate under a single contract, and as a result United flight attendants work United planes and Continental flight attendants work Continental planes — and new aircraft get split between them.
A couple of weeks ago – finally – United and its flight attendants came to terms on a joint contract. Here's a union summary of the deal (.pdf) showing that wages go up substantially.
Here's a union-provided comparison of flight attendant pay and work rules showing the new deal versus existing deals for United and Continental flight attendants and flight attendants at American and Delta.
It's striking how much less United and Continental flight attendants were making without a new contract (in some cases $15,000 a year less).
Roughly speaking, in terms of pay, this new deal puts United flight attendants a percent or two above their peers at Delta and American — although the devil here is in the details. It's a big raise, but many will capitalize that they should be paid what their peers are paid and focus on other nuances in the contract.
A new contract has been a priority for new CEO Oscar Munoz.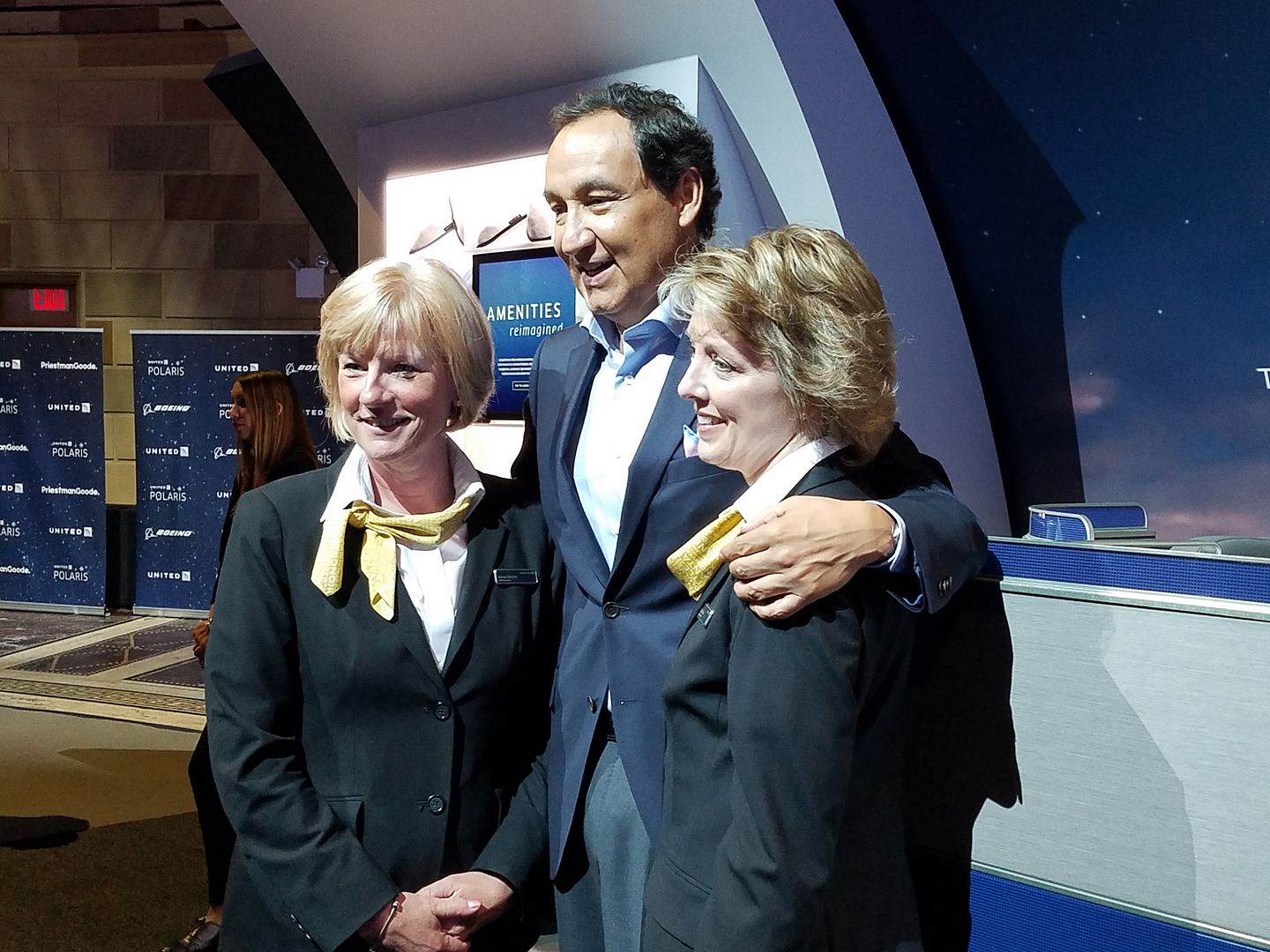 Happy, service-oriented flight attendants are as important to winning back premium customers as new premium cabins, lounges and amenities.
However, even though the union has signed off flight attendants still have to ratify the deal. And there are several potential stumbling blocks.
No signing bonus. United pilots got a big signing bonus with their new contract. Flight attendants aren't pilots, and there twice as many flight attendants as pilots.

[A] $10,000 signing bonus for 25,000 flight attendants would cost $250 million. Union leadership predicted such a bonus would result in a $50 million reduction in wages annually.

Airlines look at their total cost, frontloading $250 million would mean taking back more than $50 million a year over five years to get to a $250 million net present value.

Employee health care contribution. There are some cost increases borne by employees, though that seems to reflect the reality of the world. Flight attendants opting for an HMO plan will see cost sharing phased in through 2020. But legacy Continental flight attendants appear to see lower prices for family coverage, and cost increases get capped in the contract at 9.25% per year so the 80/20 company-employee split may shift more towards the company over time if health care costs rise faster than that.
Legacy United and legacy Continental employees don't actually all get treated the same. They each had different retirement plans going in and United flight attendants don't get a windfall by bringing them up to parity. Give it to them and it's expensive to the company and Continental flight attendants resent that legacy United employees get more incremental gains from the new contract, don't give it to them and jealousies persist among the two different work groups.
These issues may not be enough to derail the contract. Union leadership supports it as the best deal possible, and it is going to be a big raise.
The ultimate question is whether a majority of rank and file voters believe they can get a better deal than their union leadership tells them is possible.
Some will believe they should receive retro pay for the time they've been underpaid compared to American and Delta flight attendants.
Others will resent the health care cost sharing, or areas where legacy work groups from 'the other' airline are gaining more than they are in the new deal.
Still others will be unhappy that the deal is for 5 years, so they don't get another bite at the apple for awhile.
But turning down this deal wouldn't just be a defeat for the airline, it would be money that flight attendants aren't earning every day.
And it's highly unlikely that they can do materially better than a contract which pays them at least as much as their peers at other airlines. The airline has been desperate to make a deal, any deal, and it's a key marker of success for the CEO. So United is as motivated as possible, and more motivated than before, to give the flight attendants as much as possible — which appears to be reflected in this deal.
I usually bet that employee groups will vote their self-interest, though American's flight attendants didn't (leaving them with a pre-negotiated default deal which was less generous, though the airline then voluntarily agreed to pay more).
Since I'm not an expert in the sentiment of the airline's different crew bases, and haven't conducted polling on the issue, I won't make a strong prediction other than to say the big pay increase seems like it would be attractive enough to bring at least a slim majority of flight attendants onboard.