COVID-19 cases are surging in Texas, especially the major metropolitan areas including where I live in Austin. The governor here closed the bars, reduced indoor seating capacity at restaurants, imposed mask mandates (for all counties with more than 20 total cases, about 80 counties can opt out) and allowed cities to ban outdoor gatherings of 10 or more people.
The economy is going to contract here, even more than it's already contracting, but further spread of the virus means contracting even more. I'm not going to eat inside restaurants, but I'll still order contactless pickup.
One recent restaurant pickup experience reminded me of one of my last hotel stays before the pandemic, and got me thinking about the changing ethics of complaining about service during the COVID era, struggling hospitality companies, and high unemployment.
Do You Still Complain About Poor Service During A Hotel Stay?
Coffee is an important topic for business travelers, at least it was when there was such a thing as business travel. My morning routine starts with coffee to begin with but put me in any given city on a business trip in another time zone, add in a a few late nights, and you'd better not mess with my caffeine IV drip.
On a business trip back in February I got up in the morning and headed downstairs to the hotel lobby where there's supposed to be coffee available, only the person who was supposed to make it available was asleep.
I had a conundrum. The hotel was supposed to give me access to coffee. The person in charge of this was right there in front of me. She was ostensibly working. Do I wake her?
It was a city in the Northeast. It was early in the morning and since it was in February it was well below freezing outside. Since I hadn't planned to go off premises I didn't bring a jacket downstairs from my room.
So there I was, in the lobby with no jacket wondering do I ask this woman for coffee or do I walk to Starbucks in the cold? (Going back upstairs to get my jacket wasn't an option that occurred to me before I'd had my coffee. Besides I'd come too far.)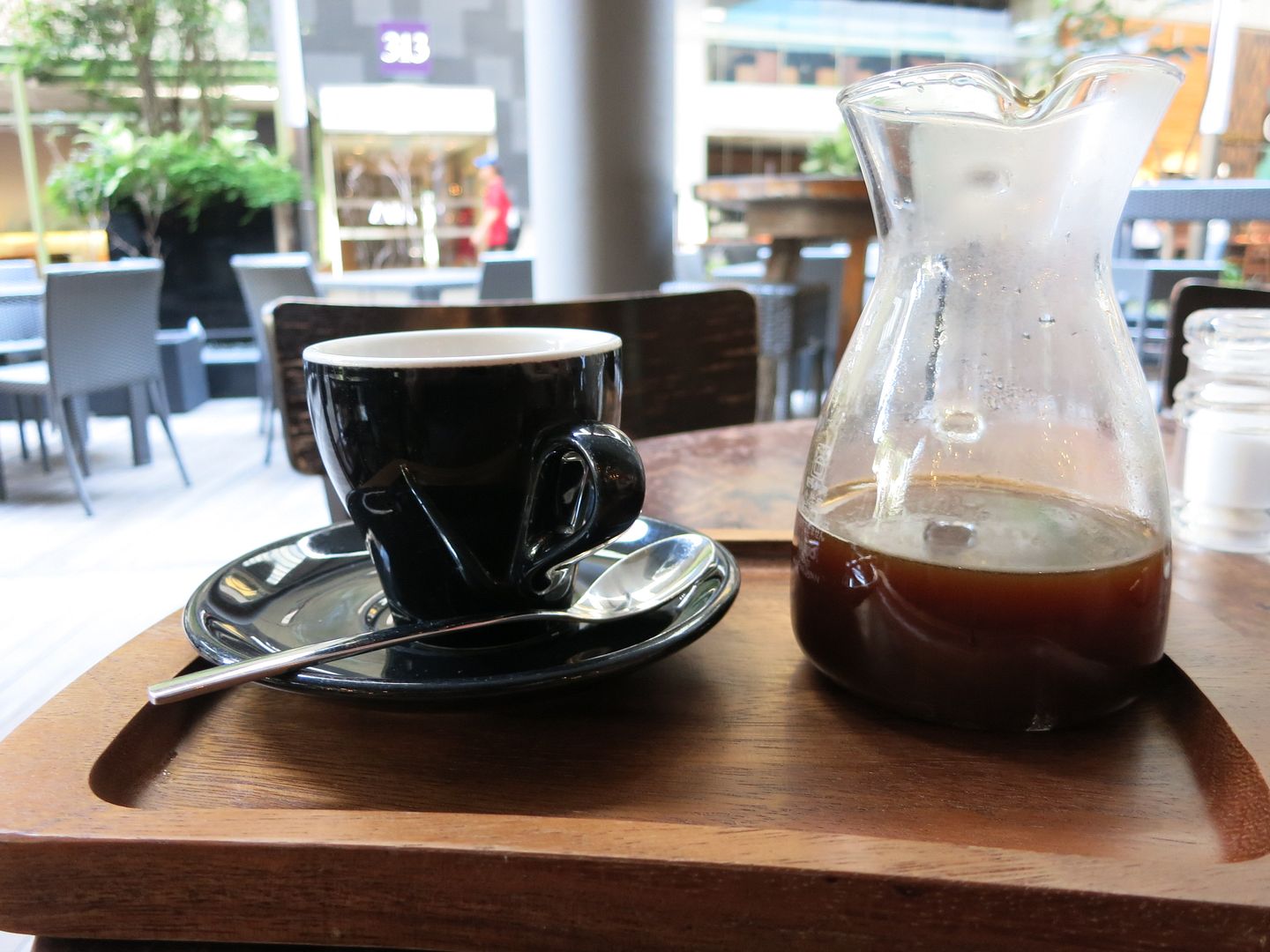 I walked to Starbucks, came back, and this woman was still asleep. I tiptoed past her, upstairs to my room, and sat down with my coffee. I felt like I should have billed the hotel back for the cup, but I didn't feel like it was worth getting this woman in trouble over the cost of a cuppa.
This was during normal, pre-COVID times. Should I have woken her? Should I have asked for reimbursement of my Starbucks?
Getting Refunded By A Restaurant
I'm really fortunate. As you can imagine travel businesses like my blog and award booking service have largely dried up of revenue. But I have a full-time job. I'm just fine. Not only does my family have our health (so far!) but we're financially sound. I've tried to do right by the people I normally buy services from, and when picking up from a restaurant I've focused on the places I went to before the crisis and I tip generously even though it's take out.
Last weekend I picked up from one of my favorite spots I've been going to for six years. The restaurant isn't a small mom and pop, it's owned by a group that has a handful of other restaurants in town, all of them different and all excellent. Two of their places have among my favorite examples of mac and cheese, though both are very different.
This one serves a crab mac and cheese that's amazing. We ordered two servings, to serve the three of us and have leftovers. When we got home we discovered there was no crab. I wasn't going to say anything, but I got an email survey the next day asking me to rate the experience. I gave it a 3 out of 5. Then I was prompted to let them know what wasn't perfect? I told them.
A day letter I got an email from the restaurant's general manager apologizing, and refunding the crab mac and cheese purchases. I felt genuinely bad. I wasn't looking for my money back, I was just answering honestly – maybe they didn't know things were going out differently than intended? If they'd contacted me and said that wasn't their intention or how they're normally doing it, I'd have been more inclined to order the dish again.
In normal times I would have felt it entirely appropriate to get my money back for a dish that wasn't delivered as-promised. Now I figure I'm good, and I know restaurants are strugglig.
Changing Ethics During A Pandemic And Recession
In normal times I didn't say anything about the sleeping hotel front desk employee. Maybe I should have. You can tell me what you think.
Now I wouldn't dream of it. They might be fired, and getting another job – whether in hospitality or elsewhere – is extra tough.
On the other hand I think it makes sense now to work harder than ever to do as good a job as possible, 'so good they can't ignore you' because as I wrote offering 16 work from home tips in mid-March jobs are less secure now than they've been in years.
The total number of people being employed by a hotel probably isn't changing, so if someone loses their job it probably means someone else keeps theirs that would have been furloughed or terminated. So is it really the right approach to be more forgiving or ignore failures? Do we need to hold businesses, employees, and each other to a higher standard now if we're going to bounce back quickly?
I didn't say anything about the employee then, and certainly wouldn't now, out of fear of what might happen to that employee – even though doing so might make someone else (who is unseen) better off to compensate. I normally would say something to a restaurant that isn't delivering on promises in normal times, but I feel badly I rather accidentally did this now.
My gut feeling is that there's something wrong with complaining when others are suffering so much, though people are suffering all around the world during 'normal times' and I don't have an issue talking about 'first world problems'. Does this shift during COVID times make me, on some level, a hypocrite?
How are you handling customer service complaints now, and is that different than it was at the start of the year? And if there's a change, will it last past the coronavirus pandemic?