I used to look forward to dining onboard. I'm not just talking about when I first started flying after college, when lunch might be a (halfway decent) steak with a shrimp appetizer, I even remember being appalled at a cheeseburger being served in United domestic first class on a transcon but it was orders of magnitude better than the burgers we see today.
Unquestionably the quality of food offerings onboard declined leading up to 9/11 because of recession and then after as the industry struggled. Things got worse with the financial crisis.
However there is a difference between airlines in terms of what's served onboard. American's domestic first class meals are significantly below the standard set by other U.S. airlines. They got much worse after the US Airways merger (not surprising), improved a bit, but have since seen real backsliding.
One Mile at a Time wrote about the sad state of American Airlines domestic first class food, and I have to agree.
American's August 2015 meal service was an improvement for dinner, not up to pre-merger standards but a huge step forward after norming catering with US Airways in September 2014 (the 'mystery meat' which I later learned was supposed to be a short rib was genuinely disgusting).

Domestic Steak and Lobster Mac & Cheese, August 2015 – October 2016
The new dinner service was supposed to last a year but that extended into the fall. The choices that were introduced — Julian Barsotti meals — in November were a real step down, and both breakfast and lunch lags as well.
American's entree salads at lunch are fine. The salads themselves are small, and the protein generally dry and overcooked, but still it's likely the best thing on offer. Here's the salmon salad, and compare below to a salmon salad from Delta.
I think breakfast speaks for itself.
And I have to wonder about the salad (hint: it's in the upper left hand corner of the tray) accompanying enchiladas.
I no longer eat on American Airlines domestic flights. Living in Austin, I'm at most flying AUS-JFK or AUS-LAX, or flying via Dallas or Chicago. Better for me, and it's more relaxing and enjoyable. I can keep watching a TV show on my laptop or more likely just keep working straight on through. I don't have to eat, finish, and wait for a flight attendant to clear my tray before I can go back to work.
Yes, Delta's domestic first class meal service is better. And oh by the way you get a snack basket in addition to the meal on a midcon.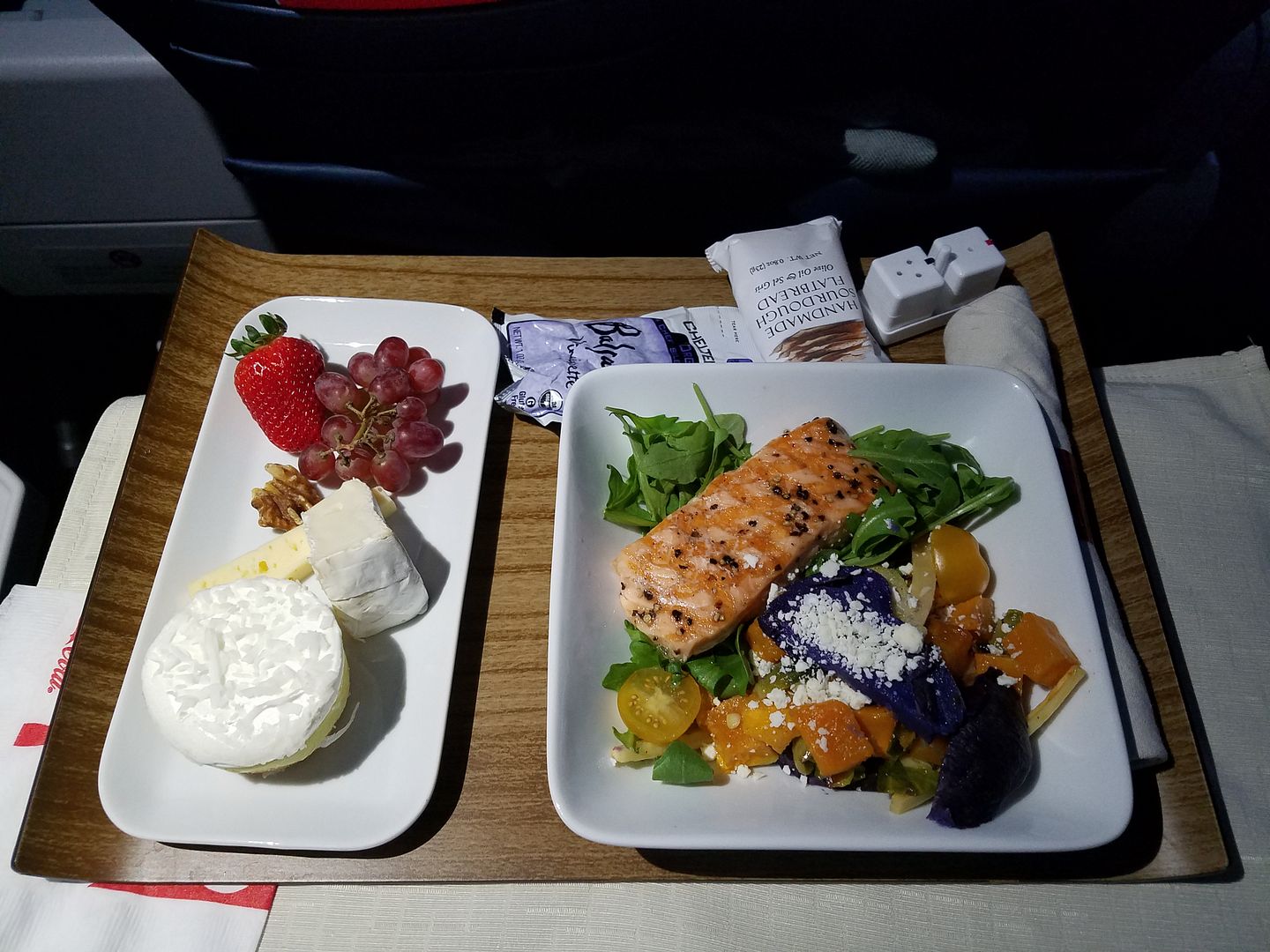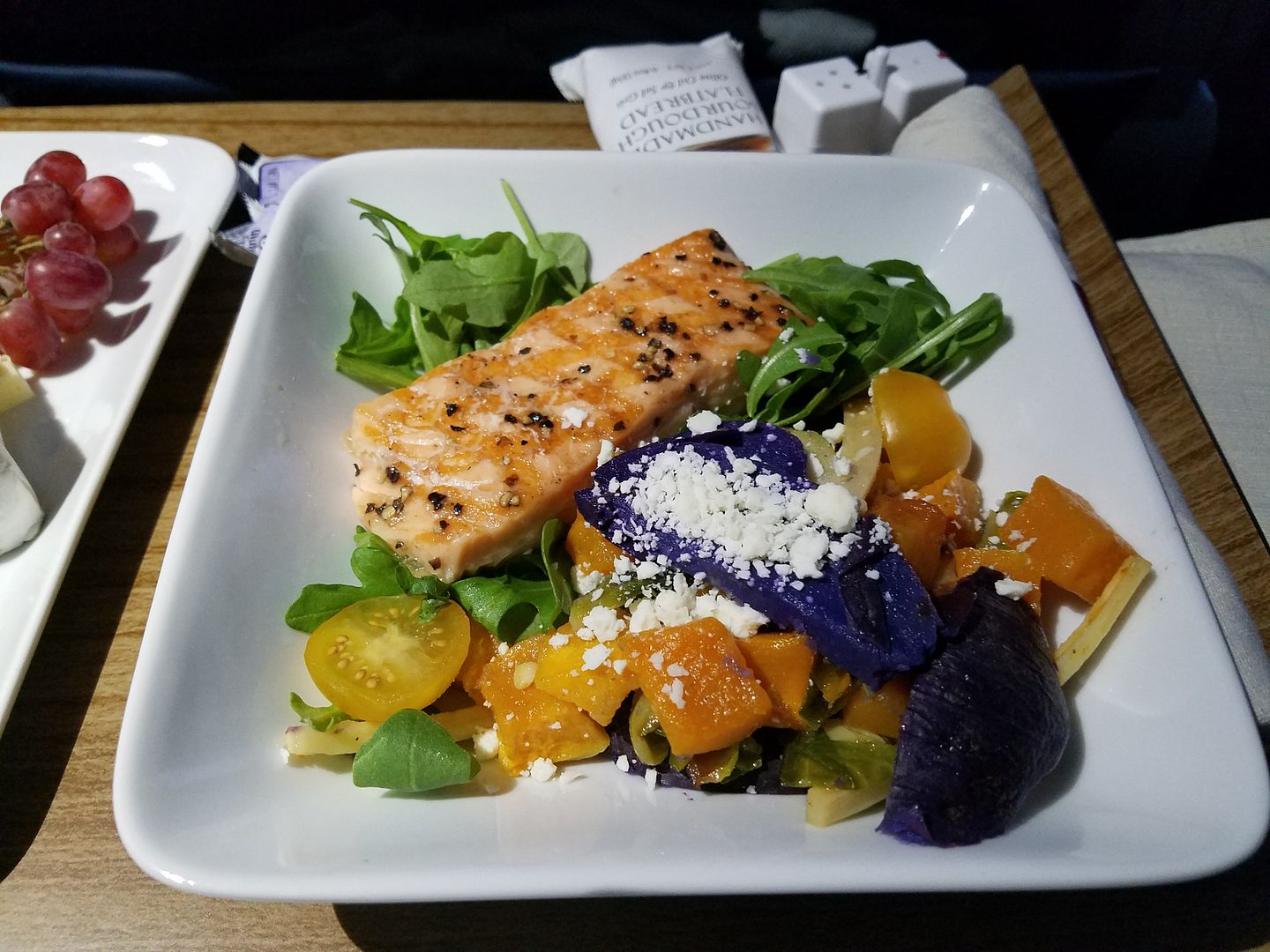 Yes, Virgin America's domestic first class meal service is better. And oh by the way you get a snack basket in addition to the meal on a midcon.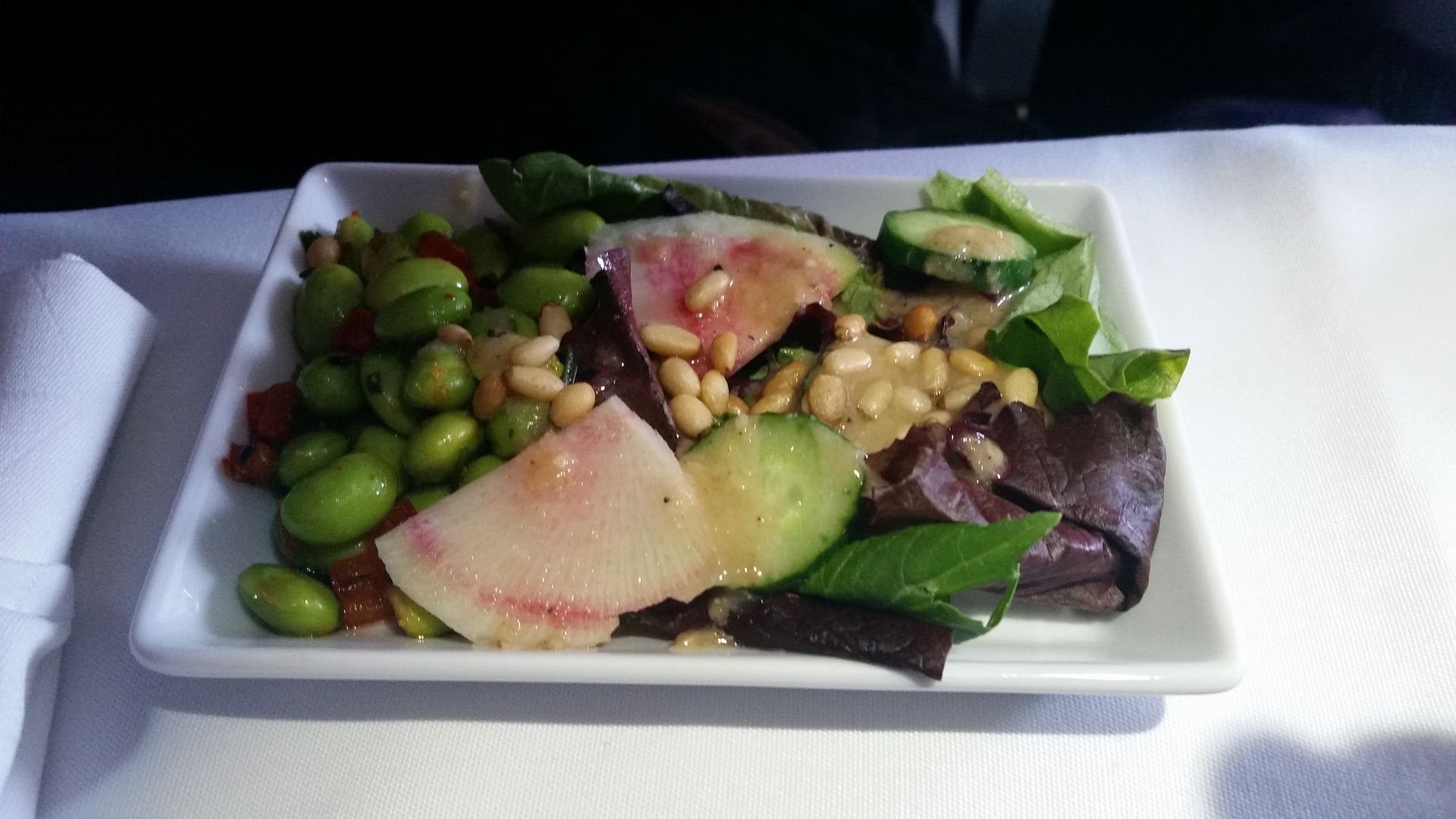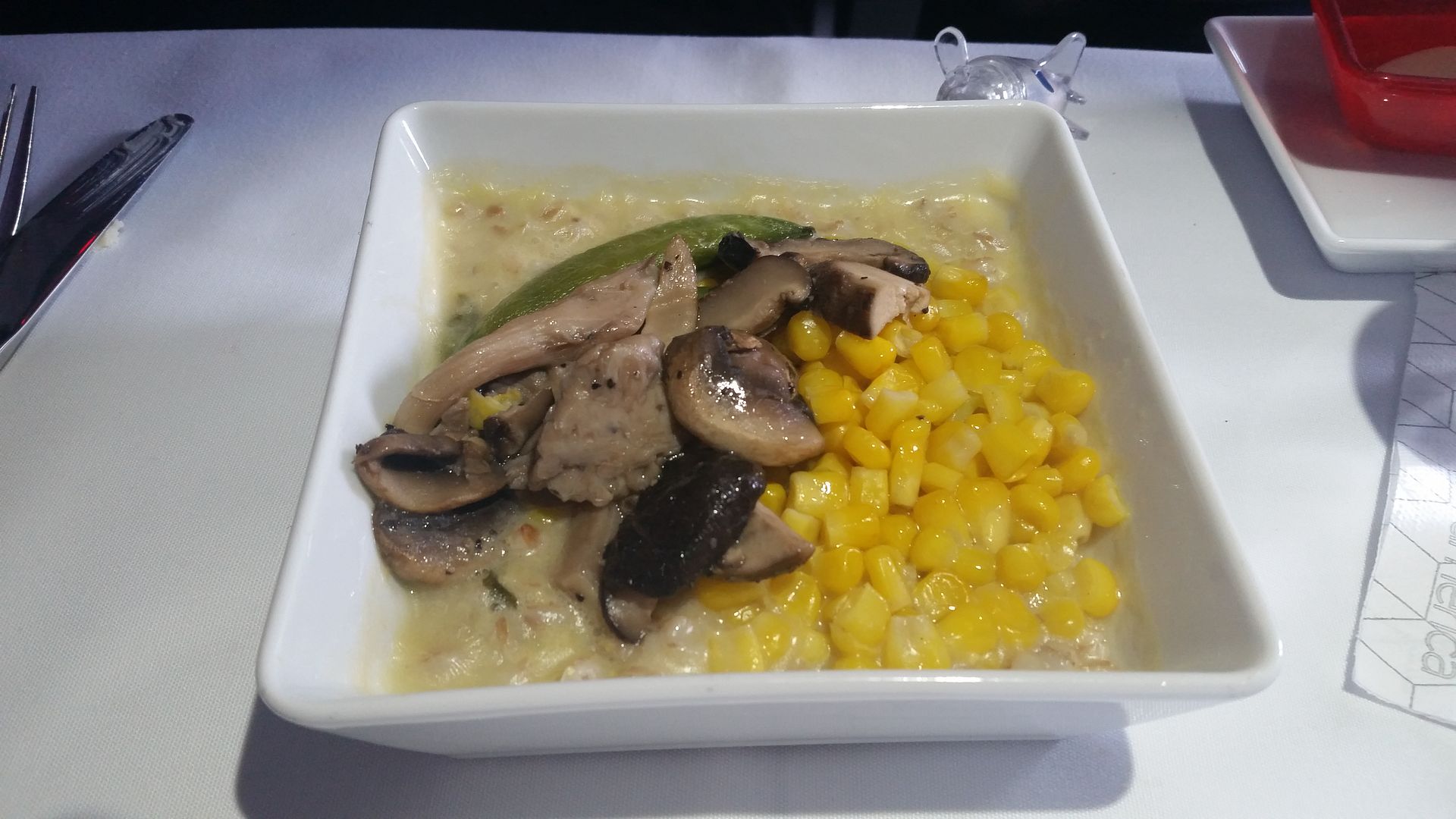 Yes, even United's cheeseburger is better.
The funny thing is that I was actually impressed by the steak and ravioli I had onboard an American international flight in business class last month. They're capable of serving a nice meal. They just need to bother.
Update: and my goodness, after United dropped Starbucks Delta went with that for coffee. United now serves illy. Onboard coffee is constrained by the water it's made with, but American really does have to ditch FreshPoo.