Passengers want to accompany friends and family to the gate. Airports want more people shopping and dining, they earn a percentage of the revenue at all the merchants at the airport. And by the way airlines usually share in this revenue, too.
The TSA wants to limit the number of people going through security. They also want to limit the bags they have to screen at the checkpoint.
Airlines have had some leeway, in some cases issuing passes for members of their club lounge programs to access meeting rooms even when not traveling although gate passes have become far more rare. I've certainly gone airside when not flying for airline events and even for some community meetings.
Most people have had to buy a refundable ticket, go through security, and refund the ticket if they wanted to be inside the airport without traveling that day — and doing so isn't kosher.
A year ago Pittsburgh airport opened itself up to non-travelers during the business day (largely less peak travel times). This required checking in at the departures level, being run against the no fly list, and getting a stamped pass.
Seattle's airport starts a similar Visitor Pass program today. Say goodbye to your child or loved one as they depart, meet friends and family at the gate, or just go plane spotting from inside the terminal if you'd like.
This is a trial that runs through December 14

Access is available Tuesday – Sunday, 8 a.m. – 10 p.m.

They're limiting this to 50 people a day

You have to sign up online before 1:30 p.m. the day before

You'll be notified by e-mail if you're approved

You pick up your pass at the airport with photo ID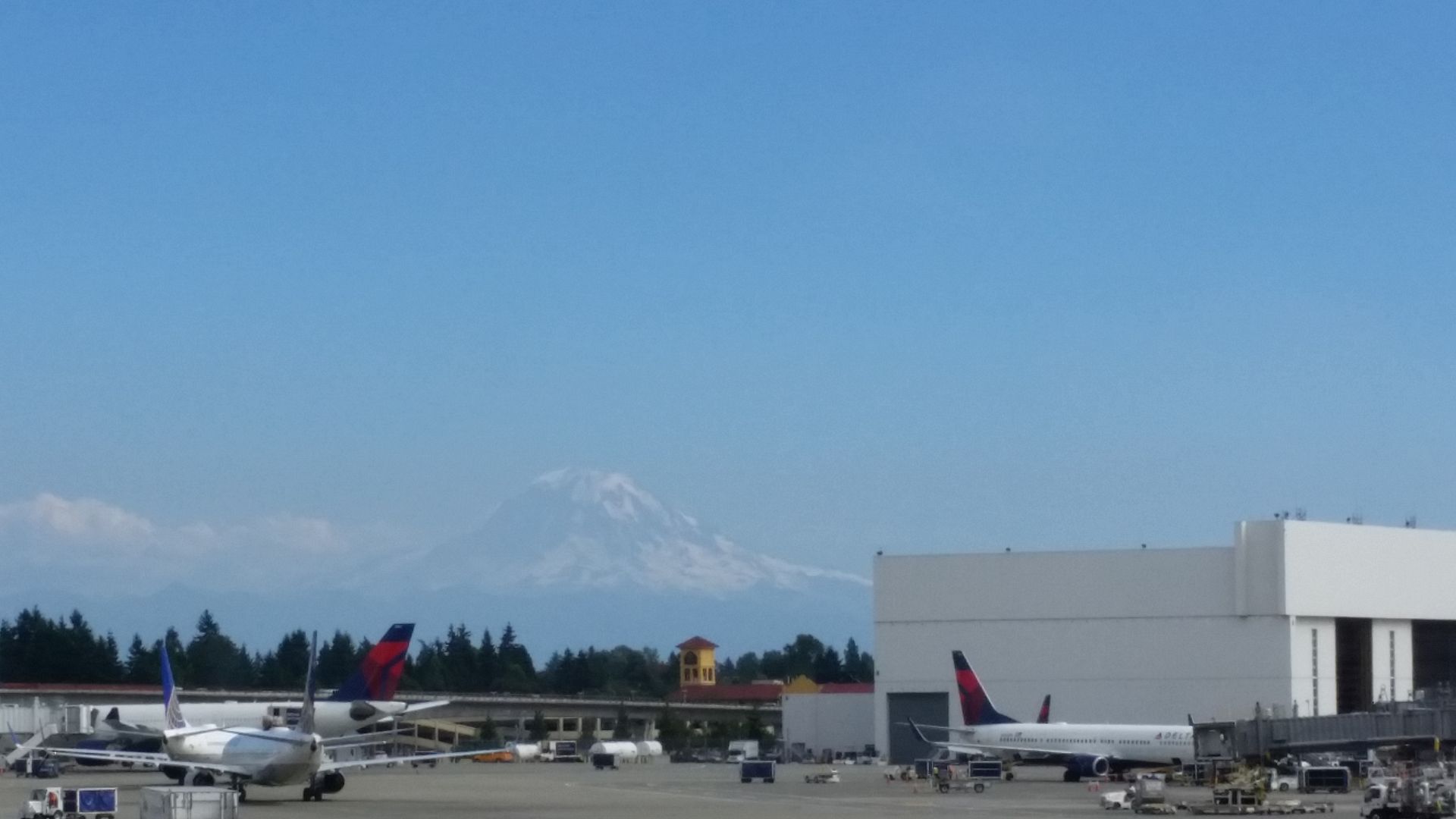 Seattle-Tacoma International Airport
Very few people go to the airport just for the restaurants — except maybe Tortas Frontera sandwiches at O'Hare — and most people probably won't know about this sort of option. It does mean incremental revenue for businesses and the airport, and convenience for customers.
With major US airlines and American Express lounges moving to require a same day boarding pass for admittance it's unlikely to lead to greater crowding of lounges or greater costs for rail drinks.
There's literally zero security tradeoff, the only concern is long lines from a badly managed TSA, and Seattle is notorious for inefficient security screening.