I receive compensation for content and many links on this blog. Citibank is an advertising partner of this site, as is American Express, Chase, Barclays and Capital One. Any opinions expressed in this post are my own, and have not been reviewed, approved, or endorsed by my advertising partners. I do not write about all credit cards that are available -- instead focusing on miles, points, and cash back (and currencies that can be converted into the same). Terms apply to the offers and benefits listed on this page.
---
This month Capital One announced its fourth miles transfer bonus of the year. During the month of July (through July 31st at 11:59 p.m. EST) Venture® Rewards from Capital One® accountholders receive a 25% bonus on all miles transferred to the Avianca LifeMiles program. (The transfer rate to LifeMiles will be 2:1.876 during this limited-time offer.)
Since first launching miles transfer, Capital One has added a new transfer partner and now run four transfer promotions, all in just over half a year. They've been aggressively adding value to the Venture card, in particular, and have turned it into a double threat.
You can still use miles to pay for recent travel expenses, just like before.
Or you can transfer Capital One Venture miles to your choice of 15 airline frequent flyer programs, which can be ideal for big international trips especially in business or first class.
And transfers to Avianca LifeMiles are especially useful because you can use your miles on 28 member airlines of the Star Alliance and the program does not add cash surcharges to mileage redemptions. Transferring your miles to Avianca with a 25% bonus is an exceptional value and in this post I'll show some of the ways to get the most of your miles.
Eleven Things to Know to Make the Most of Avianca LifeMiles During This Transfer Bonus
Capital One transfer bonuses may be the most useful in the industry, because you aren't limited to transferring miles you've already earned. Rather than waiting until your statement closes to award you miles for your spending, they give you the miles in a matter of days (miles typically post to rewards accounts between 1-3 business days after pending transactions charge to your statement). You can keep earning miles and still benefit from transfer bonuses.
Here are 11 things you should know as you think about making the most of Capital One's transfer bonus to Avianca LifeMiles:
The only Star Alliance frequent flyer program with an award chart and no carrier-imposed surcharges Earlier this year LifeMiles redesigned their website and removed the Star Alliance award chart off of their website, but it's back, click here. Award prices are based on this chart – or when they are not, pricing is better than what you'd expect from the chart
Redeem for U.S. domestic flights starting at just 3500 LifeMiles. Flights within North America have their own pricing separate from this chart and in April LifeMiles adjusted pricing for travel within North America on United Airlines. The cost of short flights went down, and longer cross-country flights ticked up. The new pricing was advertised at 6500 – 13,500 LifeMiles each way however actually prices can be lower than that.

For instance here's Houston – Denver in economy for just 3500 LifeMiles.

Search the routes you're interested in and you may find real bargains.

LifeMiles charges less than expected for travel on some partners and routes Here's New York JFK – Geneva one-way for just 16,500 LifeMiles in economy.

Save miles with mixed cabin awards. Sometimes I may book a first class award, but international first class is only available for one of my flight segments. A connecting flight may be available only in business class or coach. I still expect to pay the full first class award price for the whole itinerary.

LifeMiles is more generous than this. When you are flying a 'mixed cabin' itinerary (say, for instance, Los Angeles to Tokyo in first class and then connecting in business class to Beijing) the program will charge you proportionately for each flight segment.

A first class award between the US and North Asia is listed at 90,000 LifeMiles on the award chart. If you flew Los Angeles – Tokyo Haneda non-stop in first class it would cost you 90,000 LifeMiles.

However if you added a connection in coach beyond Tokyo Haneda then the price of the award drops. Here's Los Angeles – Tokyo – Beijing and I select coach for the Tokyo – Beijing flight.

The mileage cost of the award is 77,100 — not 90,000 — even though you're flying first class to Tokyo.

This has a number of applications. First, when your preferred cabin isn't available you save miles. Second, flying farther than you intend saves miles. Say you wanted to fly Lufthansa first class to Newark. If you added a long flight in coach to Los Angeles the price of your award will drop.

Make your miles go farther with discounted partner awards. Last fall LifeMiles offered discounts up to 48% on specific routes of some of their Star Alliance partner airlines including in premium cabins.

They came back with a similar offer in May and June of this year. This most recent offer let you book Taipei, Hong Kong, Seoul, and Shanghai for 64,000 LifeMiles each way in business class instead of the usual 75,000 LifeMiles for North Asia awards.

So you can save your LifeMiles for one of their award sales and stretch your miles even further. In fact stacking a transfer bonus with an award sale means even less spending required to get that premium cabin award to Asia.

Top off your account with deals on purchased miles LifeMiles regularly sells miles with substantial bonuses. They won a Freddie Award again this year for their popular offer of a 125% bonus when buying miles. With their offers you can sometimes purchase miles for less than 1.4 cents apiece.

I had the honor of handing out their award, representing millions of frequent flyer ballots cast from around the world. Here I am with our emcee Leland Vittert and bloggers Mommy Points and Deals We Like.

Stretch your miles with cash and points. LifeMiles lets you purchase award tickets with part miles and part cash and this way you can make your miles go farther. The cash price will depend on what percentage of the total award cost you're redeeming miles for. Generally if you redeem between 38% and 58% of the total miles required for an award you'll get the best deal, with LifeMiles charging you 1.5 cents per mile to make up the difference.
Transfer close to the exact number of miles you need for an award. Capital One has a minimum of 1000 Venture miles to transfer, but you can make your transfer in 100 Venture mile increments above that. That means saving – and not stranding – miles because you aren't required to make transfers in larger 1000 mile increments like most issuers, and miles transfers are near-instantaneous so you can find award space on the LifeMiles website and move your miles right away to minimize the chance that award space will be gone by the time miles are available for your award ticket.
Extend the expiration of your miles. Since last April miles in a LifeMiles account expire after 12 months of inactivity and only earning miles, not redeeming miles, extends their expiration. The great news is that a single miles transfer from Capital One will extend the validity of miles in your account, so consider transferring 1000 Venture miles – especially now that you'll even get a 25% bonus for doing so.
Avianca is an airline not just a frequent flyer program — fly to Avianca's own destinations It's easy for US customers to think of LifeMiles as just a frequent flyer program, since it offers great value and miles in the program are easy to get transferring miles from your Capital One card (or buying the miles outright). However the airline Avianca offers a great way for US passengers to get to much of South America and flying to its destinations are great to consider now that there's a miles transfer bonus.

Avianca flies from Fort Lauderdale, Los Angeles, Miami, New York JFK, Orlando, and Washington Dulles. Fly from the U.S. to Bogota, for instance, and catch a Boeing 787 with fully flat seats onto to Buenos Aires.


Plaza de Mayo, Buenos Aires

Buenos Aires a great jumping off point for travel to Mendoza (wine country) or Iguazu Falls.

Or look at it as a great opportunity to have a meal at one of my favorite restaurants, Pujol in Mexico City.


Mole Aged 1409 Days

Get great customer service by email. LifeMiles is a program where the website will offer you what's available, and calling agents on the phone isn't usually going to get you access to different flights. If you find flights that you want one-by-one, though, and the website doesn't offer them together as a connection (for instance flying ANA to Tokyo connecting to Thai Airways to Bangkok) I've had good luck emailing LifeMiles (support -at- lifemiles.com) with screen shots of the flights available separately and asking them to manually make the booking for me.

At times there have been partners which dropped off from availability. IT issues happen occasionally with many airlines trying to book awards on their partners. Recently LifeMiles wasn't able to book awards on United. I heard from several readers about this and so I emailed an executive at the program and it was fixed within a couple of days.

Turns out LifeMiles execs weren't aware United award space wasn't showing on their website. Pinged them on Monday, they identified the IT issue, now problem is solved!

— gary leff (@garyleff) June 7, 2019
Capital One Venture's Value Proposition Has Gotten Stronger
Since the Venture® Rewards from Capital One® earns 2 Venture miles per dollar spent, that's like earning 2% back towards paid travel or up to 1.5 airline frequent flyer miles per dollar spent on everyday purchases. And miles transfer bonuses make it even better.
That's why in my opinion Venture® Rewards from Capital One® is now the best personal card for everyday spending.
Currently new accountholders can enjoy a one-time bonus of 50,000 miles once you spend $3,000 on purchases within 3 months from account opening a new Venture® Rewards from Capital One®.
In addition cardmembers will receive up to a $100 application fee credit for Global Entry or TSA Pre✓®. The card as a $0 intro annual fee for first year; $95 after that.
Capital One Airline Transfer Partners
Capital One miles transfer to most airline loyalty programs at a 2-to-1.5 ratio. These rates are current as of June 23, 2019 and may change, so if you're consulting this article in the future check for current transfer rates.
| | | |
| --- | --- | --- |
| Airline Frequent Flyer Program | | Transfer Ratio |
| Aeromexico Club Premier | | 2-to-1.5 |
| Air Canada Aeroplan | | 2-to-1.5 |
| Air France KLM Flying Blue | | 2-to-1.5 |
| Alitalia MilleMiglia Program (eliminated) | | 2-to-1.5 |
| Cathay Pacific Asia Miles | | 2-to-1.5 |
| Avianca LifeMiles | | 2-to-1.5* (2:1.876 during July 2019 promo) |
| Emirates Skywards | | 2-to-1.0 |
| Etihad Airways Etihad Guest | | 2-to-1.5 |
| EVA Air Infinity MileageLands | | 2-to-1.5 |
| Finnair Plus | | 2-to-1.5 |
| Hainan Airlines Fortune Wings Club | | 2-to-1.5 |
| JetBlue TrueBlue (eliminated) | | 2-to-1.0 |
| Qantas Frequent Flyer | | 2-to-1.5 |
| Qatar Airways Privilege Club | | 2-to-1.5 |
| Singapore Airlines Krisflyer | | 2-to-1.0 |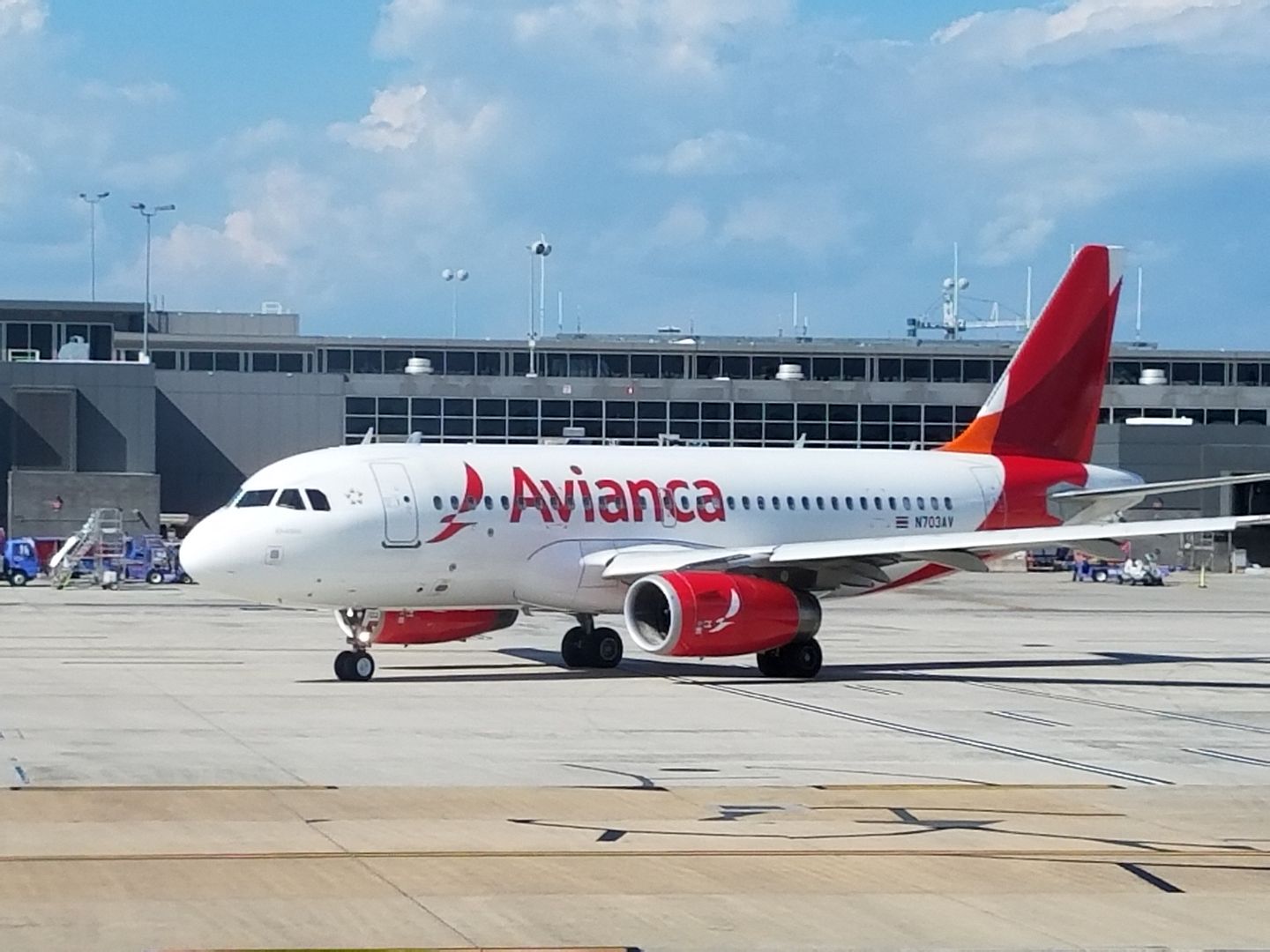 Should You Transfer Miles Speculatively?
A 25% transfer bonus to Avianca LifeMiles is a nice deal, and it's only available through July 31, 2019 at 11:59 p.m. EST.
If you have a plan for how you'll use LifeMiles, consider making a transfer. However I love the flexibility miles have in a Capital One account to transfer to a variety of places.
That's in part because of all of the options Capital One gives you, although one hidden use is transferring miles to extend the life of LifeMiles in your account.
Overall I'm excited to continue to see that Venture® Rewards from Capital One® is running another bonus to transfer their miles to an airline at a better than standard rate. Transfer bonuses continue to be on their radar, so I can't wait to see what comes next.