The US airline industry was rocked by public backlash after a passenger was dragged off a United flight from Chicago to Louisville on Sunday night. The airline sought to involuntarily deny boarding to him after he was already in his seat, in order to move crew to Louisville so they could work another flight. He refused to give up his seat, Chicago Aviation Police were called, and they reacted forcefully breaking his nose, busting two teeth, and giving him a concussion.
Now airlines are adapting their policies as a result. While involuntary denied boarding are increasingly rare, a similar situation could have happened to another carrier. They all:
Want to avoid a similar situation happening on one of their planes

Want to have a public relations answer to this incident

Want to forestall new government regulation
Here's what we know so far about changes to denied boarding policies.
Delta is Empowering Employees to Compensate Passengers
A leaked Delta memo confirmed yesterday that the airline is increasing the discretion that airline personnel have in compensating passengers.
Gate agents had been limited to $800, and supervisors could go higher up to $2000

Now gate agents will be able to go up to $2000 on their own authority if they have to, and supervisors will be able to offer $9950 in any given extreme case.
This will not mean more compensation for most passengers being asked to volunteer to get off a flight. Instead it means that when there aren't enough volunteers, agents have the ability to do more.
There were only 326 times during the fourth quarter that Delta involuntarily denied boarding to passengers, and in most cases they paid out substantial compensation already. An agent will be able to raise the amount being offered, which should reduce the number down below where it currently stands. And since it's so rare to begin with this change shouldn't be very costly to the airline.
American Airlines Will No Longer Remove Passengers That Have Already Boarded
American Airlines has updated its contract of carriage section on 'oversales'. They now say, "American will not involuntarily remove a revenue passenger who has already boarded in order to give a seat to another passenger."
It's not obvious exactly what is different morally once a passenger has scanned their boarding pass, placed their bags in the overhead bin, and buckled up. But it clearly feels very different to people to be asked to leave a plane versus being told they cannot board a flight. So American has pre-committed now not to take people off involuntarily when they don't have enough seats to accommodate all passengers with confirmed reservations.
In other words, possession becomes ten tenths of American's law – trumping other passengers who may not yet have boarded who paid more, have higher status, or checked in earlier but lack a seat (or as sometimes happens, who had a seat but the gate agent gave it away perhaps earlier than they should have).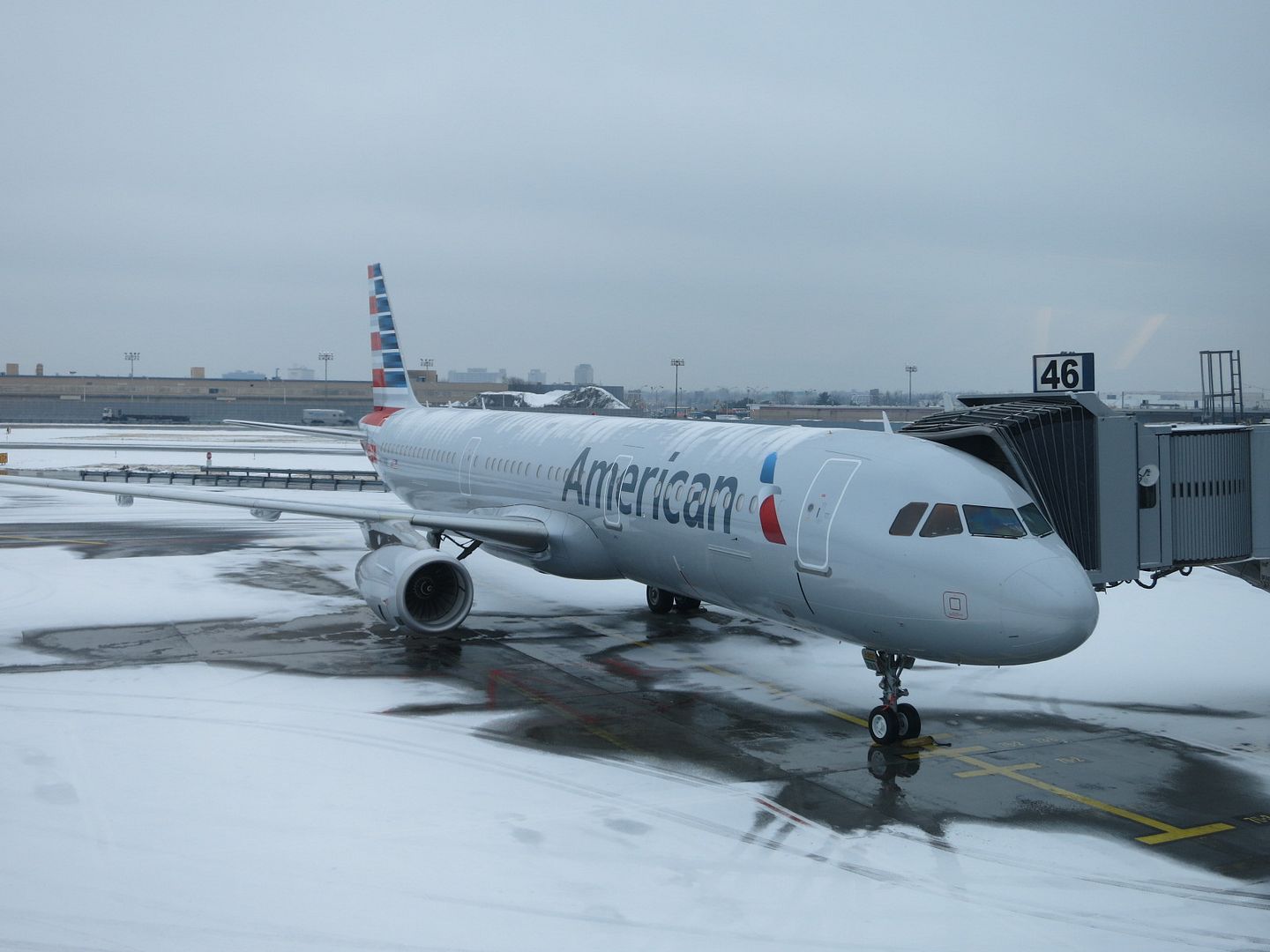 United Will No Longer Call the Cops on Passengers Sitting in Their Seats… Maybe
On Wednesday morning United CEO Oscar Munoz went on television and said "We're not going to put a law enforcement official… to remove a booked, paid, seated passenger" anymore.
However on Thursday United put out a statement that walked that back a bit. They now say they "will not ask law enforcement officers to remove passengers from our flights unless it is a matter of safety and security." (Emphasis mine.)
Of course a culture has developed across US airlines where disagreeing with a crew member is considered 'disruptive' and 'out of an abundance of caution' law enforcement is called. Once a crew member expresses concern, the captain is often 'uncomfortable flying with the passenger on board' and so the passenger is removed. The 'safety and security' carve out, while at some level understandable in the face of real threats, renders the policy statement meaningless.
What's needed is greater responsibility for customer service, and a commitment not to turn customer service issues into law enforcement issues. They need to build an internal understanding of what the difference is, and train accordingly.
United will also be announcing other new policies 'by April 30'.
Southwest Airlines is Strangely Silent
On the one hand it's understandable that Southwest Airlines has kept largely quiet during the media firestorm over a passenger being dragged off a United flight. Why put themselves in the firing line when they aren't already?
On the other hand, Southwest Airlines carries nearly as many passengers as United. And Southwest Airlines has been involuntarily denying boarding to the most passengers by far. In the fourth quarter of 2016:
United involuntarily bumped 891 passengers

Delta involuntarily bumped 326 passengers

Southwest involuntarily bumped over 3000 passengers
As of this writing there's nothing on the Southwest Airlines press release page and I haven't uncovered any statements or stories uncovering a change. I don't believe I'm missing anything here but would love to be corrected.
Southwest should make clear what it's policies will be going forward — whether they will keep or change their current approach.