I receive compensation for content and many links on this blog. Citibank is an advertising partner of this site, as is American Express, Chase, Barclays and Capital One. Any opinions expressed in this post are my own, and have not been reviewed, approved, or endorsed by my advertising partners. I do not write about all credit cards that are available -- instead focusing on miles, points, and cash back (and currencies that can be converted into the same). Terms apply to the offers and benefits listed on this page.
---
Club1 Hotels Free 1-Year Membership
Hotels set their price, and generally they have to offer the same price through their chain's website that they offer through online travel agency sites like Expedia or Hotels.com. (There are also member discounts where chains now offer a few percent off so that their prices show up lower than at online travel agency sites.)
Online travel agencies get a commission, but usually aren't able to reduce the hotel's price. If they did, you could claim the chain's 'best rate guarantee' (though those are usually ridden with holes).
But a membership website isn't going to be subject to a best rate guarantee. And the new membership website Club1 Hotels plans to charge people a fee to join and then rebate commissions to consumers in the form of lower room prices.
Their pitch is that they offer wholesale rates, and as a membership site they can do it. Luxury Travel Diary explains,
Club1Hotels is a private Global Luxury Hotel Club and the cheapest way to book 4, 4.5 and 5-star hotels. Most hotel booking sites (Expedia, Kayak, Trivago etc) take a cut of the rate that you pay for your stay. Club1Hotels offers you wholesale rates with NO mark up. They instead make their cut with their annual membership fee.
I'm seeing some great prices on their site, I'm glad to be able to test drive it (for a year even) without having to pay a $675 membership fee because they've offered to give away 1 year memberships to their beta and also to sponsor a giveaway of $500 in credit to a blog reader in this post as well.
With the trial membership the normal $675 price is waived, although these memberships don't come with Priority Pass benefits or airline discounts.
I've had a quick look around and sometimes see great deals although not every hotel search yields major savings. For instance I plugged October 26-28 in New York at random. They were only offering a savings of ~ $45 at the Andaz 5th Avenue. But it's a savings of hundreds of dollars at the Andaz Wall Street.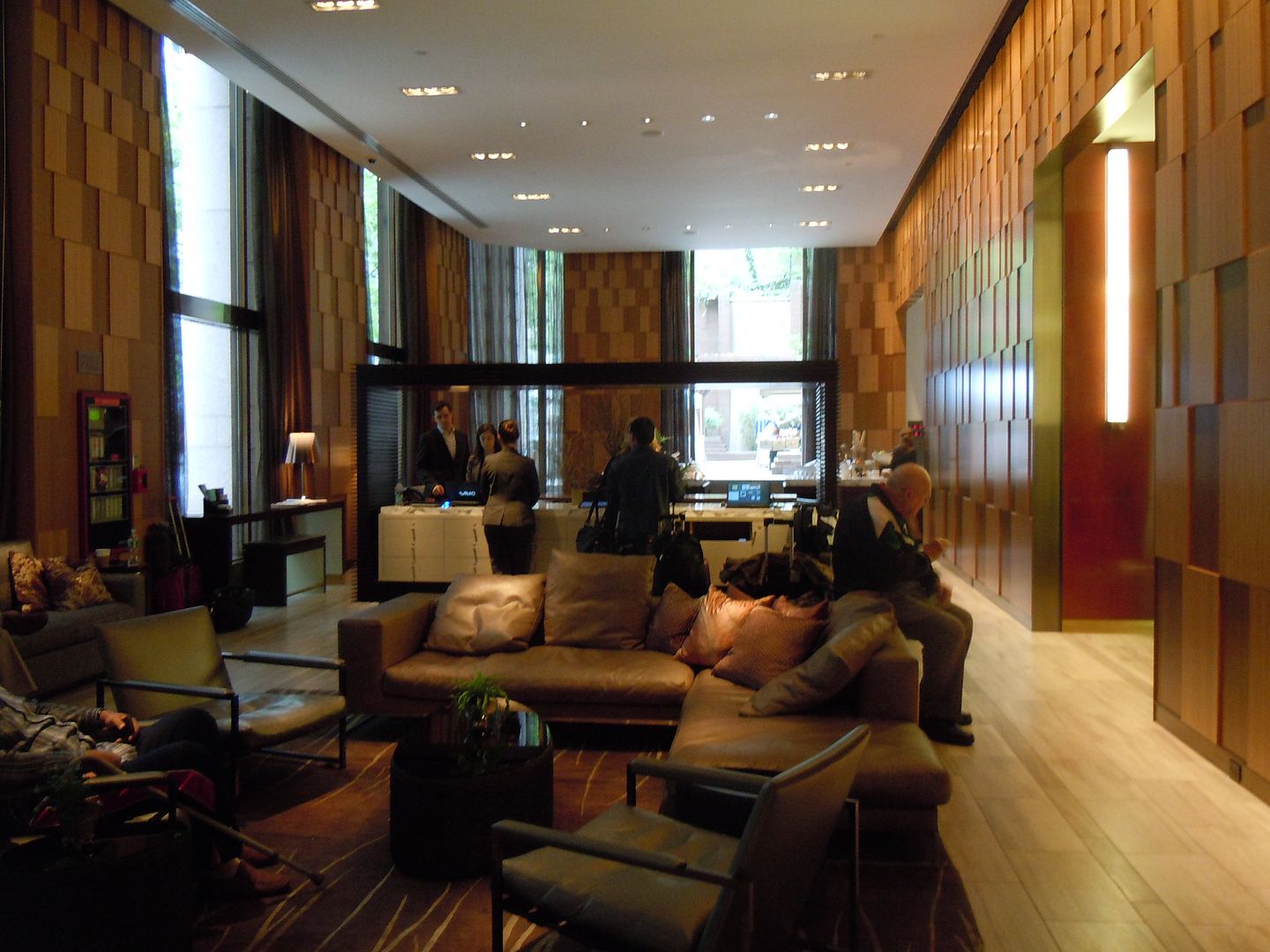 Andaz Wall Street
Hyatt wanted $1143 all-in for those two nights:
Club1 Hotels was offering them for $861:
November 10-15 at the Shangri-La The Shard in London priced at $2200 through Club1 hotels vs $2950 direct – a savings of about $750.
They have car rental discounts as well.
Chain hotels don't generally give points or elite night credit for third party bookings, and as a general matter Starwood, Hilton and IHG don't honor elite benefits on third party bookings while Marriott and Hyatt will.
For a big enough savings, giving up points is fine. And for bookings with Four Seasons and other luxury chain properties it wouldn't much matter anyway.

Four Seasons Maui
Giveaway: Club1Hotels will give away $500 to spend on any hotel through their site. (Book any hotel worldwide through Club1Hotels, the first $500 will be covered by them.) The credit must be used by May 2017.
Details:
To enter: leave a comment on this post with which hotel available at Club1Hotels you'd spend their $500 at. You may enter two times if you wish, with a different answer each time in separate comments.
Contest deadline and drawing winner: Entries close Sunday, October 2 at Noon eastern. I will draw winner with the assistance of random.org.
The fine print: Terms and conditions apply. Winner will have one week to respond to email notifying of the prize, otherwise the prize will be forfeit and made available to another reader. Club1Hotels is solely responsible for providing prize to winner. All decisions made in the course of running this giveaway are final and unappealable and your entry signifies your acceptance to these terms. The goal here is to make readers aware of an interesting opportunity, and to give away a stay credit. So please don't make it hard on me for doing so!
So which hotels would you use a $500 credit at?