Last week's big news was that the Marriott acquisition of Starwood closed, and immediately they offered to let members transfer points between accounts and status match.
That's great, but today we have more good news. Depending on your perspective this may be even better news — not for the loyalty program, but for actually staying at their hotels.
Marriott had been at the vanguard claiming "they're offering more flexible spaces that drive you to the lobby because it's what millenials want" which I read as "it's cheaper for them and brings incremental revenue potential."
But there's no incremental revenue from guests who avoid your hotels because rooms don't have desks.
Here's how the Hyatt Herald Square organizes a room about the size of my freshman year dorm in college that has no desk, but a ledge that you could pretend is a desk (but with no desk chair).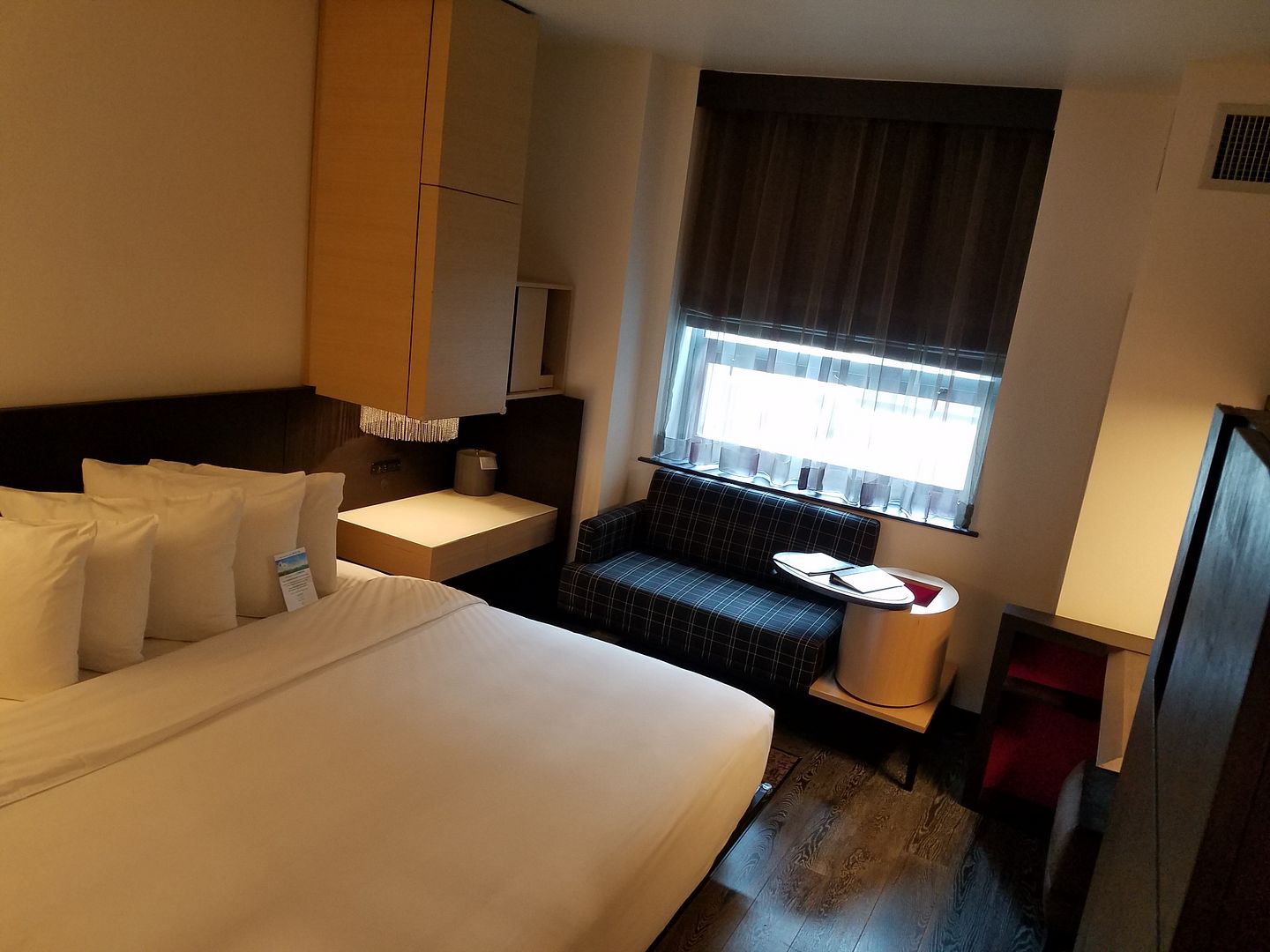 Fortunately desks are making a comeback at Marriott.
Marriott is redesigning its hotel rooms, and desks with chairs are once again a standard feature.

Desks had started to disappear from hotel rooms partly due to a perception that they were unnecessary in the era of laptops and cellphones, and that younger travelers weren't using them. Rooms without desks also seemed to fit into a larger trend in the hotel industry toward minimalist decor.

But travelers began complaining…
As Marriott redesigns rooms, "Tubs are disappearing, too. Bathrooms will have only walk-in showers with hand-held sprayers in roughly 75 percent of the new hotel rooms, except for hotels in leisure/family markets."
That's great news for business travelers, not great for families that need to bath a small child.