Among all the controversy over United having Chicago Aviation Police drag a passenger off a plane a week ago, and the horrific videos that spread like wildfire in social media, many commenters here suggested that airline were alone in overselling the products.
Of course some restaurants overbook reservations, too, knowing that a certain percentage of guests won't show up.
Rental car companies overbook in fact Hertz told me last summer,
Hotels do as well, even people with prepaid reservations can arrive at a hotel property to find the place oversold. One benefit of hotel elite status (some programs, and at certain tiers) is the ability to book a room at a sold out property, although the particulars again vary by chain for instance the benefit may only be allowed when the hotel is already only oversold by a few percentage points.
Fairly standard practice when a hotel is oversold and more guests show up than rooms is:
You do not pay for the room night the hotel fails to honor (if you're prepaid, you get a refund)

They cover the night's lodging at a comparable property nearby

If you have elite status with the chain you may be entitled to additional compensation, such as points in the loyalty program equivalent to a free night's stay (and of course hotels are supposed to avoid walking elite guests)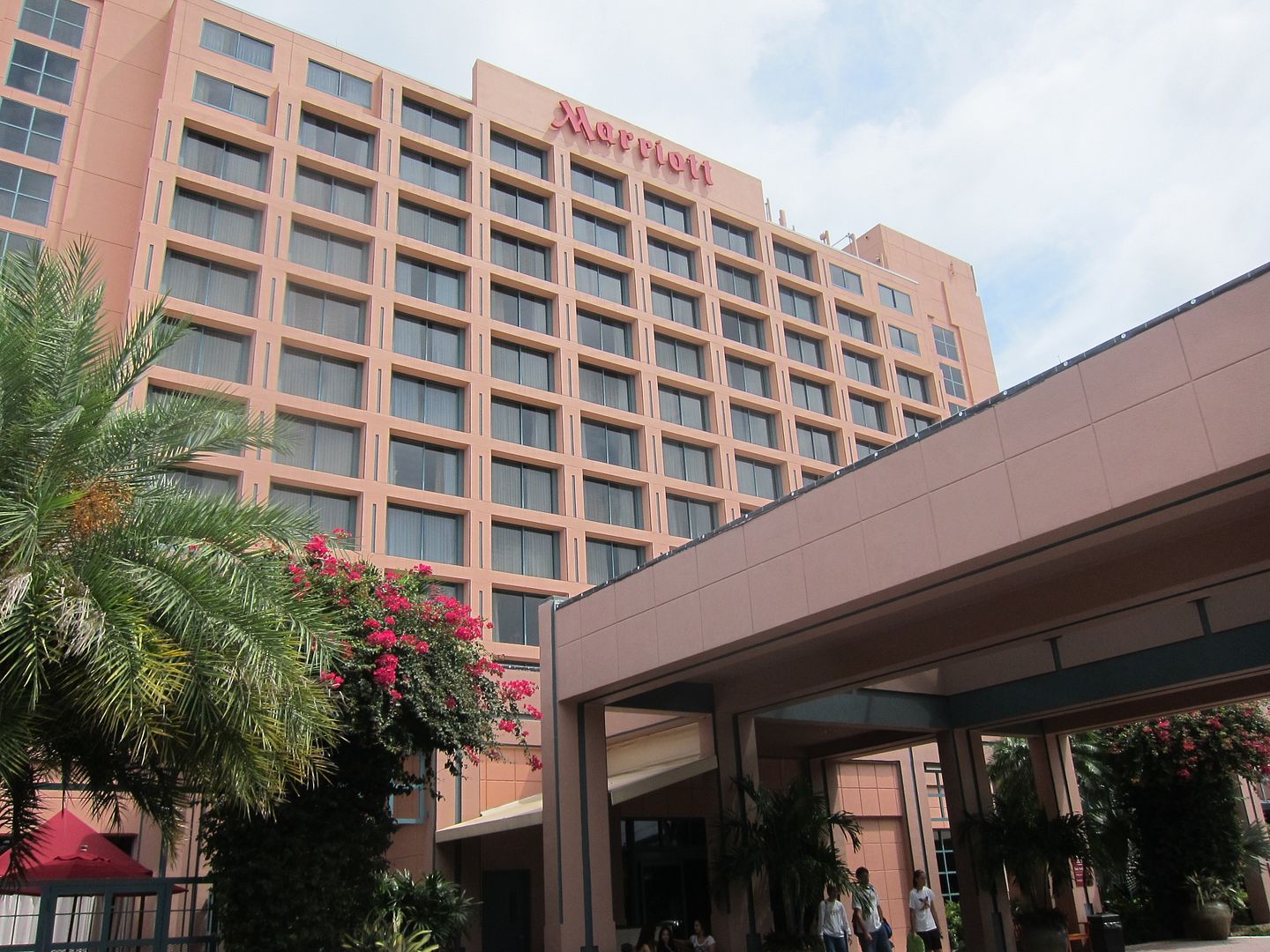 I've been 'walked' by a hotel, though never one that was part of a chain where I had elite status. I've occasionally had to argue for re-booking assistance and compensation, even up to the standard required by the chain.
In every case though there's always the chain itself to work with, who can intercede on your behalf at a minimum after the fact to help make you whole. Starwood has always been the best at this, they have had greater clout with their properties and have generally compensated members directly. Other chains like Hilton have had to go to hotels to negotiate with them to see what they're willing to do (which means they're usually less generous and fast with service recovery).
Hotels that are franchised rather than managed by a chain may not have much incentive to take good care of a one-off customer, but you're still the chain's customer and the hotel uses the chain's brand. So they do write standards into their contracts and they can fine hotels which don't honor those standards.
Airbnb on the other hand is a different matter.
Like a hotel franchise, the individual renting out a room may be beholden to the Airbnb platform (although Airbnb isn't the only platform and switching is easier than is reflagging a hotel).
The individual renting out a room may see you as a one-off, so while they care about ratings and feedback from guests who stay at their home or property they don't have a huge incentive to ensure your future business.
One way this manifests itself is that I've seen a spike in emails from readers, posts on Facebook, and tweets about Airbnb hosts cancelling bookings even right before a stay — especially during peak travel periods for the destination.
Here's one complaint fresh off my twitter feed.
Hotels do this too, and Hilton was unable to intercede with one of its properties that cancelled a regular price booking realizing it could charge guests more due to peak demand. But it seems to happen far more often with Airbnb.
When you book an Airbnb property you may be on the hook for a 60 day cancellation policy although 50% forfeiture until one week prior is more common.
On the other hand, the most a host can be charged for cancelling on you even the day before is $100 (although those fees are waived for extenuating circumstances).
And what do you get when this happens to you? Officially nothing but a refund though in practice reports are you also get a discount off your next booking because Airbnb doesn't want to lose you as a customer.
Oh by the way if you do show up at the Airbnb you've rented after the owner cancels on you, you can expect them to call the police too.
Airbnb definitely increases the supply of overall accommodations, although some surveys suggest that so far their success isn't dragging down hotel bookings. In fact hotel occupancy and rates in the U.S. are up, not down.
Airbnb guests may be incremental travelers, or they may be drawn away from staying with family or at a bed and breakfast.
Hotels provide services that are materially different than an Airbnb, at least for the short stay business traveler — it's easy to get the key, there's routine and sameness, and assistance from the hotel with whatever needs come up.
Unquestionably there's overlap, and likely more so over time. But if Airbnb wants a foot hold in the traditional hotelier's market they're going to need to do a better job actually guaranteeing the reservations they make will be honored.