Scott McCartney's "Middle Seat" column in the Wall Street Journal this week is on regulations that airlines would like to see repealed.
The Department of Transportation has virtually become consumers' lone avenue of redress since the ability to sue airlines has been severely curtailed by the courts. When it comes to frequent flyer programs the DOT acknowledges it improperly ignores complaints.
The DOT though has asked what rules it ought to get rid of. Clearly some do make sense to jettison. For instance I think it's time to eliminate 49 CFR 209 and 230, Inspection and Maintenance Standards
for Steam Locomotives. Airlines "want the ability to use debit cards or electronic transfers" rather than having to use cash or check to pay involuntarily denied boarding compensation. That should be considered.
Airlines Want to Eliminate the 24 Hour Refund Rule
The Department of Transportation requires airlines to offer either 24 hour holds or refunds for tickets purchased directly from them at least a week prior to travel. Delta, American, and United all offer more generous refund policies than required. Under previous management American even offered 24 hour holds before the DOT began requiring it as one way to satisfy the rule.
Moreover prior to the rule online travel agencies could void most tickets purchased within 24 hours (there were a few exception airlines like AirTran where they couldn't). That's why I used to buy my tickets from OTAs rather than direct from airlines.
So it's unclear how much it would matter if DOT complied with airline requests to eliminate the 24 hour rule.
What's offensive though is that they also want the DOT to eliminate the rule which requires them to honor mistake fares. DOT already announced two and a half years ago that they were going to stop enforcing their own rule despite it remaining on the books.
However taken together this would mean that consumers are stuck with any airfare they purchase even if they realize immediately that they made a mistake, but that airlines could unilaterally cancel purchased tickets (and take more than 24 hours to do it) simply by announcing they'd made a mistake.
It's precisely that disproportionality that the DOT is meant to address, and it's the fulfillment of that role that helped the Supreme Court get to a place in Northwest v. Ginsberg to say the Airline Deregulation Act meant that consumers could go to the DOT and not offer state court claims.
We Should Revisit the Tarmac Delay Rule
McCartney writes, "If the airlines get what they want, the government would weaken the tarmac delay rule, which imposes hefty fines for stranding passengers on planes for long periods."
About a year and a half ago I was on a Southwest flight from Oklahoma City to Houston Hobby that diverted to Corpus Christi due to thunderstorms. Southwest had a line up of diverted aircraft on the ground there, and the pilot announced the plan was to cycle each aircraft to the gate one at a time to unload passengers. We were the third or fourth plane in line and after two hours the first plane still hadn't been pushed back.
As we approached three hours ground crew pushed up air stairs and let us off, something they could have done at the outset — but without the tarmac delay rule I might still be sitting on that plane. All's well that ended well thanks to trip delay coverage from my credit card. I rented a car and drove home from Corpus Christi rather than waiting to fly to Houston hoping to make the last connection to Austin.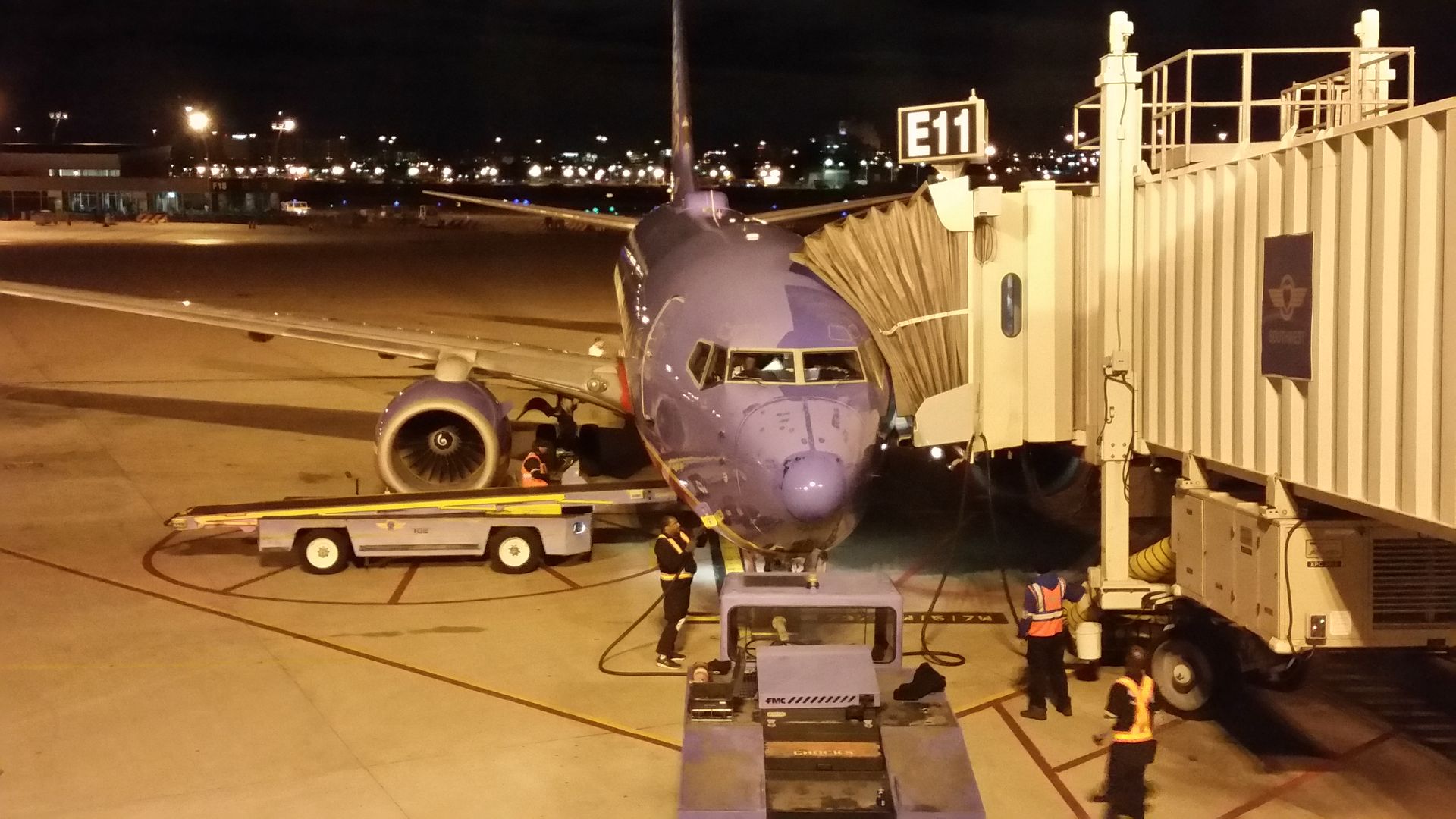 Most of the time though fines are levied against airlines for incidents that are the fault of the airport or the government itself (lack of security or immigration staff). And I've been on flights out of New York that are delayed far longer than three hours because of the de facto requirement to return to a gate and let passengers off (even when no one wants to get off).
It makes sense to revisit the regulation based on experience, even if it may not make sense to eliminate it entirely.
Suggesting Rules Be Eliminated Doesn't Mean Rules Will Be Eliminated
Reaction to the Journal piece amongst many readers has been alarm. However of course when the DOT asks what rules should be eliminated airlines will respond with their Christmas list.
Mere suggestion doesn't put elimination into a Notice of Proposed Rulemaking — which would then allow for public comment and DOT consideration. And much of what goes into a Notice of Proposed Rulemaking never makes it into a final rule promulgated by the agency.