Alaska Airlines is increasing the price of some awards effective January 14 on its own flights and at this point not on partners. And the bulk of those changes are in the price of "rule-buster" (or extra availability) awards.
Earlier this year I declared the death of the 'double miles' award, the idea of spending "double" so that any member could get any seat on any plane. Only American still offers this, and I predict that will not last.
"Last seat availability" potentially trades off with a paying customer, it's expensive for an airline to offer, and mileage programs have been bumping those prices up. Here Alaska is doing it even more than they already had done before.
For Domestic (48 US states plus Alaska) awards they are increasing just the price of these last seat availability awards.
A roundtrip saver coach ticket remains 25,000 miles roundtrip. Last seat availability will go to 60,000.

A roundtrip saver first class ticket remains 50,000 miles roundtrip. Last seat availability will go to 120,000. For a domestic ticket!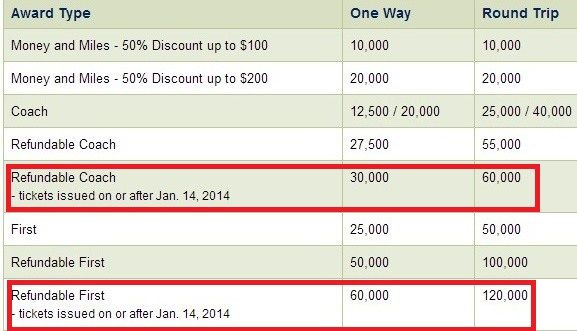 All Hawaii awards are getting more expensive, fortunately just 2500 to 5000 miles each way:
For Mexico rule-buster awards go up in both coach and first class and oddly enough saver first class goes down slightly.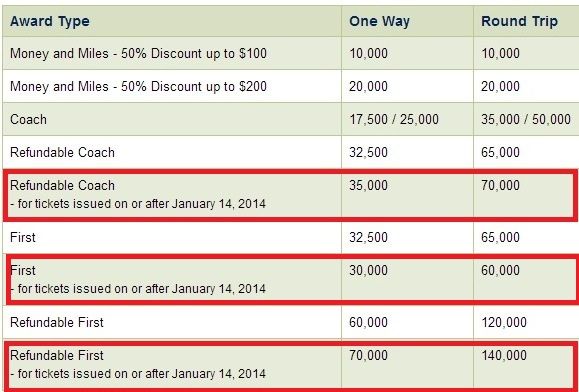 The only thing I can think as far as bringing down the price of Mexico first class awards is to make them in line with what Alaska has been charging for first class flying their partner American Airlines. They've dissipated much of the advantages here to flying Alaska over partners, but they also perhaps didn't want to penalize members for flying Alaska.
Still, and while I might have thought they would do it at the same time, I have to think that changes to partner award charts could be coming as well.
(HT: Notiflyer)
---