American Airlines has 22 Airbus A350s on order. They've deferred delivery of the aircraft. I and half the world have said it seems unlikely that they'll ever bring the aircraft into the fleet. It seemed like American might order the A330neo as a swap for those A350s (they currently have 9 A330-300s that they're retiring and 15 A330-200s).
However it now looks like they may order more 787s rather than A330neos.
The airline held a Crew News session with employees on Thursday and a first officer asked about new aircraft orders and the extent that manufacturers consult with American on what they want to see as they develop new plane types. As an aside he asked about American's A350 simulator and whether it might be possible to rent time in it.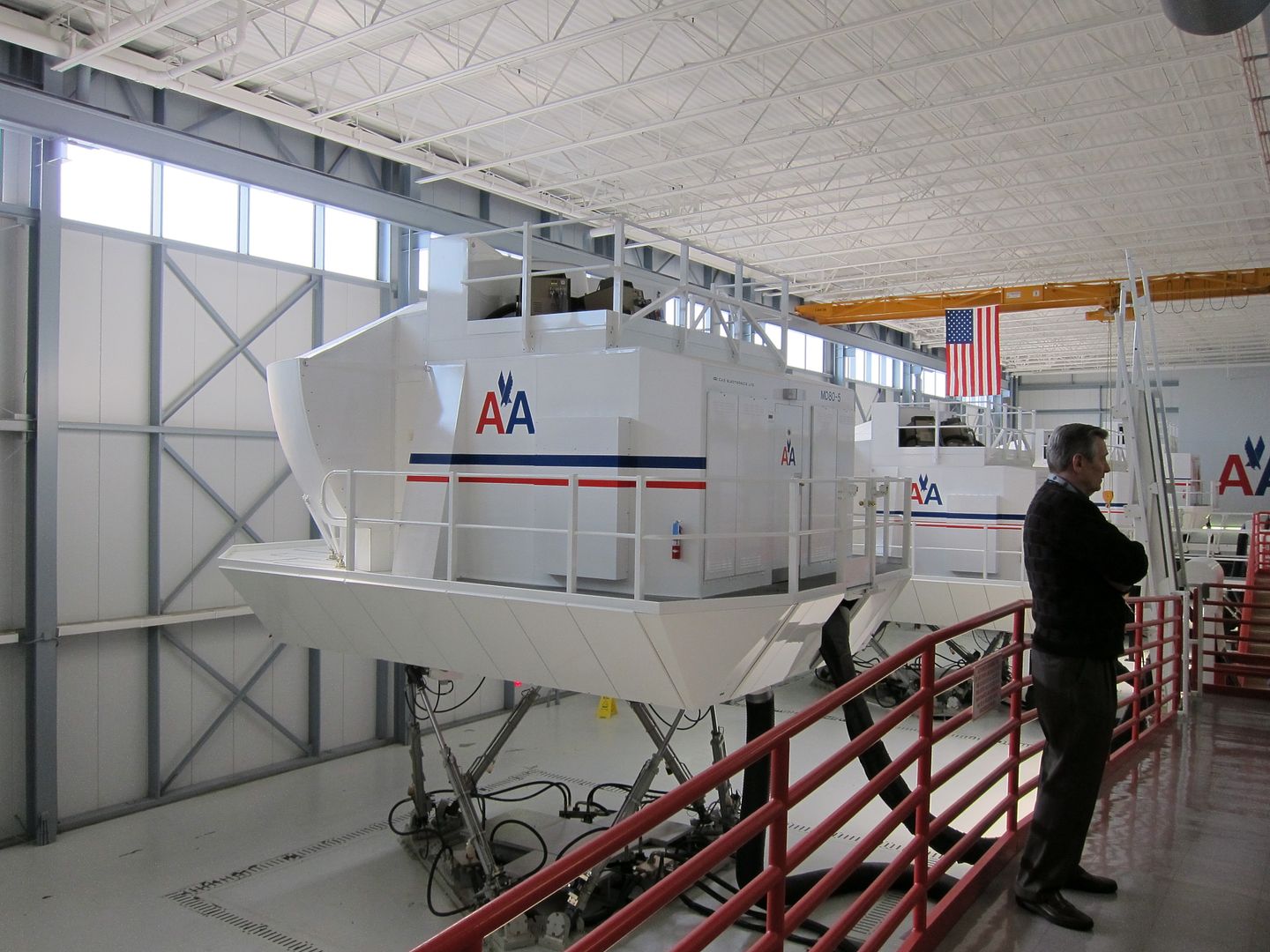 American Airlines Flight Simulators, Fort Worth
I had no idea that American had a simulator for a plane they do not have in the fleet. Simulators themselves cost millions of dollars. It turns out that American sells their available sim time, for instance "Aeromexico is using 787 sim time in the middle of the night" and the "A350 about half the time is being used…" by Delta.
CEO Doug Parker laughed and said, "we'll take their money."