CLEAR lets you skip to the front of the security line. You use a fingerprint for identification and even if you're precheck you go ahead of everyone that's waiting to have their ID checked.
Delta made an investment in CLEAR two years ago, and they've given out free memberships to top elites (and offered discounts to SkyMiles members). Clear initially shut down in 2009. It's assets were purchased out of bankruptcy a year later for about $6 million.
Delta's investment and assistance has helped them to expand, and in turn Delta got their biometric technology which they've experimented with for aircraft boarding and for SkyClub access. In the future you should be able to check bags based on fingerprints rather than showing ID.

Philadelphia
I like CLEAR because PreCheck lines occasionally get long. I'm finally going to break down and pay for it. It will give me certainty about how much time I need to get through the airport, which means arriving ten minutes later. Ten minutes later on each side of a roundtrip, 50 weeks a year, is 1000 minutes or 16 hours of my life back.
To be 'clear' I may not wait 10 minutes every time at PreCheck or even most of the time. I'd just rather not have to plan for it in case I need to.
And CLEAR isn't everywhere, in fact it isn't in most airports, but it is in my home airport of Austin and many others that I fly to.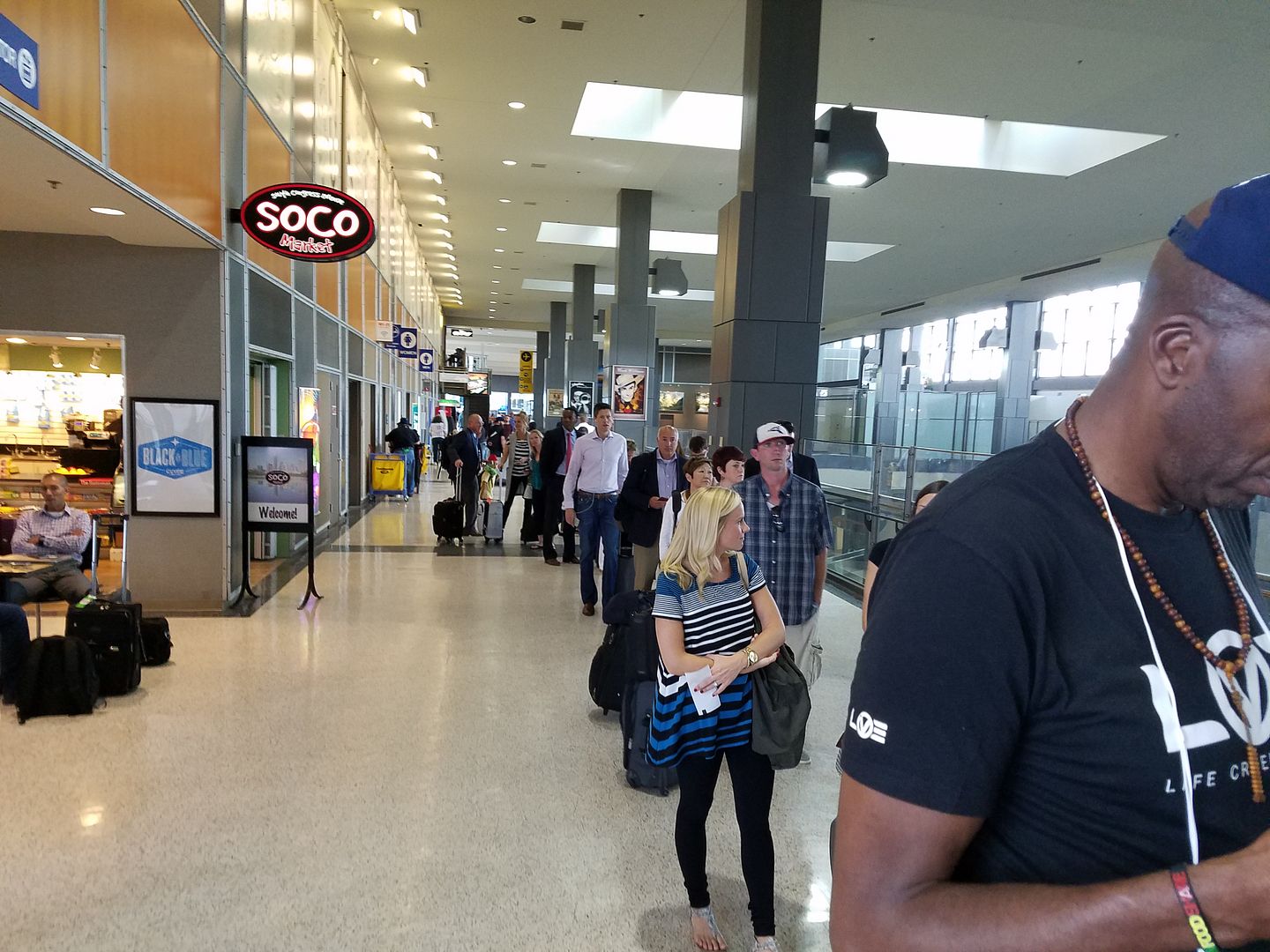 Austin
Interestingly it isn't in many American Airlines hubs. It's available at Washington National and at LAX's terminal 4 (and terminal 5 which American shares). At Dallas Fort-Worth it's only in the E terminal which largely houses US and Canadian airlines not named American. There's no CLEAR for Miami's D concourse. There's also no CLEAR in Phoenix or Charlotte.
I did a little digging around about why. The scuttlebutt seemed to be that this is because of American's refusal to allow it. I reached out to American to see what was going on, and an American Airlines spokesperson confirms this telling me,
Our view is the best way to speed up the screening process is to invest in new technology, like Computed Tomography, and focus on getting more passengers enrolled in TSA PreCheck.

Dallas Fort-Worth
I don't think that CLEAR makes airports much safer, but then TSA employees patting down passengers and x-raying bags doesn't do a whole lot to catch dangerous items either.
And indeed American is probably correct that computer imaging of bags is likely to be more effective than the screening sitting behind the x-ray machine, getting up to talk to his co-workers, poorly trained and getting bored.

Washington National
Contra American I think that 'getting more passengers enrolled in TSA PreCheck' is going to make matters worse. Already PreCheck lines get long, they're about to start signing people up in office supply stores and until TSA improves its staffing models having CLEAR as a backup makes a lot of sense for travelers.
CLEAR isn't a long term solution, it's a band aid, but sometimes that's what you need when you're bleeding. It takes up space and can't be accommodated everywhere, but it's sad to see customers inconvenienced and not able to do anything about it because American chooses not to allow the only workaround available that can be implemented today.