I wrote last week that American Airlines told investors they had opportunities to add seats and reduce legroom. I initially assumed this applied to legacy US Airways Airbus A321s.
Over the weekend I wrote that American appeared to be planning to add seats to its new Boeing 737 MAX aircraft and there's a similar plan to retrofit existing 737-800 aircraft. One rumor was that they would accomplish this by reducing the number of first class seats from 16 to 12 and reducing legroom in economy as well.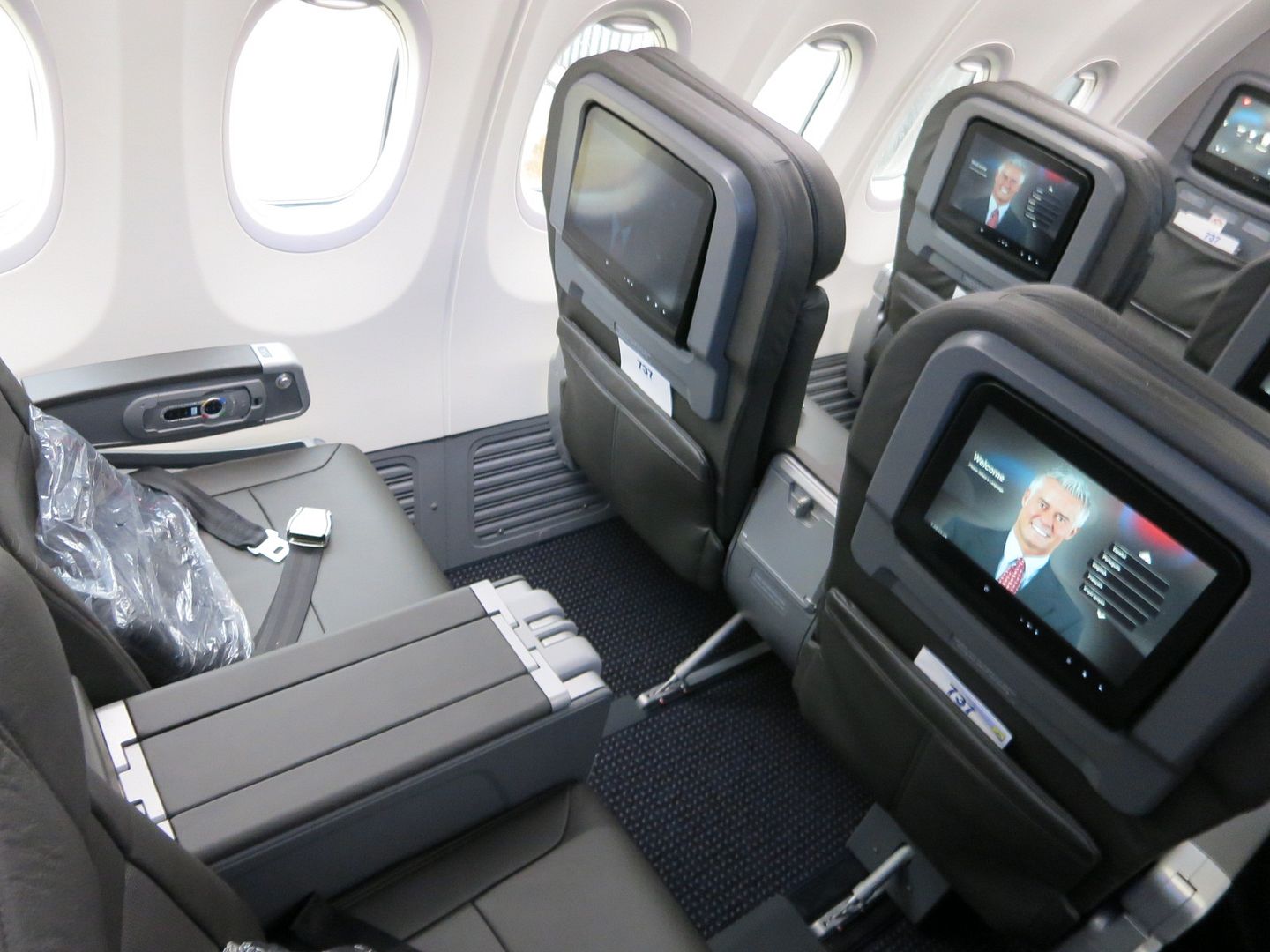 CNN's Jon Ostrower reports that American will be going from 160 to more than 170 seats on their 737 MAX 8 aircraft. However they won't be reducing the number of first class seats. Instead:
Reduce seat pitch (the distance from seat back to seat back) in 3 rows of economy from 31 inches to 29 inches
Shrink the rest of coach from 31 inches to 30 inches.
Even smaller lavatories.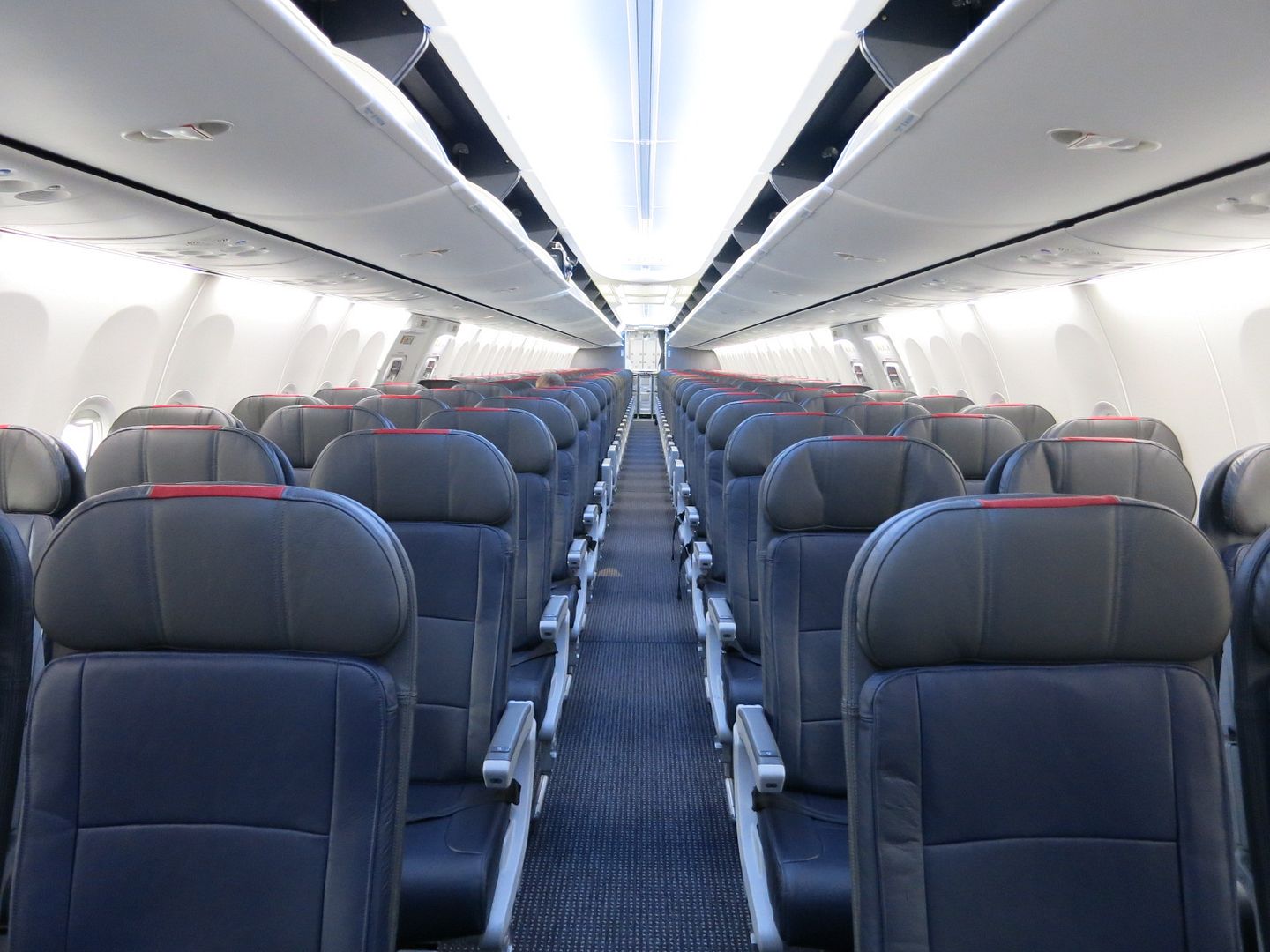 Current American Airlines Boeing 737-800 Economy Cabin
American will offer some coach seats on this aircraft virtually indistinguishable from Spirit Airlines.
Not to worry, though, writes Brian Sumers at Skift because American will make up for less legroom with less comfortable slim line seats or their equivalent.
[T]he spokesman said passengers will hardly notice having less room

"The seats we'll use on the MAX are designed to maximize personal living space, while allowing more comfort, even in arrangement like this where the pitch is a little tighter," the spokesman said.
Ostrower suggests that United Airlines may be considering a similar move, not surprising since preparatory discussions about these new planes would have taken place while Scott Kirby was President of American Airlines. he is now President of United.
With United and American offering Basic Economy fares that do not even permit bringing on a regular carry on bag, just a 'personal item', I think we can genuinely say that American and perhaps United as well are trying to offer the worst product they possibly can.
More seats mean a lower cost per seat, and the opportunity to sell more tickets. It's a strategy for giving up on earning any sort of revenue premium for their product.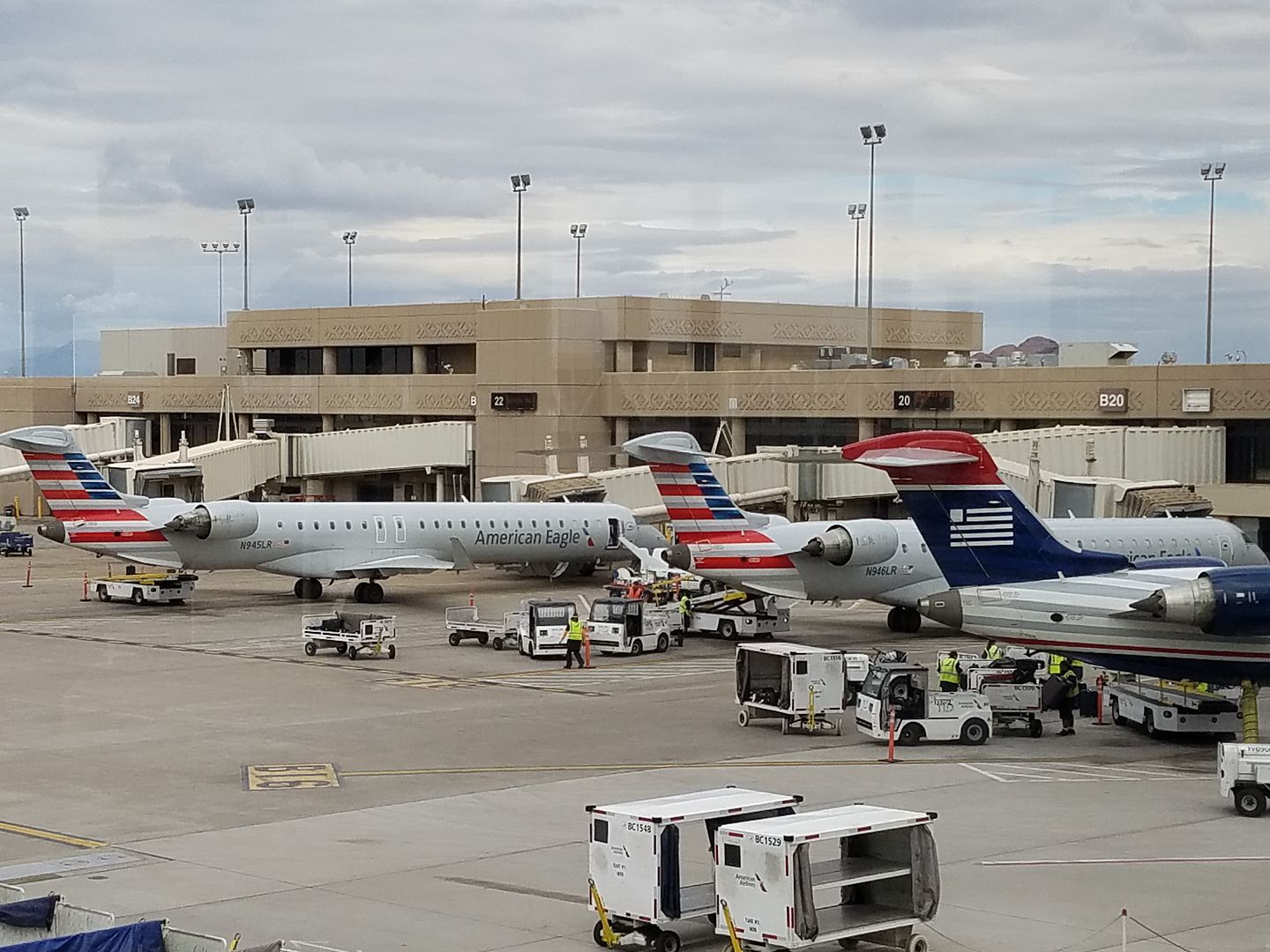 In contrast, Southwest and jetBlue still offer more legroom. They do not ban customers on the lowest fares from making changes or bringing on their rollaboard bags. And Southwest doesn't even charge for bags (for now). Customers do have a choice, and they need to be educated about that choice.
American's only friend here is ignorant consumers.