A week and a half ago American unilaterally offered raises to pilots and flight attendants before contracts were up. Over three years this costs the airline an extra billion dollars.
American's CEO Doug Parker sees this as a one time cost because they'd wind up giving out the raises when contracts come due anyway (and if it takes time to negotiate those contracts, the raises would presumably be retroactive).

Cockpit of an American Boeing 787
In the airline's earnings call Parker said he's "highly confident" that increased pay and increased revenue are "correlated."
Kevin Crissey from Citigroup slammed American's commitment to ratchet up pay when their competitors do as "taking your number one cost item and handing it over to the most aggressive competitor effectively."
Whoever thinks that they can pay the most goes out and signs a contract and your labor rates are going to go to that optimistic or arguably the dumbest management team out there is an argument investors could look at. You've taken it out of your hands and put it in the hands of others and that doesn't feel like what well run companies do.
Jamie Baker from JP Morgan pointed out that it takes more employees at American than it does at Delta to do the same job. Doug Parker says the data isn't comparable. Baker downgraded American Airlines stock.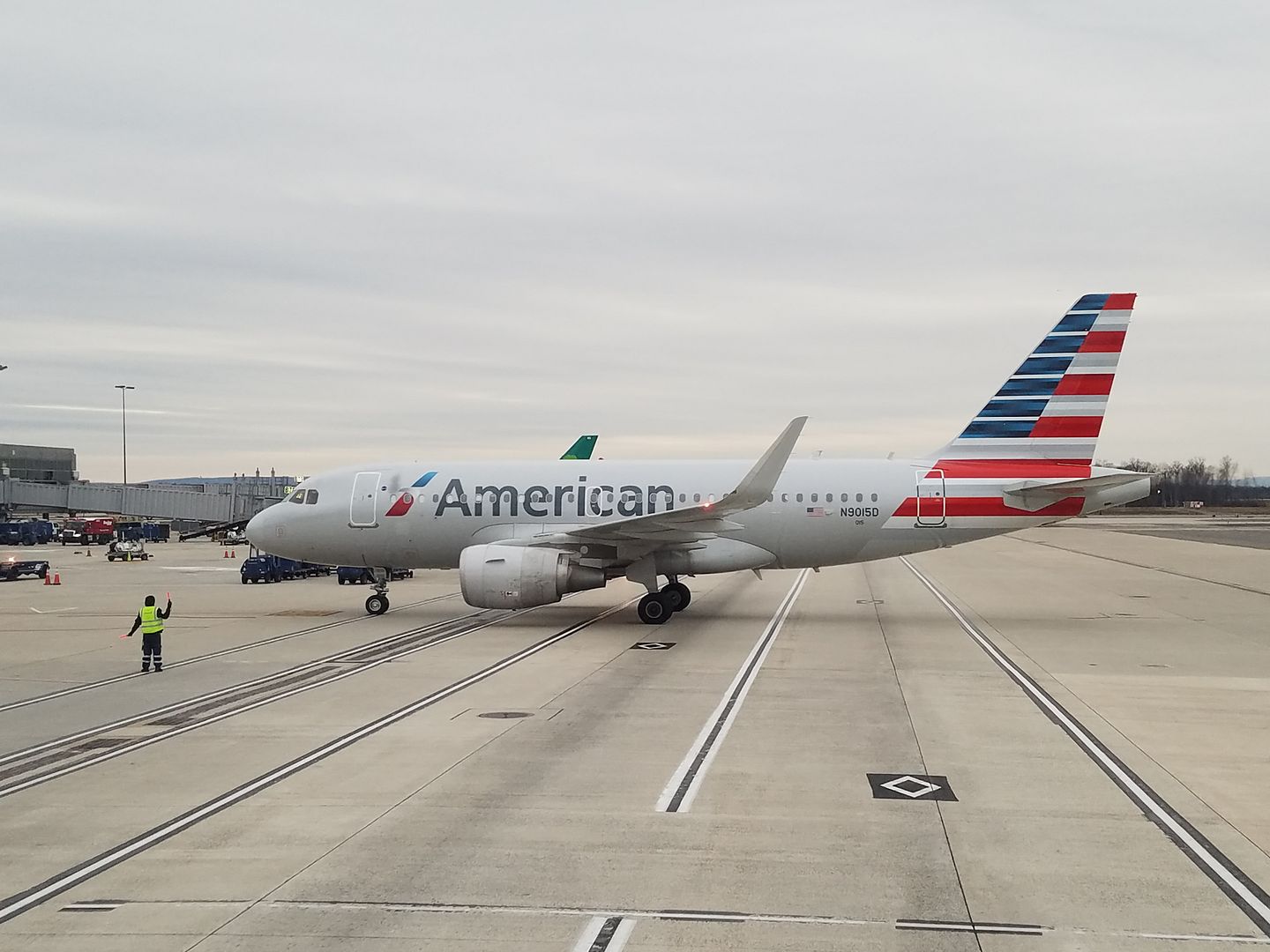 The question here is, will paying employees more translate into higher profits for the airline than they'd earn without giving employees raises outside of their contracts? The case in favor is,
Ameican does't have to do it, but employees are unhappy they're being paid less than peers at other major airlines who increased pay more recently
Unhappy employees provide bad service and chase customers away
Paying employees more will motivate them
US Airways employees were brought up to higher paid American Airlines levels with the merger. Renegotiated contract increased wages. And in between contracts American is increasing wages. Delta and United have given employees substantial raises as well. There are individual airline employees who offer incredible service both onboard and on the ground (I wish American would clone the incredible staff at their Admirals Club in Austin) but overall and on average are we seeing unprecedented levels of inflight service?
In my experience happy motivated employees:
Feel they are paid fairly

Like and respect colleagues

See themselves as a part of something bigger than themselves, on a mission
Being paid well alone isn't motivating above a certain level, and that's doubly true when the other elements aren't present. Sure, if you're making a good living and you see that living as contingent on strong performance you may be motivated to perform well. But if you'll receive your pay no matter what then there's little connection. If the people you work with shirk, putting out maximum effort feels futile.
What's really motivated is feeling you're on a mission. If you're the underdog fighting to survive, and survival doesn't just protect your own compensation but you're in this together with your friends who are working towards the same goal, you're going to try your hardest. It's difficult to maintain that kind of culture.
Unions aren't the issue here per se.
Southwest flight attendants are unionized but they have fun and offer great service. The airline was born as an underdog, with major airlines suing to try to keep it from flying and with a team that managed to maintain a four aircraft schedule even when finances required them to return one of their planes (and the "ten minute turn" was born). They've managed to maintain their culture despite occasional labor acrimony.
Delta flight attendants aren't unionized, but their work rules and scheduling have many of the same features of their unionized counterparts at other airlines. Delta service is arguably marginally better on average than American's or United's.
At the same time the kinds of rules often found in union-negotiated contracts make it hard for employees to succeed or feel passionate about their jobs.
The jobs they perform are based on seniority, not performance. Their pay is based on seniority (and the jobs they do which are based on seniority) and no performance. The potential to personally succeed by performing better than average is limited. There are very few consequences when coworkers don't perform well.
And a seniority system locks employees into their jobs and make them feel trapped, they may be unhappy but they can't jump to another employer because they'd start at the bottom and lose their accumulated seniority and pay.
Employees may be well paid, or poorly paid, but rarely fairly paid (in the sense that pay corresponds with effort). Some employees go above and beyond because of their own nature but not because of the culture, but employees around them often won't.
The opportunity for leadership remains to bring employees together as part of a common mission.
The airline is an underdog, fighting against the odds (this is like joining together on a sports team

The airline is fighting for its survival, we're all in this together, and our efforts will make the difference at the margin (the motivator here is fear)

We're the best and we're fighting to stay on top as the biggest airline against competitors nipping at our heels (employees need to be proud of their airline for this to work)
Giving employees more money for the job they're already doing, without aligning compensation with effort or performance, doesn't mean better customer service. At most it may reduce or eliminate resentment of management, indirectly affecting customer service (if employees were taking resentment out on customers).
Fair pay relative to a person's range of alternatives and perhaps compared to similarly-situated employees at competitors may be necessary to motivate a workforce, but it's absolutely not sufficient to do so. And the kind of work rules that management has negotiated over the years makes it impossible to motivate and fairly compensate any individual employee.
I don't have an opinion on the 'right level' of overall employee compensation and it's difficult to know in a world of pay by seniority and across-the-board negotiated salaries. But don't count on these pay increases delivering better customer service or contributing to American's bottom line.