Both American and Delta have invested heavily in truly usable internet, which distinguishes them both from United whose internet rarely works when I fly them.
The American Airlines mainline fleet consists of about 950 aircraft.
American says they are now 95% done with their project to install satellite wifi in their aircraft, and that they will complete the project by May. What that means is that if you're flying an Airbus narrowbody (A319/A320/A321) or a Boeing 737 you should have fast internet on board.
Later this year they plan to implement a single sign on for all of their internet services, a project I first wrote about in September 2017 so these things don't seem to happen quickly. For now though I'm happy that the monthly internet plan I pay for works across both ViaSat and Gogo satellite systems.
Here's where internet stands on each fleet type:
Airbus A319s Legacy US Airways planes and the ex-Frontier A319s they've recently taken have Gogo's 2Ku, while legacy American planes have ViaSat.
Airbus A320s These are all legacy US Airways and have been outfitted with Gogo 2Ku.
Airbus A321s These all have ViaSat regardless of whether they came into the fleet via American or US Airways.
Boeing 737s These are all getting ViaSat internet. About 90% of the fleet appears to be complete.
Boeing 757s have a hodge podge of systems. Legacy American aircraft are equipped with Panasonic (slow) satellite internet, because these were intended as overwater aircraft. Some legacy US Airways planes have been given Gogo 2Ku, while others do not have internet at all.
MD80s and Embraer E-190s have been slated to leave the fleet, the former this year and the latter in 2020, so they still have Gogo's air to ground system installed and will not be updated.
Widebodies internet on Airbus A330, Boeing 767, Boeing 787, and Boeing 777 aircraft is from Panasonic. This is satellite internet, but it isn't fast internet the way the Gogo 2Ku and ViaSat offerings are.
American Airlines planes have seat power. US Airways never invested in seat power in fact some US Airways planes had seat power but when America West management took over they had it removed to save weight and fuel. Two years ago they announced a plan to change that but we're still waiting for most of the legacy US Airways narrowbodies to get power.
We're not getting power in planes until aircraft are retrofitted to the new domestic standard interior ("Oasis"). Legacy US Airways A321s will have this by the end of 2020, and Airbus A320s by the end of 2021 which means JetBlue could fly to the moon to London before US Airways planes all have seat power, a full 8 years into the merger.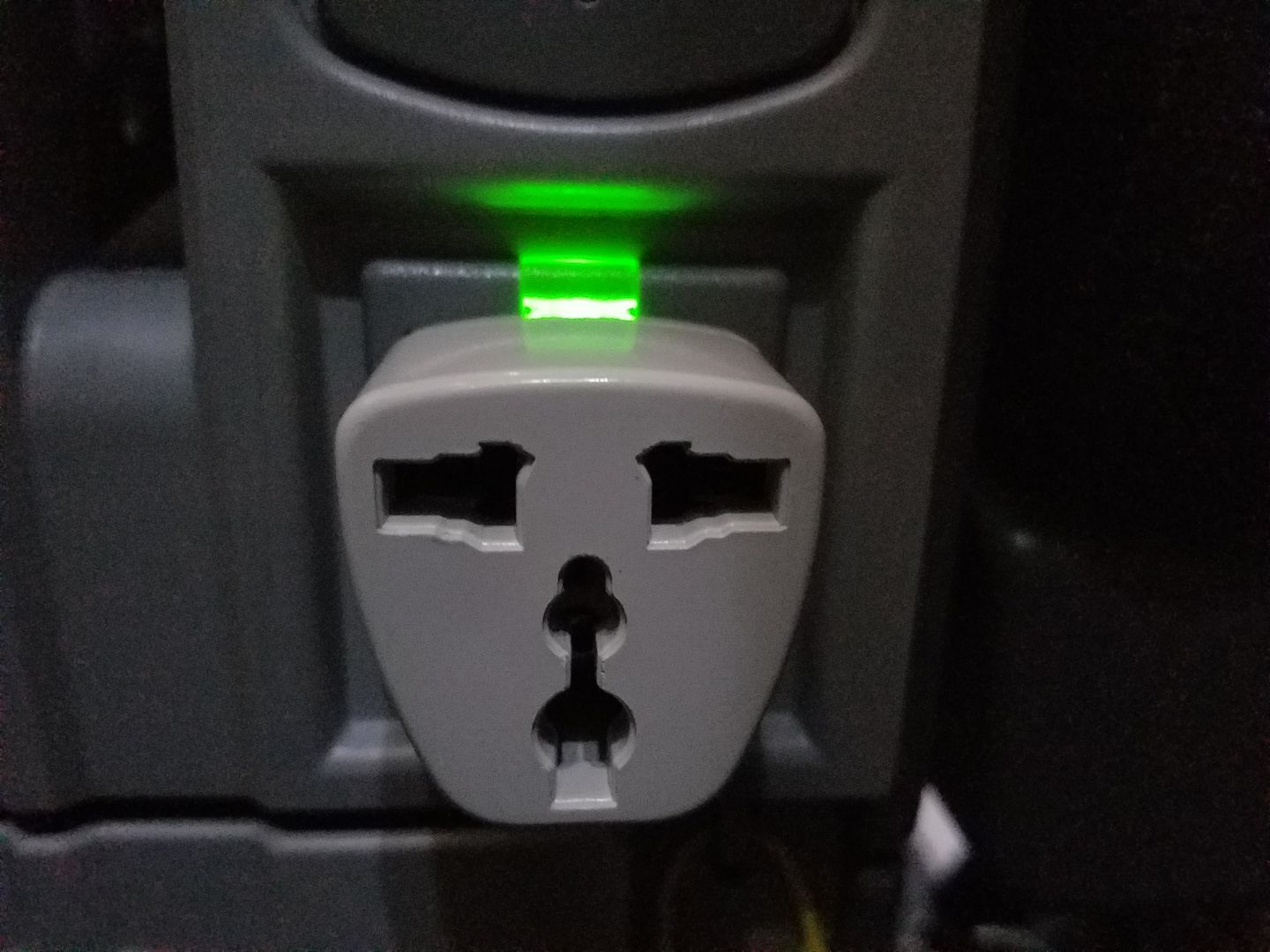 Not all outlets work of course, I had non-working power on my Oasis 737 this past Tuesday, and non-working power on my classic 737 on Thursday. This needs to be reported every time because though there was promised to be a proactive plan to test and fix outlets that apparently hasn't happened.
Two cabin regional jets — CR7s, CR9s, and ERJ-175s — should all have seat power by the end of this year.