Traditionally 'premium' domestic markets have been limited to New York – Los Angeles and San Francisco because they're premium revenue markets and East Coast – Hawaii because though it's primarily leisure it's a longer flight than Europe. That means at a minimum lie flat seats up front.
There's increasing competition offering a premium product on other routes. United added Boston – San Francisco with lie flat aircraft.
Meanwhile Delta announced expanded lie flat premium domestic routes as well effective April 1.

New York JFK – San Francisco, Los Angeles, San Diego, Seattle, Las Vegas

Washington National – Los Angeles

Boston – San Francisco, Los Angeles

Atlanta and Minneapolis – Honolulu
And JetBlue announced a big expansion of premium routes.
American has had limited premium service beyond New York – Los Angeles and San Francisco. New York JFK – Boston has seen the same three-class planes for aircraft utilization purposes. After removing widebody service from Los Angeles – Miami the route gets one daily Boeing 777-200 service back (with the rest of flights on the route being limited to narrowbodies). Dallas – Miami sees international widebodies mixed in with other single aisle planes.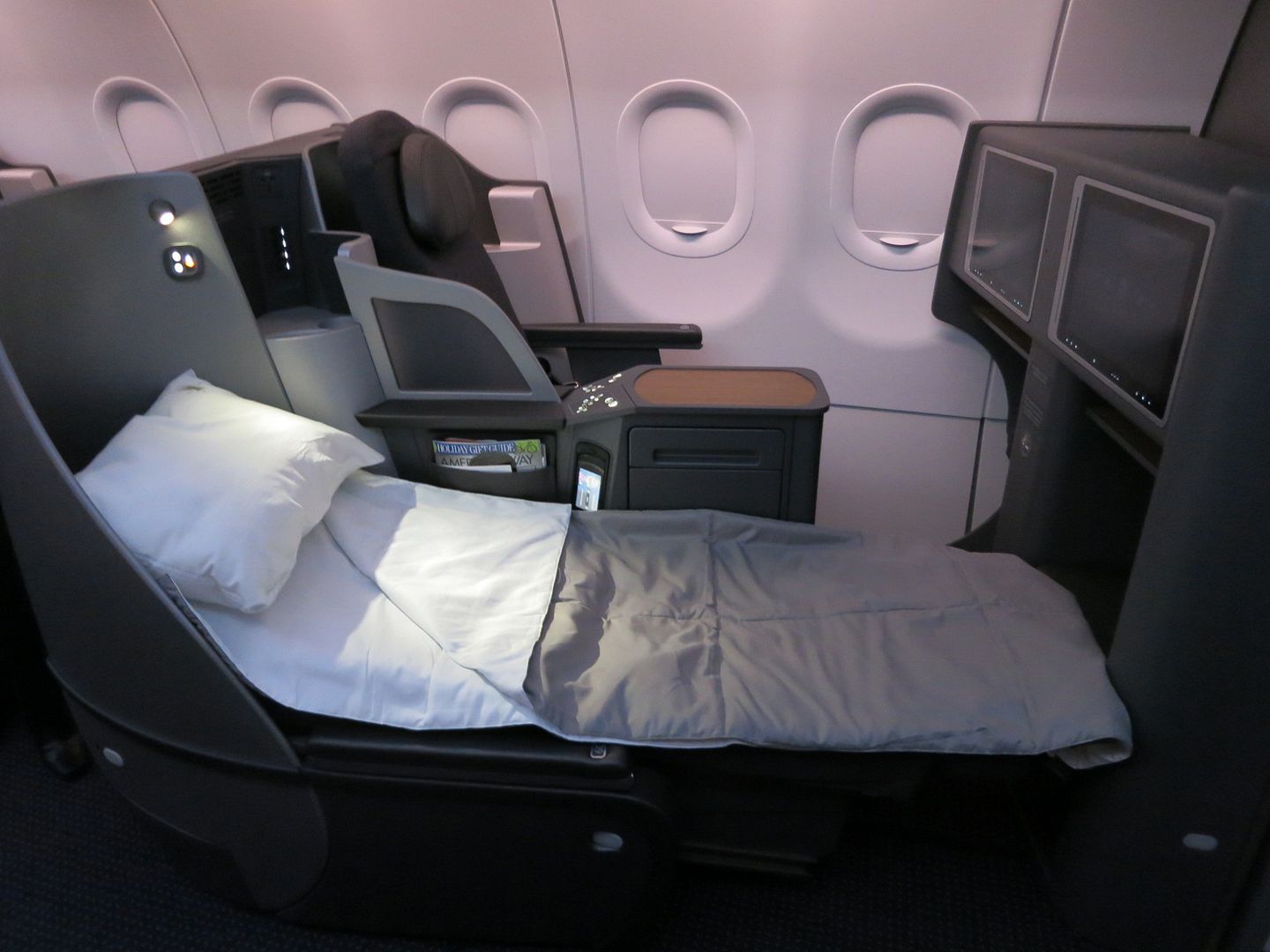 American's B/E Aerospace Diamond Seat Offered on Long Haul 757 and A321T Business Class
However there haven't been other designated premium routes. Back in the fall though JonNYC said American would be bringing more lie flat aircraft to domestic routes for summer 2018. Then last week he said this should be imminent.
AA will be moving some lie flat 757s from TATL to domestic service next summer.

— JonNYC (@xJonNYC) October 25, 2017
I reached out to American to see what was up. Two New York JFK-based lie flat international Boeing 757s have been removed from transatlantic routes in coming months, so I assumed we see these deployed domestically to routes like New York JFK – Phoenix, Seattle and San Diego.
The airline tells me, "Last year, we ended JFK-MAN and reduced JFK-CDG service, which were both on 757s. Still evaluating plans for the aircraft yet.." and that they haven't decided to put these on domestic routes. That's certainly not a denial.
American's CEO says he thought they could live without putting power at seats on legacy US Airways aircraft. The question is does American think they don't need to compete on product against Delta Washington National – Los Angeles flight and New York JFK – San Diego and Seattle and Boston – Los Angeles? Not to mention JetBlue's increasingly superior product?