American Airlines is a big operator of Boeing 737s, a workhorse of the domestic fleet. But they're also a big operator of Airbus narrowbodies, including the larger A321 version. There are 121 Legacy US Airways A321s, and there are 98 legacy American Airlines A321s.
Of the American planes 17 are in a three-cabin configuration flying primarily between New York JFK and both Los Angeles and San Francisco, and 16 are ETOPS-certified for Hawaii operations.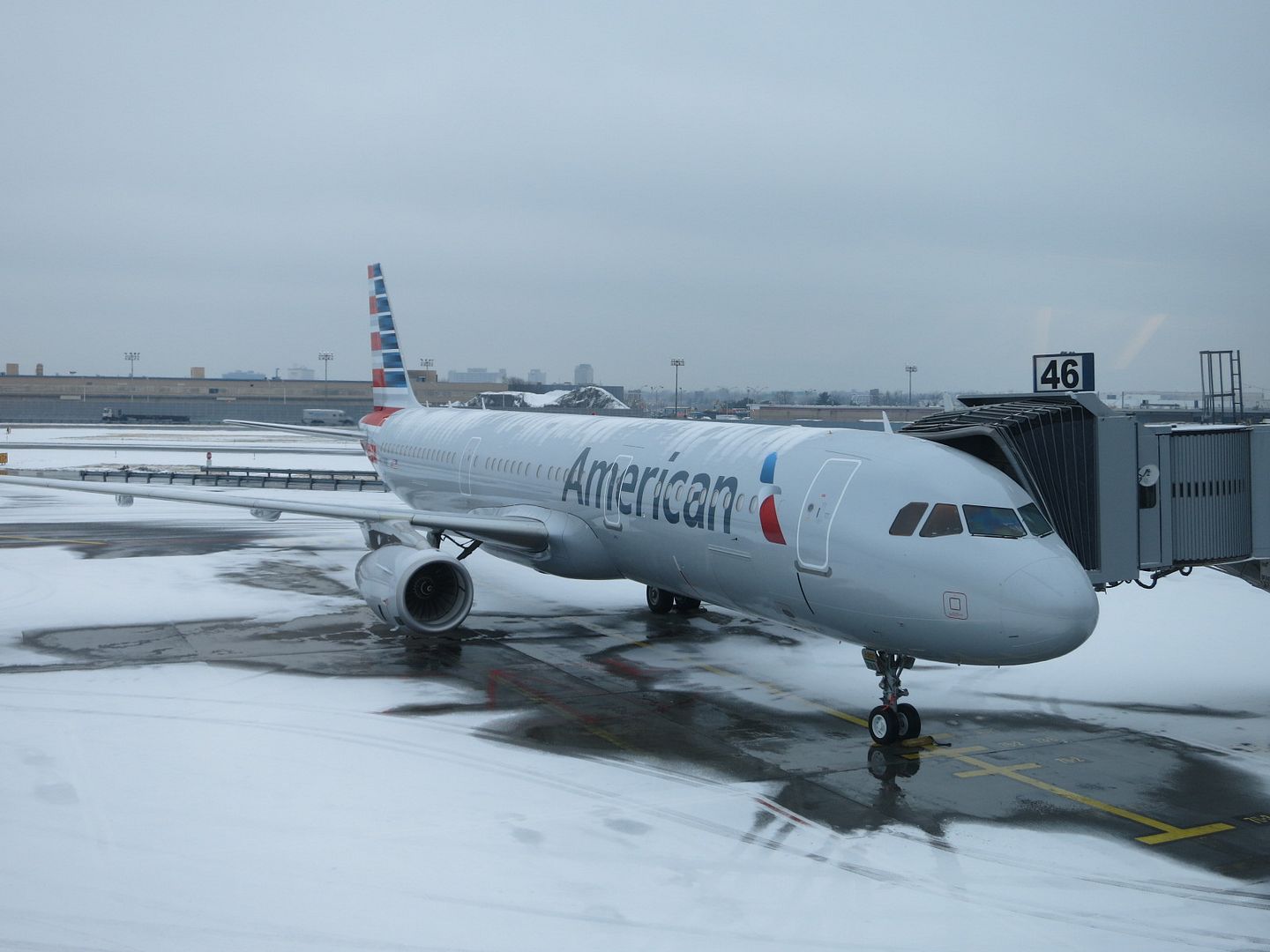 American Airlines Airbus A321
The airline also has 100 A321 'neo' or 'new engine option' planes on order (22 of these deliveries have been deferred). And at an employee forum last week American's management shared their plans for these A321neos, as well as plans to update the interiors of existing A321 aircraft in the fleet.
Once they take the A321neo they'll start retrofitting existing A321s to have less legroom, more seats. American took the 737 MAX and started reconfiguring existing 737s with less legroom, smaller lavatories, and bigger overhead bins. According to David Seymour, American's Senior Vice President of Integrated Operations, when they take the A321neo starting in January "that will actually serve as the platform to get certification for our refurbishment and standardization of the 321s..so we can go common configuration." That effort will start in February.
The A321neo will have bigger overhead bins like the Boeing 737 MAX. Alaska Airlines had these on 737s before American started putting them in, and we've expected a similar product for American's narrowbody Airbus planes. As Seymour notes, "We'll be launch customer with Airbus for the new overhead bins so we've helped them design a new overhead bin that now actually gives you enough room for just about every passenger onboard a 321 to put a bag in the overhead bin, which we fall well short of that now."
The A321neo will be based on the West Coast. Vasu Raja, American's Vice President – Planning, explains that "whenever we get these airplanes we like to first have a critical mass of them in a small set of markets before we expand them from there." So whereas the 737 MAX is most heavily centered on Miami, the A321neo will start out on the West Coast.

They'll initially replace 757s that fly Phoenix – Hawaii

They'll start to fly Los Angeles – Hawaii and to the East Coast

Engine manufacturers are struggling. Seymour noted that they've had brief delays with 737 MAX deliveries. They have 12 now, but "we are starting to take some delays Boeing's experiencing as are all carriers right now on delivery of engines so that we can continue to supply the line, delays are a couple of weeks." He notes that Southwest is using their 737 MAXs more heavily, so he hopes they experience and work through the issues that American will experience and they can benefit from the learning Southwest does first.

Seymour adds "all of the engine manufacturers are running into some crisis right now in terms of the manufacturing of turbine blades it's a worldwide issue and no engine manufacturer is immune to it." This effects both new engines and overhauling engines where new blades are needed.

Airline President Robert Isom "from an industry perspective we really do need Pratt & Whitney and Rolls Royce and GE to deliver. We want everyone to be competitive and healthy, but right now all three engine manufacturers are struggling out there. We've got to get ahead of it because we still have a considerable order book out there.. the good news is we have an incredibly close relationship with GE. We're able to get them on the horn 24 hours a day 7 days a week. They're really interested in American and our issues. We can give them color on what's going to happen on the rest of the fleet, the worldwide fleet, because we have more data than anyone else so that relationship's going to continue and be really tight but we're looking for them to perform."

American's New Overhead Bins as Seen on Boeing 737 MAX