Last summer I stayed at the Andaz Maui and loved it.
There's no question though that there were people pushing the envelope with 'travel hacking' this property:
It was a popular hotel for folks to grab an easy Diamond status challenge (folks might get a free Hilton Gold status membership, such as from a credit card signup, and use that to get temporary Diamond status).
Then transfer a few points over to Hyatt from Chase Ultimate Rewards.
Use those points to book a cash and points award at the Andaz.
And apply a Diamond confirmed suite upgrade to the reservation. Boom, cash and points award in a suite.
Plus have one of the most generous free breakfasts anywhere in the chain as a Diamond member.
You can no longer get free instant Hyatt Diamond status.
The hotel started limiting what Diamonds received for breakfast.
They imposed new resort charges.
And they both started assigning 'Garden View' rooms as the hotel's "standard" room available for award nights (there aren't many), and limiting suite upgrades to a small inventory of pool view suites. They don't generally offer cash and points awards there either.
Well, that's one way to make sure Diamond members don't feel valued, and make sure no one gets more value than they 'ought to' on property.
It seems as though they may have gone too far. Because at least they've now brought back full breakfast for Diamond members (HT: Flyertalk).
I described the Andaz Maui breakfast as offering the ultimate luxury of choice.
When I stayed at the Andaz Maui I was told at check-in that my Diamond breakfast in the hotel's restaurant — a $44++ per person buffet — was customizable. Just ask for anything you want and they will make it for you. I wondered, how does that really work? The restaurant does get busy at times. The servers really varied in quality. The food there was outstanding, very high quality.
I decided to test 'customization.' I mentioned that since I was on Maui I would love some fresh fish. Did I have any particular fish in mind? No, whatever the chef thought was the best that he had that morning would work for me, however he wanted to prepare it. She left to discuss, came back and reassured that this would be taken care of. And so it was: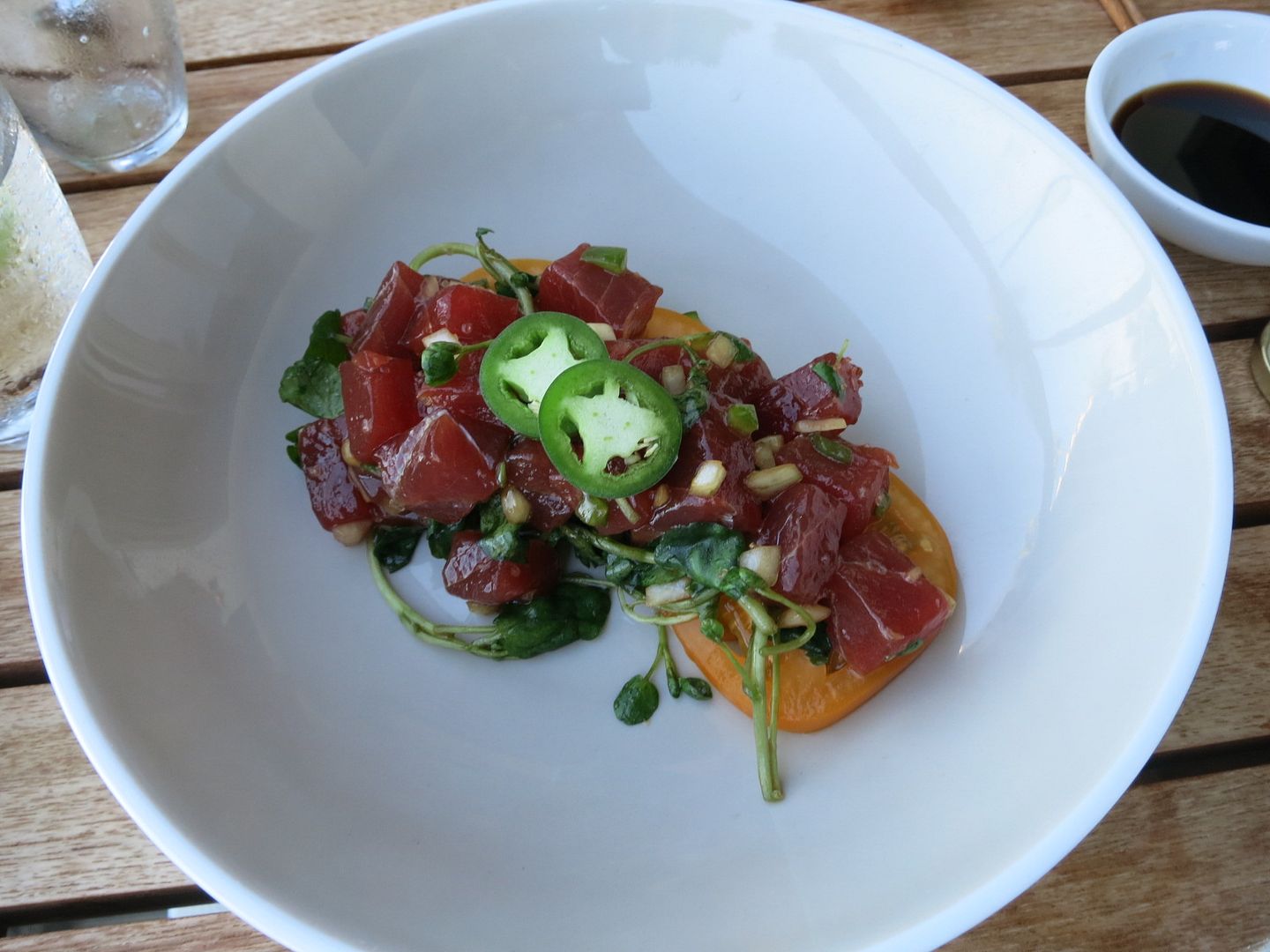 A year ago the hotel decided to offer Diamonds only a subset of the buffet — bread and bakery items; smoked fish and sliced meat; fruit, yogurt; and oatmeal; plus an egg dish and one side item from the menu and choice of juice and coffee. Note that these are not the juices from the fresh juice bar, so no pour over coffee either.
They let Diamonds know they can upgrade to the full 'breakfast experience' (as they referred to it when I was there in July) for an additional $17++ per person.
It's that decision which has been overturned. The full buffet ('breakfast experience') is back for Diamonds, no upcharge.
For the past year the hotel has gone out of its way to make Diamonds, and guests on points, feel like freeloaders. I can't recall seeing a hotel only offer Diamonds 'part of a buffet'.
Let's hope this is the start of reversing a trend. Because the hotel really is lovely, much smaller than nearby mega resorts, plenty of beach and pool chairs, a much more boutique feel than most of the chain options on the island.