On June 1 the oneworld alliance (which includes airlines like American, British Airways, Iberia, Cathay Pacific, Qantas, and more) changed its policies so that member airlines no longer had to check bags to their final destination for passengers traveling on more than one reservation on a oneworld airline.
Almost immediately British Airways and Cathay Pacific became the first oneworld carriers to forbid through-checking bags on separate reservations.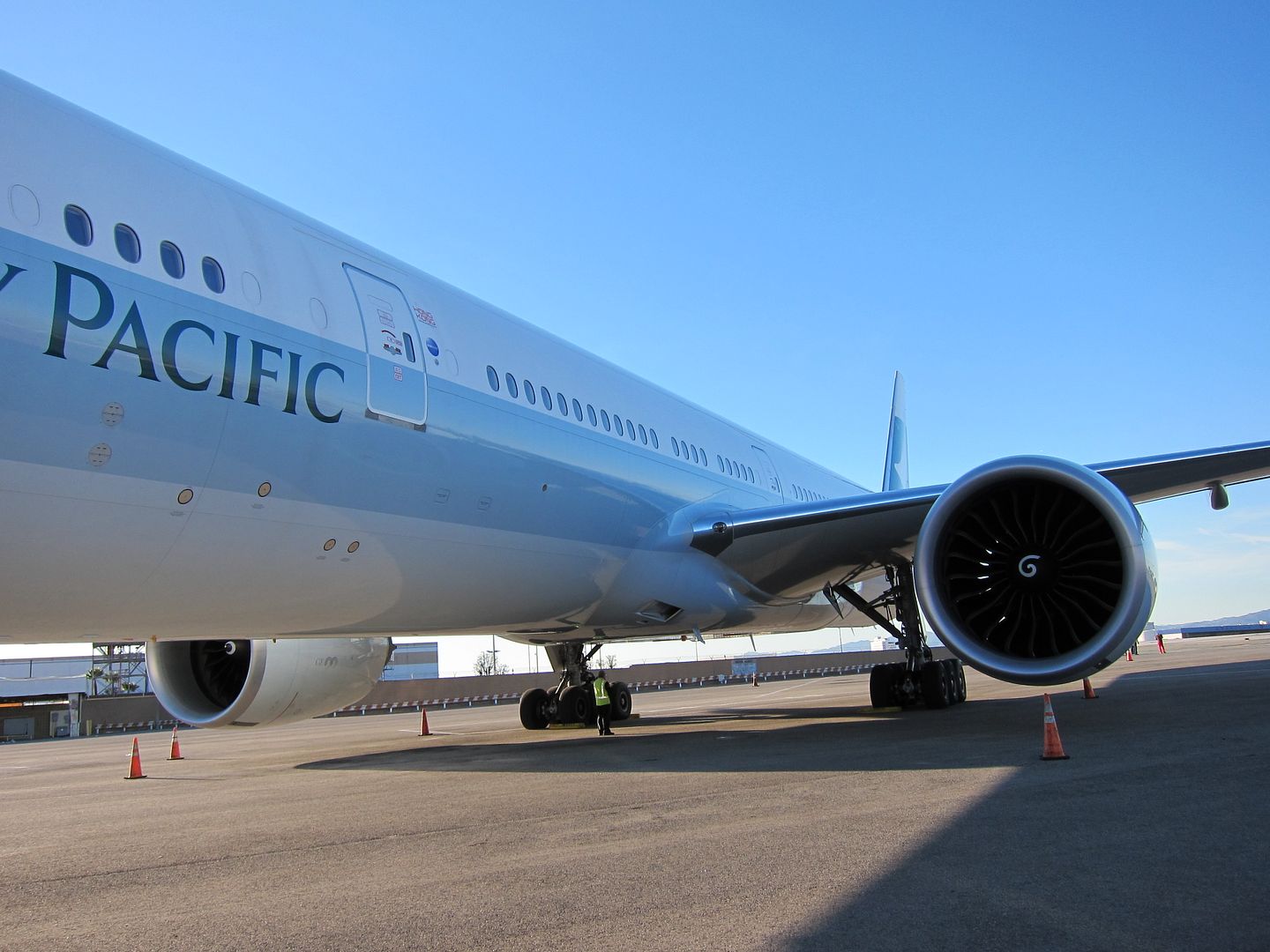 Airlines still can through-check bags on separate tickets, the alliance just doesn't require it anymore.
On June 10, an American Airlines spokesperson reassured, "we will continue to thru-check bags on multiple PNRs with oneworld carriers." Yet on July 19, they notified travel agents they were doing the exact opposite.
In December Cathay Pacific realized this was punitive, likely harming exactly the customers they didn't want to inconvenience, and walked back the policy.
Now oneworld member Qatar Airways is rolling back the policy as well, effective March 1.
From March 1, the Gulf airline will once again allow passengers to have checked baggage sent ahead from any Qatar Airways flight to any connecting flight on any Oneworld airline – even if those flights are booked on seperate tickets.

The only caveat will be that the time between two flights is within the airport's 'minimum connection time' or MCT – a period which is typically two hours.
Australian Business Traveller notes an airline's refusal to through-check bags on separate tickets is "a time-consuming headache which no business traveller needs, but Qatar Airways now plans to do away with that headache."
Refusing to through-check bags on separate reservations is purely punitive and doesn't even really help the airline.
I've shared my own frustration with it booking awards with American miles on their partner Etihad. While Etihad's Dallas – Abu Dhabi flight is easy to get in premium cabins, Austin – Dallas can be super tough. On a two week trip with my wife I have to check a bag.
If a saver award was available, I'd get the flight included for no additional miles or money. The booking would be on a single ticket, and I would be able to through-check bags to Abu Dhabi.
But without a saver award available, I have to spend more for the Austin – Dallas ticket. American's poor domestic award availability means I have to come out of pocket. American's poor domestic award availability is like a hidden fuel surcharge, but fair enough.
However it doesn't just mean more money — for the privilege of buying an extra ticket on American, I'm not able to through-check bags. I need to book a longer connection, wait to claim bags in Dallas, then re-clear security.
This sticks it to customers without even really helping the airline: Airlines don't want to share their checked bag fees — the Department of Transportation requires one checked bag fee for your whole journey but travel on different airlines means the airline collecting the fee has to share it with downline carriers — so they just make you pick up yours bags and re-check them so you have to pay again if you're on a separate ticket. But this itinerary would never have involved checked baggage fees to begin with — I'm an American Executive Platinum and this is a first class award ticket. So it's pure inconvenience, to no benefit.
And American wants travel all on one ticket as a way to incentivize travelers not to save money when two tickets are cheaper. But this is a case where I'm spending more, not less.
Now, American will allow customers traveling on separate tickets to include them in a single reservation where one ticket is award and the other one is paid — but only when both involve travel within the oneworld alliance. That's no help to me with travel on American and on their non-oneworld partner Etihad.
And it's no help flying paid business class on American Airlines to Hong Kong, and connecting on a separate ticket on Cathay Pacific in paid business class. I'd have to collect bags in Hong Kong and re-check them. (But flying the opposite direction, Cathay will through-check onto American.)
In contrast, both Delta and United will through-check bags on separate tickets as long as both tickets are for travel within their respective alliances. American's policy is thus more restrictive than either of their major competitors.
Will American learn from the experience of oneworld partners Cathay Pacific and Qatar Airways — that this idea is just plain sticking it to their customers?
Waiting at baggage claim, then re-checking luggage, is a pure waste of customer time. I don't blame this man sleeping on a baggage carousel.