Delta removed its award charts so that customers wouldn't know what awards are 'supposed to' cost. That way they could continually devalue their award pricing without notice to members, and there'd be nothing to compare prices to. And they hoped customers wouldn't have a reference point for what miles are worth, so members would be less resistant to silly pricing. Delta has created a company town, it prices what it wishes and assumes customers have nowhere to go.
Indeed Delta profits because there's little competition in more of their markets than other US airlines face.
Delta has said they want SkyMiles members to spend their points for products and services sold by the airline instead of free travel. They've even speculated on 'miles for haircuts'.
While Delta keeps raising the price of award tickets every few months in a hyperinflation that would make Robert Mugabe jealous — last year raised price of several international awards for travel October 1 onward, but decided one devaluation in the first quarter of 2016 would be enough but it wasn't they made no notice changes to Tel Aviv awards in March then later in the year they increased the price of transatlantic business class — at least they had stable prices, they just didn't publish the prices.
This Spring they obliterated the pricing of partner awards but again they just created a new partner award chart.
However Delta has found a new way to price dynamically, hidden award chart be damned.
Already they've practiced journey control. You might find saver award space on multiple flights, but they won't allow you to combine those flights into a saver award. Two connecting flights on an otherwise legal routing might price out as more miles.
Now though non-stop saver awards may price out more expensively depending on route.
First class domestic saver awards have cost 25,000 miles one way under the hidden award chart. If a flight is available non-stop in 'R' inventory it costs 25,000 miles.
Here's January 10, 2018 Los Angeles – Atlanta. There's a flight with R inventory which is a saver first class award.
This same flight shows up as a saver award for Air France KLM Flying Blue, so it's verifiably partner award inventory.
However because it's non-stop Los Angeles – Atlanta, hub-to-hub, it's no longer 25,000 miles. Instead it's 30,000 miles.
In fact the lowest price for Los Angeles – Atlanta ever gets now is 30,000 miles.
However domestic first class, even domestic first class cross country, isn't 30,000 miles across the board. You can still book 'R' saver first class at 25,000 miles. In fact, you can book Los Angeles – Atlanta flights for 25,000 miles as long as your itinerary doesn't originate in Los Angeles. Here's Oakland – Los Angeles – Atlanta in first class (R) for 25,000 miles.
This is the opposite of traditional journey control, where only some flights are available at the saver level on a connecting basis. The non-stop is never available at 25,000 miles. But some of those non-stop flights are as long as they're part of a larger connecting itinerary!
As I wrote when Delta increased price of Virgin Atlantic business class saver awards to as much 205,000 miles roundtrip,
Delta has made it clear for the last several years that their currency has no stable dependable value, and they're not to be trusted. Small children whose fathers are hunched over controls have landed planes with fewer signals than SkyMiles has given out.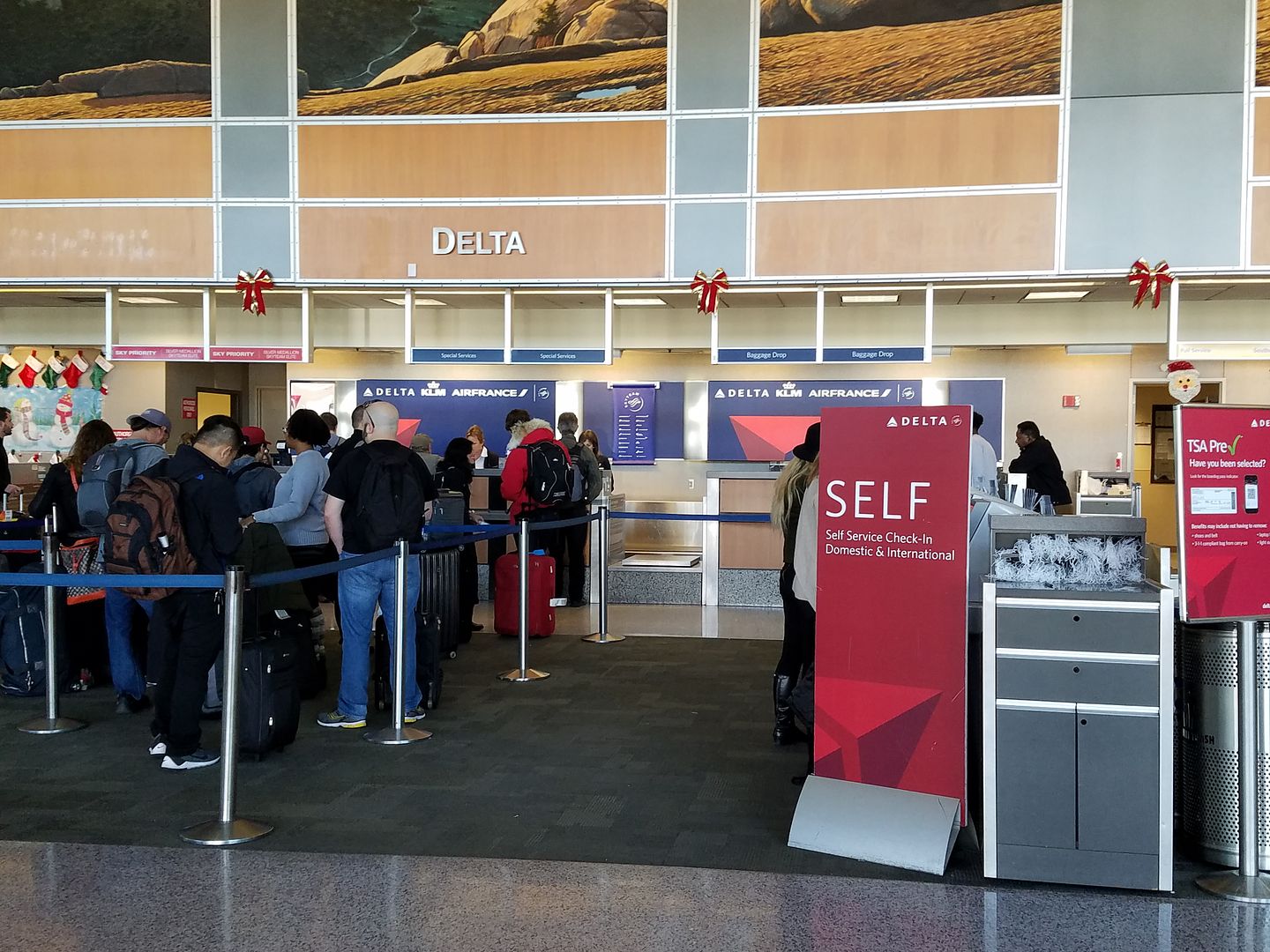 So much for the silly claim by Delta's CFO that they've made SkyMiles more valuable since awarding miles based on the price of a ticket instead of distance flown.
The only way I can understand Delta's award price increases month after month is to think that Sandeep Dube is a student of history, and he's been spending his time on Post-World War II Hungary.
(HT: GENE)