I receive compensation for content and many links on this blog. Citibank is an advertising partner of this site, as is American Express, Chase, Barclays and Capital One. Any opinions expressed in this post are my own, and have not been reviewed, approved, or endorsed by my advertising partners. I do not write about all credit cards that are available -- instead focusing on miles, points, and cash back (and currencies that can be converted into the same). Terms apply to the offers and benefits listed on this page.
---
Cathay Pacific's AsiaMiles is an American Express and Citi transfer partner. They'll also be introducing a US credit card in a few months from a bank that doesn't issue (and therefore conflict with) other frequent flyer cards and that will have a few really interesting features.
They offered this in December but it's available again and a pretty good deal: a 30% bonus converting hotel points to miles through February 28 You don't get the bonus instantly, instead the extra 30% will post by May 31 (or sooner).
Here are the programs you can transfer in from and earn the bonus:

Update: Starwood is excluded from 'phase 2' (January/February) for this promotion.
Consider redeeming Marriott travel packages
270,000 Marriott points (which is also 90,000 Starpoints, since Starpoints transfer to Marriott at 1:3) gets you 110,500 AsiaMiles and 7 nights in a category 1-5 hotel property.
AsiaMiles has a distance-based award chart with some strong values.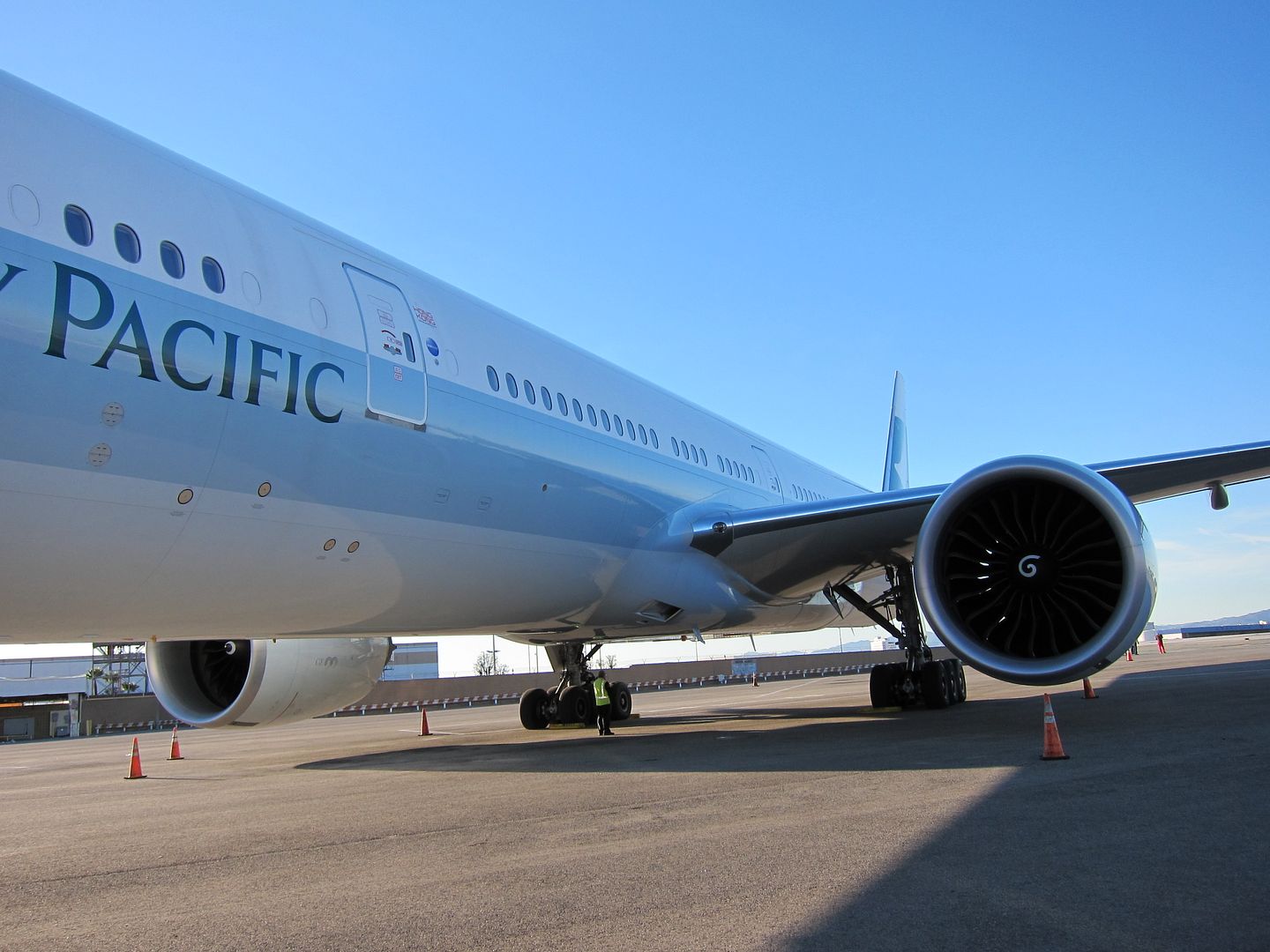 Cathay Pacific is a oneworld airline and you can redeem for US domestic travel on American (or Alaska). Their award chart for premium transcons on American is cheaper than American's own pricing — 50,000 miles roundtrip for New York JFK – Los Angeles in business class (versus 65,000 American miles).
My first-ever redemption on AsiaMiles was British Airways Baltimore – London Heathrow – Barcelona – London Heathrow – New York JFK when I had dinner at El Bulli. Back then it only cost 60,000 miles roundtrip and I got those miles transferring eBay Anything Points. Transatlantic business class is still just 80,000 miles roundtrip for the short East Coast hop across the pond or 120,000 in first class.
(HT: René S.)
---
CitiBusiness® / AAdvantage® Platinum Select® Mastercard®
Earn 65,000 AAdvantage miles.