I receive compensation for content and many links on this blog. Citibank is an advertising partner of this site, as is American Express, Chase, Barclays and Capital One. Any opinions expressed in this post are my own, and have not been reviewed, approved, or endorsed by my advertising partners. I do not write about all credit cards that are available -- instead focusing on miles, points, and cash back (and currencies that can be converted into the same). Terms apply to the offers and benefits listed on this page.
---
I wrote about the fantastic value redeeming Virgin Atlantic miles for ANA awards three years ago. There's a distance-based chart and it's reasonably priced. And flights to North Asia have extremely low fuel surcharges.
I highlighted this again back in February. Since then I've seen it covered on several blogs. Some readers were skeptical that Virgin Atlantic awards for 120,000 miles roundtrip in first class on ANA between the US and Japan were really possible, though a few chimed in that they had done it (and subsequent to my posting about it many more have shared their experience).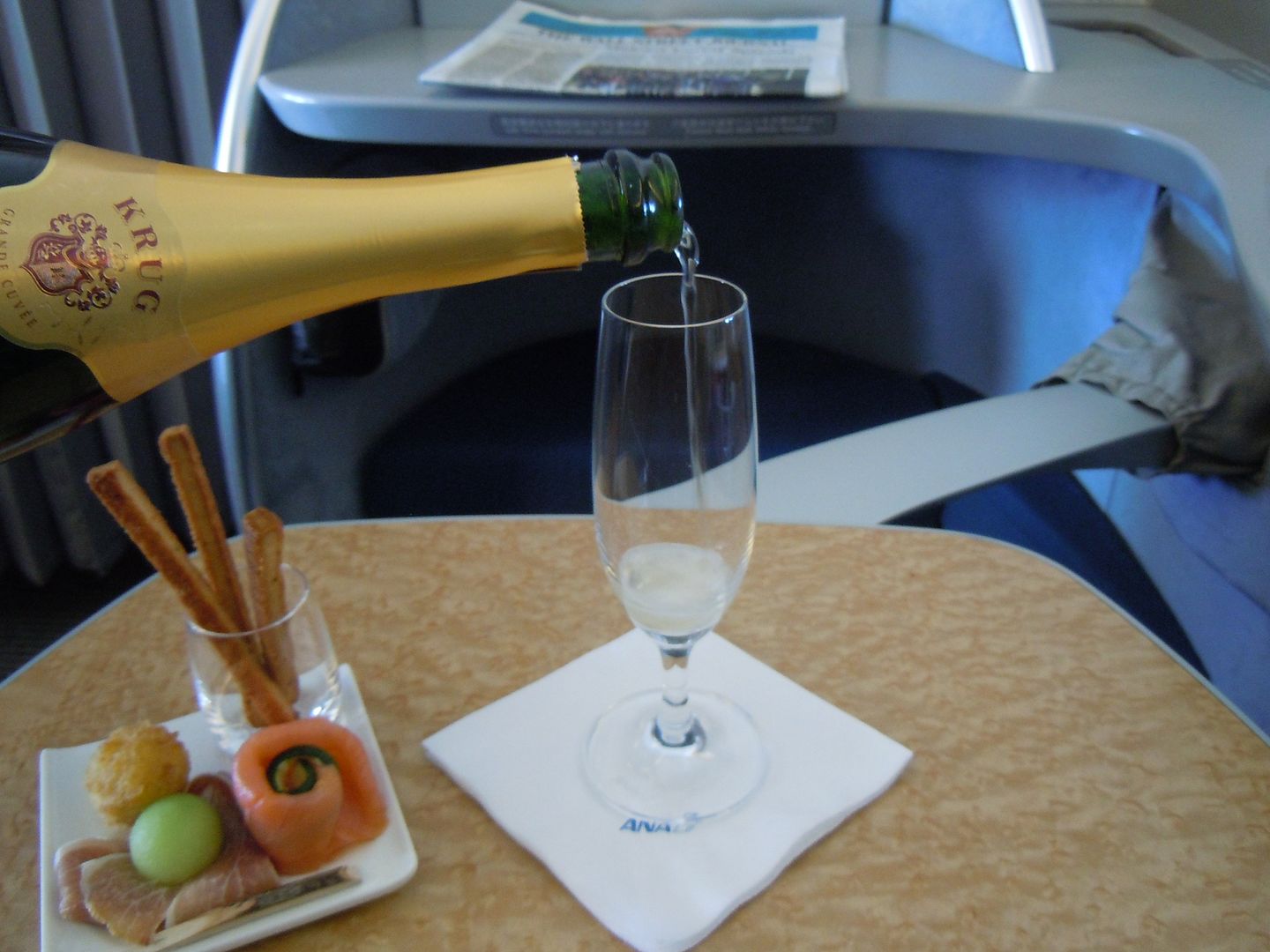 How Much ANA Awards Cost
Virgin Atlantic has removed their award chart, but I archived it and it appears to still be intact.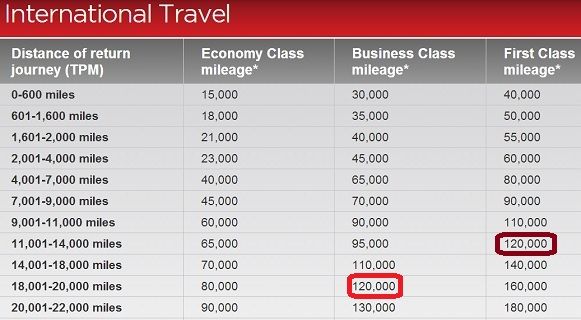 Using this chart you'll see that first class awards cost:
San Francisco or Los Angeles – Tokyo Narita, 110,000 miles roundtrip

Chicago, Houston, New York, Washington Dulles – Narita, 120,000 miles roundtrip
Compare that to United's pricing of 220,000 miles roundtrip. Aeroplan is 210,000 miles roundtrip. Avianca LifeMiles is 204,000 miles roundtrip. ANA itself charges 150,000 miles roundtrip.
At these prices I'd book first class if possible, but if business is all that's available (or you want to take a flight that offers only business), then business class awards cost:
San Francisco, San Jose, Seattle or Los Angeles – Tokyo Narita, 90,000 miles roundtrip

Chicago, Houston, New York, Washington Dulles – Narita, 95,000 miles roundtrip
Booking ANA First Class Using Virgin Atlantic Miles
I rang up Virgin Atlantic Flying Club. It took them about 12 minutes to answer the line. I explained to the very nice Irish-sounding agent that I wanted to book a partner award ticket flying ANA from Houston to Tokyo she was happy to help, although she wasn't the most clued in about how to do it.
She put me on hold for a few minutes and came back letting me know she had learned the airline and airport codes she needed.
She plugged in my date and told me that ANA did not fly from Houston to Tokyo Haneda. I corrected her that I was looking for Tokyo Narita. She plugged that in and confirmed availability for me.
Then she let me know she'd have to transfer me to the Upper Class Desk. She's not part of that desk and isn't permitted to make premium cabin bookings. She warm-transferred me after a few minutes on hold.
The next agent, who identified himself as being in London, was totally competent. He confirmed availability, took passenger names, and verified that the award space came back confirmed.

(Paid Ticket, Not My Travel Dates)
The cost per passenger for Houston – Tokyo Narita in first class is 120,000 miles and I was quoted taxes of $169.26 apiece which I think is actually $4.50 lower than it should be (also the exact amount of the US Passenger Facility Charge for Houston, so they may have just left that out).
I then placed the award on a 24 hour hold. The agent was happy to do it, warning me that since it wasn't Virgin Atlantic space they weren't guaranteeing the hold.
So prepare to be put on hold. If the agent tells you nothing is available make sure they're searching for the correct airport code. This really is very straightforward.
Getting Virgin Atlantic Miles
I had about 144,000 Virgin Atlantic miles saved up. I don't usually purposely collect Virgin Atlantic miles, since it's so easy to transfer points in front a bank program. For instance,
I had drained almost my full Citi balance already, so I moved 37,000 points from my Prestige card to Virgin Atlantic. And I moved 42,000 Membership Rewards points over to Virgin (there's a 30% transfer bonus on currently). That gave me the points needed. Both transferred happened instantly.
In my recent experience Citi transfers to Virgin Atlantic are now instantaneous (they used to take up to 2 days). You won't see the points reflected in your total on the website right away, although the transaction will show up and agents will see your full total balance. If you use Award Wallet to track your miles, they'll see your 'true' balance. The website updated my total in under an hour.
Important Rules to Know
ANA awards require roundtrip travel. You cannot book these awards online.
Virgin Atlantic awards have a $50 per passenger change fee, and a cancel/redeposit fee of $50 as well. That's low by US program standards, but there are no changes at all within 24 hours of departure (you can cancel for $50 but you won't get your miles back, just the taxes paid).