As expected, British Airways has launched a 50% off long haul economy redemption sale.
For 2 weeks the mileage cost of economy redemptions originating in London to 20 cities has been cut in half. Travel is permitted October 1 through February 28, excluding December 10 through January 10.
Here are the destinations:
A US resident could presumably book their outbound at full price (in a premium cabin even, or using a different mileage program) and a one-way return using this sale. Folks originating in the UK have it much better in terms of taking advantage of this sale.
But is this even a good deal?
Here's what October travel London – New York roundtrips price like: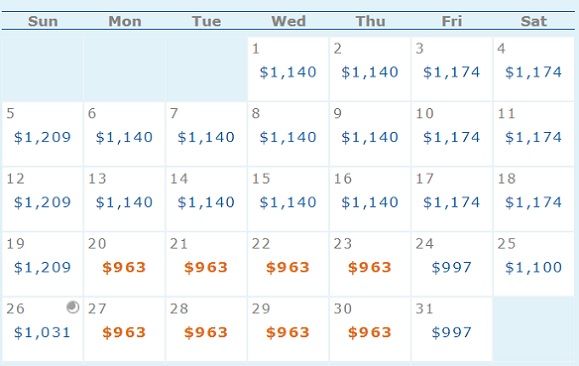 If you were actually saving that much, it would be!
But here's a sample fare, highlighting what you save vs. what you still pay for the tickets, and flagging in particular the UK passenger duty, service charge, and fuel surcharge.
On this route you're getting less than 2 cents per mile in redemption value even with the 50% off sale.
Economy redemptions are rarely a good value using British Airways Avios for travel on British Airways, or on most routes where fuel surcharges apply (and any where they're significant).
You remain constrained by award availability, cannot upgrade, and still wind up paying a significant portion of the paid fare even though you're spending miles.
---