The oneworld alliance no longer requires to through-check luggage onto partner airlines when passengers are traveling on more than one reservation.
Cathay Pacific has announced that they are not only ending through-checked luggage on separate reservations, they are going a step further and will no longer provide protection during irregular operations to passengers traveling on two different reservations.
With effect from 01 Jun 2016, all oneworld carriers have agreed that through* check-in will apply ONLY to passengers travelling on an oneworld itinerary ticketed on a single ticket or where segments are ticketed separately but in the same PNR record.

…To align with the change, disruption policy will also be revised to exclude protection for passengers holding separate tickets that is not booked under the same PNR.

Cathay Pacific Business Class
Of course it's false that 'all oneworld carriers have agreed' to anything other than not to require other oneworld carriers to through check bags — not that they will not do so and nothing about this requires aligning policies for how to take care of passengers in the event of bad weather or mechanical issues. Misleading.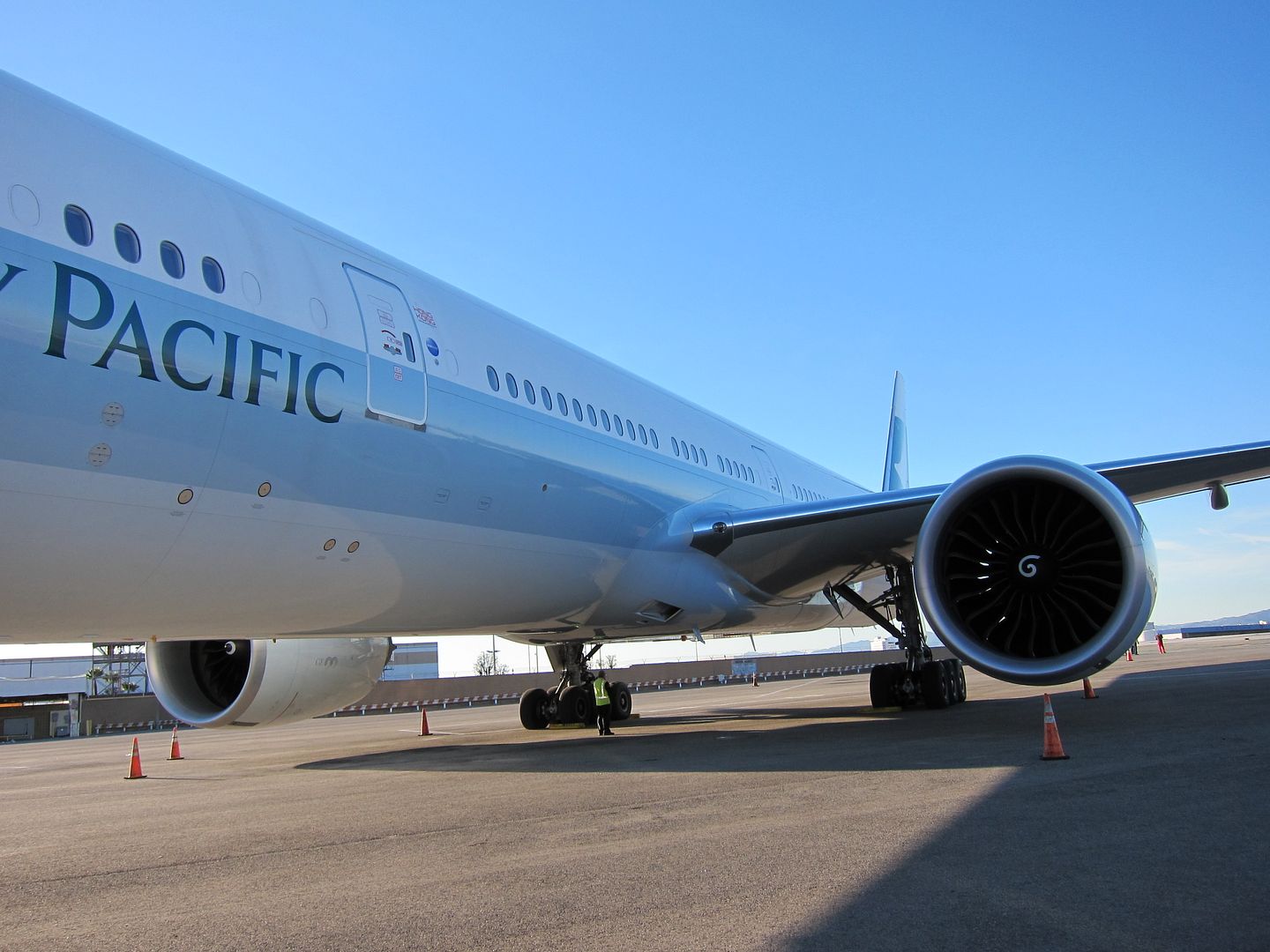 A reader tweets that they're going to be unable to through-check bags from British Airways first class to Qantas business class.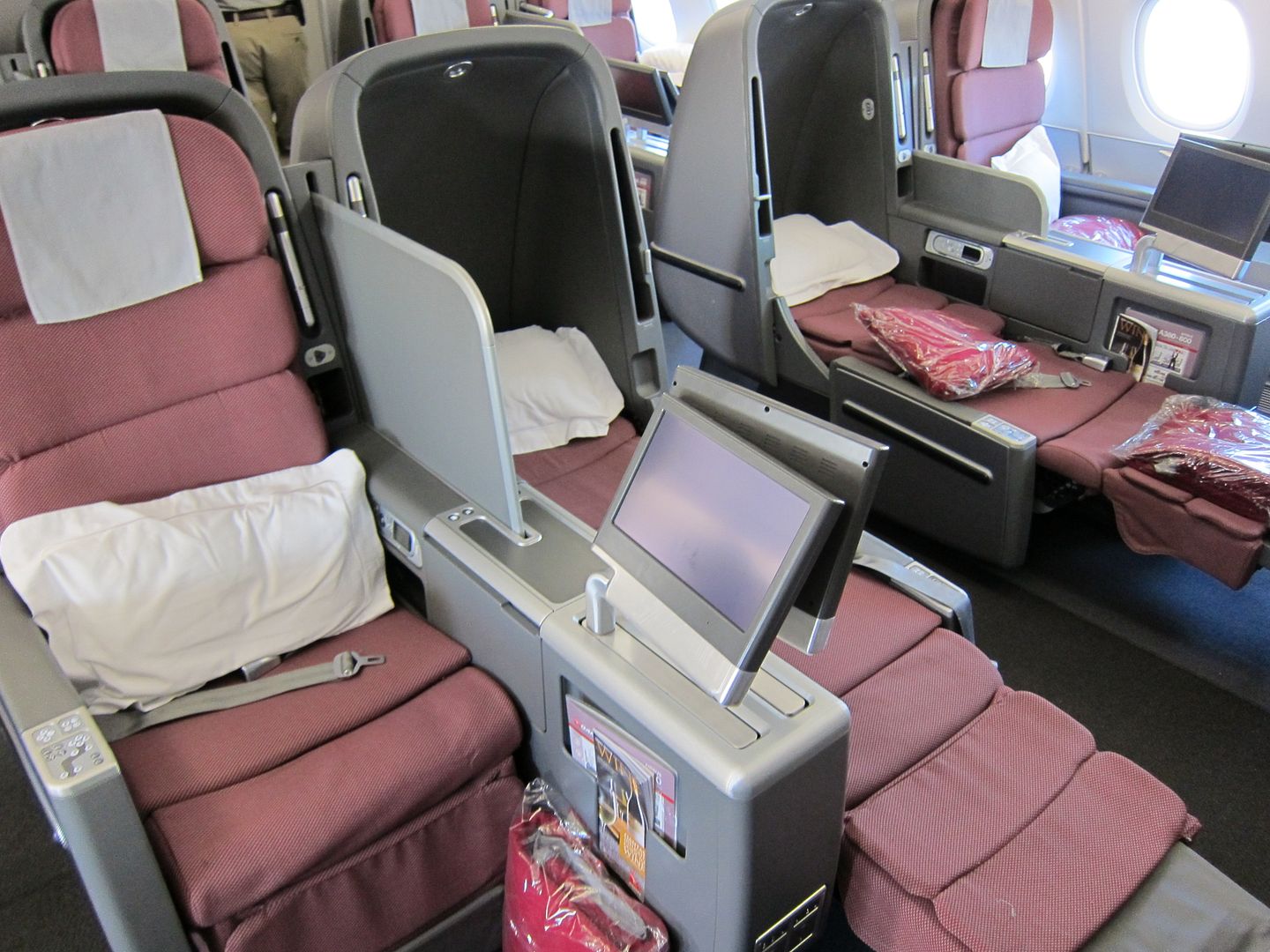 Qantas Business Class
British Airways won't even through-check bags when flying on two separate British Airways reservations.
With this change there's really no reason to buy a separate ticket from British Airways versus another airline.
British Airways is also eliminating protection when traveling on two separate reservations — even when those reservations are both with British Airways.

British Airways Business Class
As of this morning American still has a policy where they'll treat two oneworld tickets as a single ticket in the event of irregular operations. That policy is still published internally, with a last update to the document in April. How far behind will American Airlines be?
Meanwhile American says they aren't following suit at this time. Presumably Delta's and United's willingness to through-check bags onto partner airlines will create a competitive reason for American to do so as well. I hope.
I book travel on separate reservations all the time. There are several reasons to this this. For instance,
You have an award ticket, but award space wasn't available starting in your home city or all the way to your final destination. So you book an award but buy a flight segment.
You buy a ticket out of Boston for a fare sale. If the reservation started in New York you wouldn't get the great price. It's still a fabulous deal even when you buy your New York – Boston shuttle flight.
You don't know where you'll be starting your trip from! You know you're going to Asia but need a positioning flight once your plans firm.
Plans change, you're ticketed to Hong Kong but while there need a sidetrip to somewhere in Southeast Asia, and buy a ticket that connects up to your existing return flight.
Airlines forget that — especially in premium cabins, but not exclusively — they're in a hospitality business as much as a transportation business. They're providing a service that empowers their customers to meet their goals, whether it's seeing family and friends or attending an important meeting.
Get off a long haul international flight, go take a shower in the arrivals lounge before heading to a meeting. Airlines compete to provide service that bolsters productivity, and thereby attractive a revenue premium.
This move fundamentally inconveniences customers, and not in a small way. I've gone over some reasons why someone winds up with more than one reservation. But what does it mean when the airline won't through check bags?
Much more time between connections, you have to be able to wait at baggage claim (a variable length of time because most airlines aren't consistent in their ability to check bags) and then wait to re-check those bags (variable lines to do so) and then wait to re-clear security.
Hassle of dragging luggage around the airport.
For international connections it means going through immigration. Depending on the country, and the passenger's nationality, that may even mean getting a visa.
This is an incredible hassle for customers, and one that's wholly unnecessary since it's perfectly possible – easy even – for airlines to transfer bags on separate tickets. They do it every day and have done it for decades.
Ultra low cost carriers don't invest in this capability. But Cathay Pacific and British Airways aren't ultra low cost carriers, and have tried to cultivate a brand that's quite the opposite.
By making travel more difficult they may be able to squeeze some customers for more revenue. They'll also discourage travel on their airlines — and possibly even reduce trips taken at the margin as well.