A British businessman was reportedly flying to South Africa in BA first class on October 14, when "after a few drinks" he placed his phone under a flight attendant's uniform "uniform as she leaned over to serve another passenger" and took photos.
He apparently wasn't particularly sneaky about it, being noticed by the flight attendant and by other passengers in the cabin (British Airways first class also isn't especially private).

British Airways First Class, Boeing 777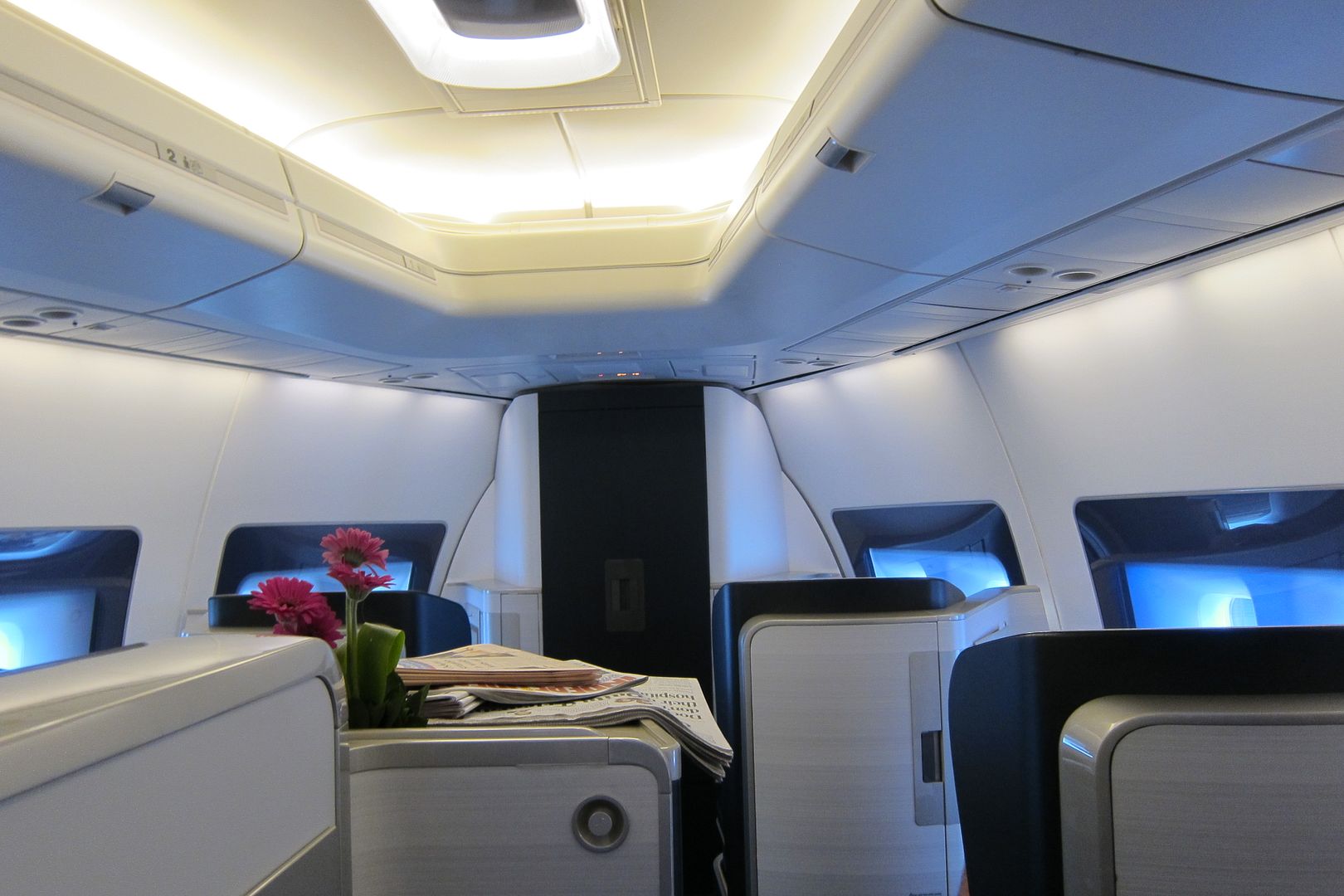 British Airways First Class, Boeing 747
The incident was reported to the captain, who radioed ahead to the ground. Police met the plane on arrival, boarded the aircraft and arrested the man at his seat.
Married father-of-two Martyn Vaughan, 61, was flying First Class from Heathrow with British Airways and was arrested when he landed in South Africa.

But sources say he was wrongly charged with common assault, which allowed Vaughan, from Northamptonshire, to take a £13 'admission if guilt' fine and walk free.
There are some inconsistencies in the report.
The man was reportedly flying British Airways flight BA57, and Airbus A380

But BA57 is a flight to Johannesburg, and BA flights A380s to Johannesburg and not Capetown

However he was reportedly arrested in Capetown.

Had he been flying to Capetown he would presumably have been onboard a Boeing 747

British Airways Boeing 747
The arresting officer "is said to have suddenly taken leave as police launched their investigation" which presumably helped the man in the outcome in his case.
He denied doing it, and claimed he didn't even have a phone onboard the flight ('wasn't me'). However fellow passengers "confirm[ed] they had seen him using a handset."
Even though he managed to pay just a £13 fine (about US$16) and was released the same day, British Airways has banned him for life just like this woman who drank, walked around the plane, and wound up strapped to her seat on a flight to Dubai. It would have been a ban with immediate effect, skipping over the Yellow Card entirely.