Lots of folks emailed me last night, and I see that One Mile at a Time has already written about it. (Although availability isn't looking as good to me as what he was seeing several hours ago.)
Here's a same search using ITA Software's Matrix to identify dates and itineraries that will price out at this fare.
I then get this calendar of available dates and fares: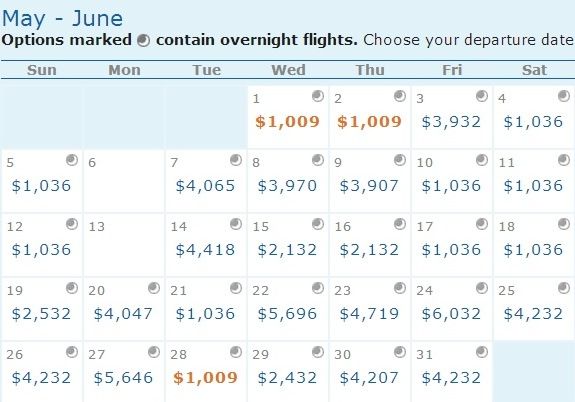 And then this is a sample of an available itinerary:
Key elements of the fare:

This is valid for travel commending on or after April 1 and must commence by June 12. Travel is permitted Monday through Thursday.
14 day advance purchase required.
2 stopovers are permitted – the first one free and the second for $125 — in Miami, New York, Chicago, Dallas, Los Angeles
It's a non-refundable business class fare with a $200 change fee.
Not a ton of dates available on my search compared to Lucky's, I don't expect this to stay available for very long.