Global Entry is fantastic. I get expedited immigration and TSA PreCheck. I've only missed getting PreCheck once since signing up for Global Entry four years ago when I was flagged for additional security screening.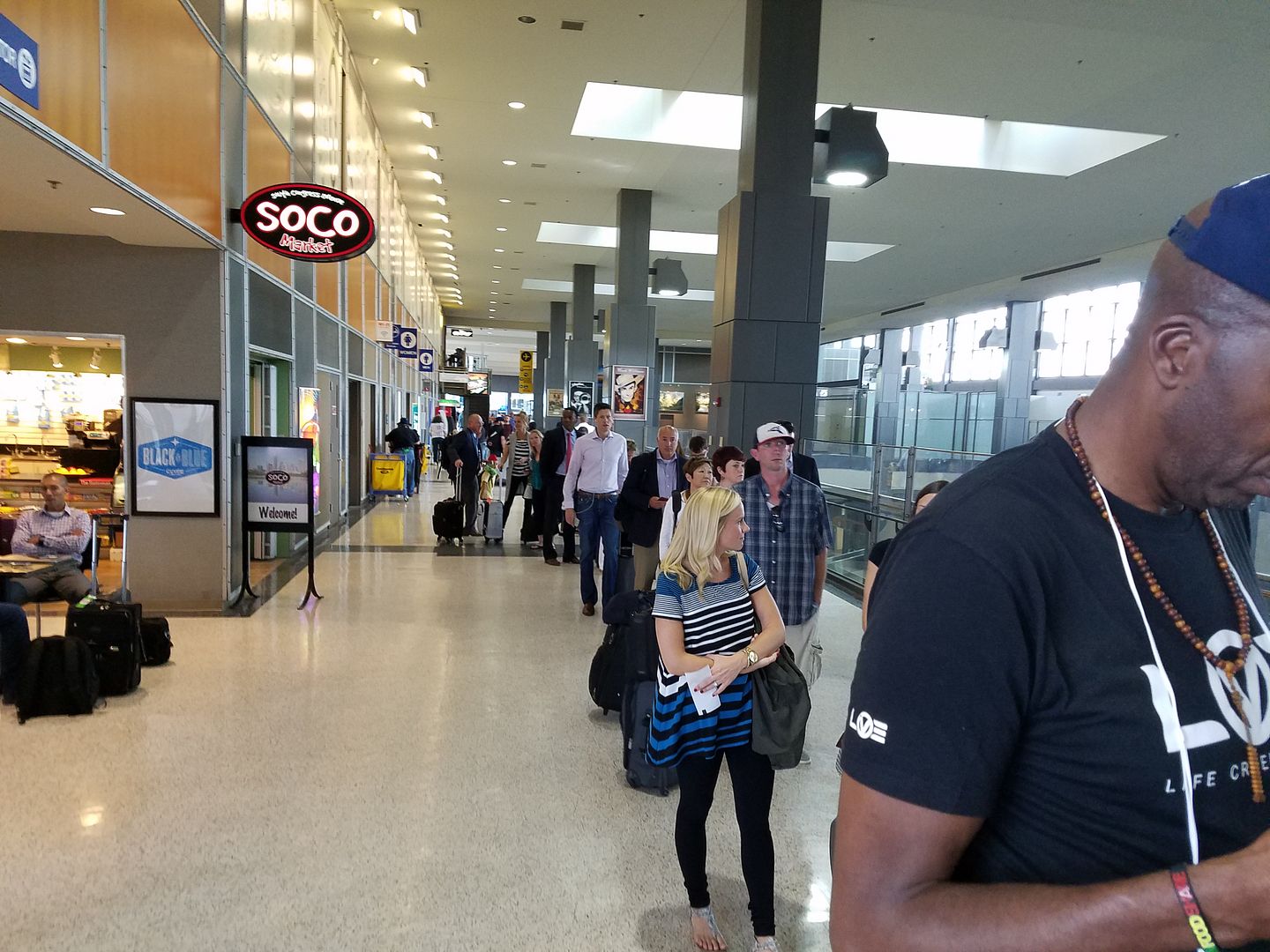 Austin PreCheck
I thought that going through the extra background check and submitting finger prints was creepy but I decided that since the government tracked my every move anyway I had nothing to lose and everything to gain. Several credit cards will even rebate the $100 application fee.
If the surveillance was inevitable I figured I might as well at least get the convenience. Now that I have it, it's hard to imagine life without it
Four programs provide expedited airport security:

Nexus is the cheapest and most comprehensive. It's expedited immigration for Canada, but gets you Global Entry and TSA PreCheck. It's $50. But credit card and other fee credits don't advertise rebating the signup cost. It takes approvals on both the US and Canadian sides and while appointments aren't super-tough to get, it can take 2-4 months to be approved.
Global Entry is expedited immigration. The fee is $100 and comes with TSA PreCheck. It's open to US citizens and permament residents, UK citizens, German citizens and Mexican nationals. UK and German citizens have pre-registration requirements through their home country.
TSA PreCheck is $85 and doesn't come with any border benefits.
Sentri is for US-Mexico land crossings, costs $122.50, and includes Global Entry (and PreCheck).

Dallas Fort-Worth PreCheck
Most US citizens want Global Entry because it includes PreCheck, for an extra $15 gets expedited immigration (of decreasing importance as immigration kiosks roll out), and it reimbursed by more premium credit cards than PreCheck. Frequent Canadian visitors should get Nexus, and it's cheaper, but the waits and dual approvals may discourage.
Here's the rub in all of this. Wait times. If you sign up for Global Entry now, you may not get it this year because there may not be any appointments when you want to go.
When you get approved for global entry you have 30 days to schedule an appointment. But your preferred enrollment center may not have any appointments — for several months. You have to pick a date in the future. But that doesn't mean you have to wait for that date. You can change your appointment date as many times as you wish.
Until now I've suggested (3) strategies:
Consider a different location. When I first signed up for Global Entry I figured I'd do my registration in DC, but I wanted my appointment faster. There were available appointments at New York JFK so I made an appointment there when I could conveniently pass through the airport.
Keep checking for available appointments. People make appointments and cancel them especially close in. The system updates in close to real time. Refresh the appointment times page and you may see dates open up.
Just go in. Several readers have had success signing up for an appointment in the future, and as long as they were signed up for an appointment at some time, somewhere, they could show up at any enrollment center. If the enrollment center wasn't busy they could get their interview done on a walk-in basis. There is no guarantee this will work. They don't have to take you, it may be dependent on who is there that day and their mood. Often appointments take much less time than scheduled and employees sit around, if they're bored they'll take you.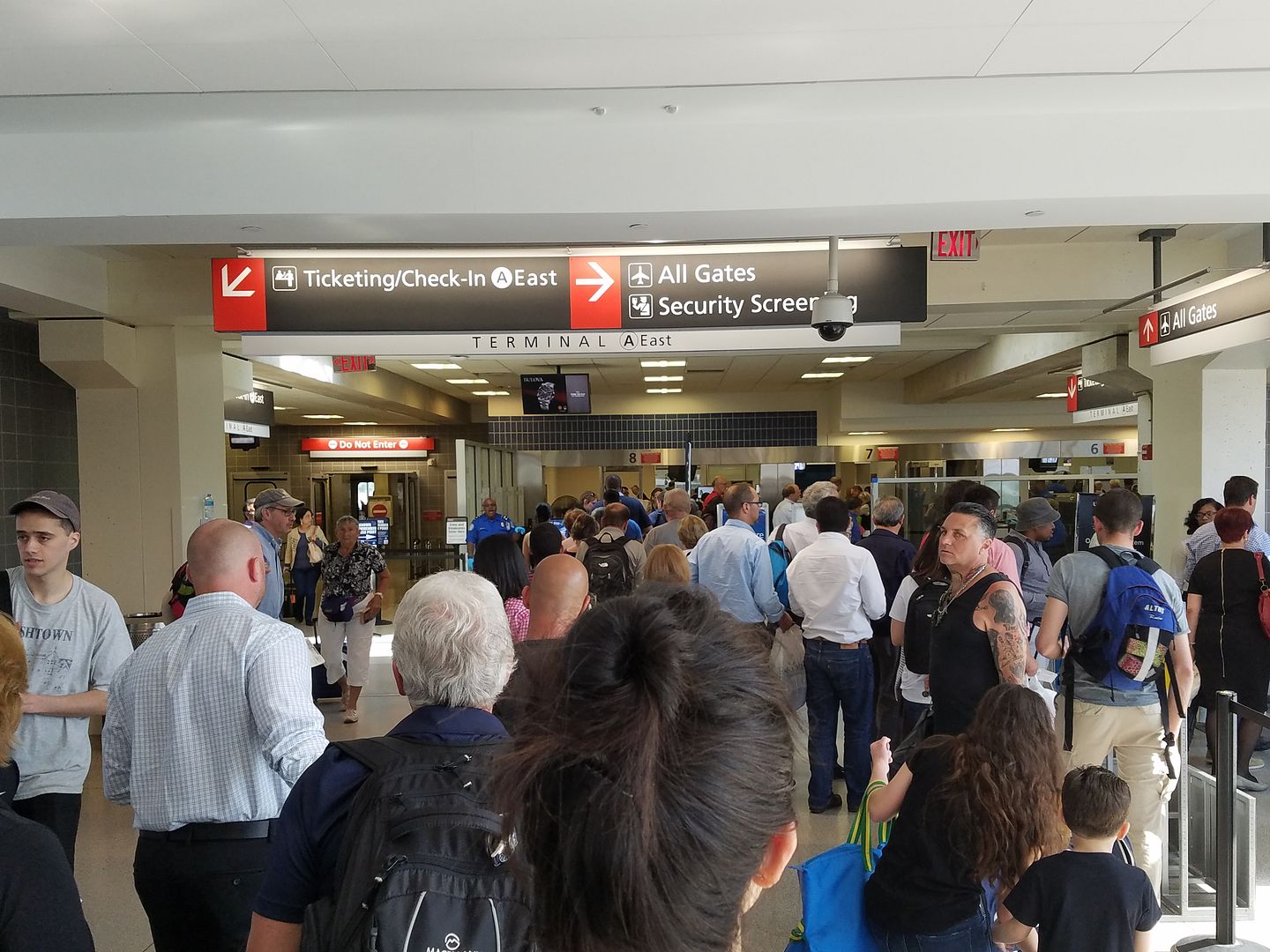 Philadelphia PreCheck
Now there's a new way. You can complete your Global Entry interview by walking up on your way back into the country. This is currently available at both Houston airports, Austin, and Vancouver and will be coming to San Francisco shortly and additional airports this summer as well.

Copyright: prestonia / 123RF Stock Photo
josua posted the text of the email he received.
Subject: Why Wait? Interview for Global Entry When You Arrive.

Dear Global Entry Applicant,

Starting today, you have the unique opportunity to interview for Global Entry when you return from your next international trip at Houston, Hobby, Austin, San Francisco, and Vancouver.

What is Enrollment on Arrival? With Enrollment on Arrival, Global Entry applicants who are conditionally approved can complete their interviews, the last step of the Global Entry process, while they are clearing through United States Customs and Border Protection or Preclearance. This options is now available at George Bush Intercontinental Airport (IAH) in Houston, Vancouver International Airport (YVR), William P. Hobby Airport (HOU), or Austin-Bergstrom International Airport (AUS). The program will expand to additional airports this summer, to include San Francisco International Airport.

What do I do when I land in the international terminal? Follow the signage directing you to CBP officers who can complete your Global Entry interview during your admissibility inspection. You won't need any additional documents other than the requisite documents for international travel (e.g., your passport). After completing the process, you will be directed to a short feedback survey to help us improve this new opportunity for Global Entry applicants to Enroll on Arrival from an international trip. If you have a connecting flight, keep in mind that the Enroll on Arrival interview will take a few minutes longer than the typical CBP processing.

If you would like to save time and effort, then join thousands of other Global Entry applicants who are conditionally approved and participate in Enrollment on Arrival.