In 2015 Cathay Pacific made its elite status program more revenue-based. The changes hurt their bottom line and were rolled back after two years.
Now effective June 22 they're making changes to mileage earning and redemption. This matters to folks in the U.S. because Asia Miles is a oneworld frequent flyer program (earn and redeem on American, British Airways, Japan Airlines, etc.) and because it's a points transfer partner of American Express Membership Rewards and Citi ThankYou Rewards.
To me the most important takeaway is that roundtrip premium cabin long haul awards are getting more expensive.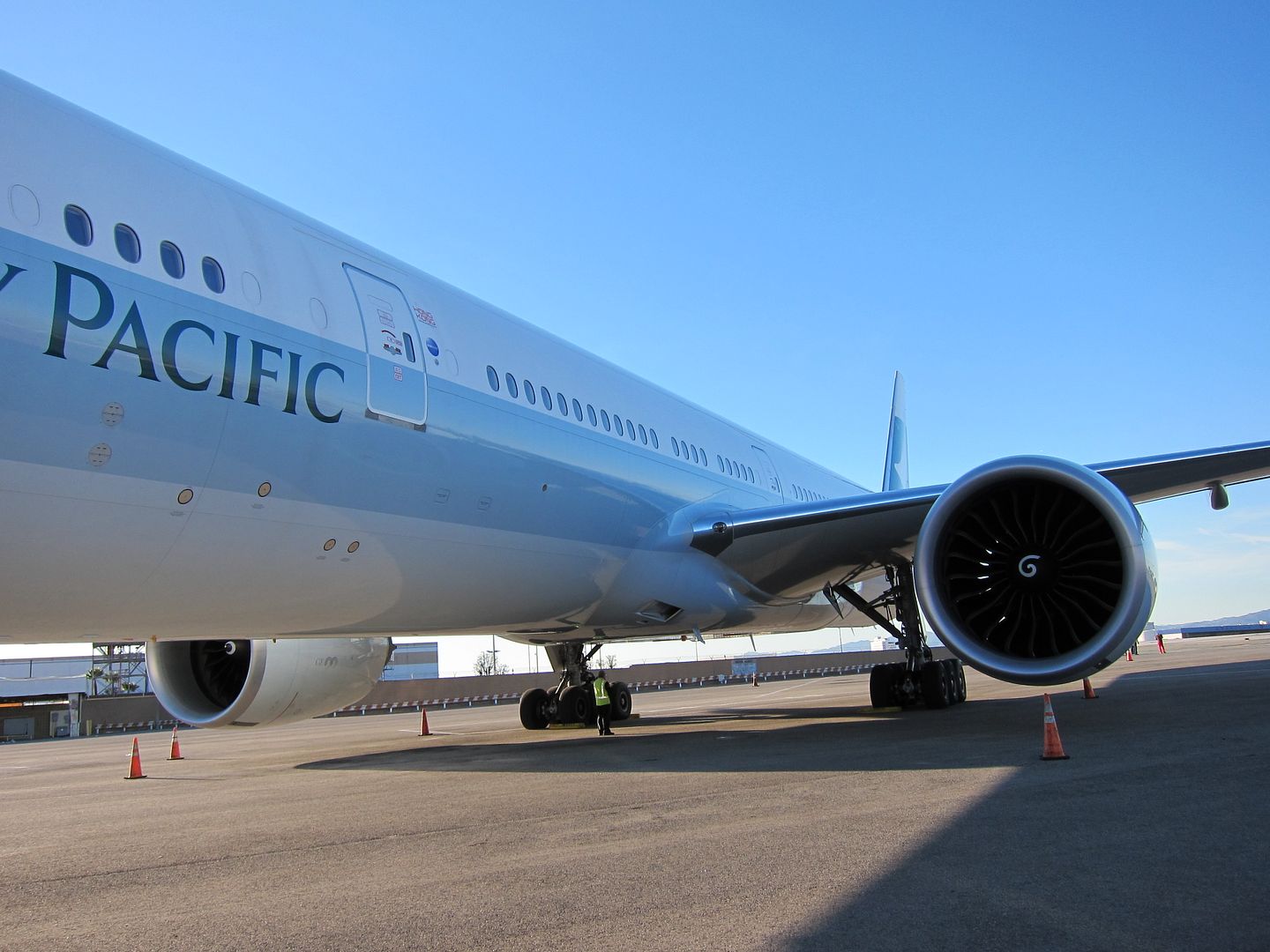 Mileage-Earning Goes 'Zone Based'
Currently Asia Miles awards points based on mileage flown and fare class. They're changing to zone and fare class. What that means is that all ultra long haul flights earn the same miles in the same fare class. Chicago – Hong Kong will earn the same as Chicago – New York. They say 80% of flights will earn more miles.
Interestingly this change is for Cathay Pacific and Cathay Dragon flights only. Partner flights credited to Asia Miles still earn based on distance and fare class.
Cathay Pacific still doesn't offer elite status bonuses for flights.
All Cathay Pacific Awards Will Price One Way
Currently Asia Miles has different prices for one way and roundtrip awards. That is going to change, there will be one way pricing only. And they're reducing the number of distance zones from seven down to six.
What this amounts to in some cases is a devaluation by eliminating the current roundtrip discount, although some short haul flights get much less expensive because of the compression in the number of award zones. Coach flights stay the same or go down in price. Long haul premium cabin awards get more expensive. That's consistent with the worldwide trend and hurts the most.
That's the saver award chart. Cathay will have a three-tiered award chart. More expensive "choice" and "tailored" awards will be available for redemption 360 days out, while saver can be booked 353 days in advance of travel. And the most expensive 'tailored' awards get free coach seat assignments. Tier 2 'choice' awards cost about 50% more than saver awards.
oenworld awards get more expensive as well. That's the distance-based chart for flying two oneworld carriers not counting Cathay Pacific itself.
More Award Availability
Cathay says they're 'increasing the number of award seats 20%'. Higher award prices should fund greater availability, but there won't be any transparency in this and there's no guarantee this expanded availability will last. This is something airlines frequently say when devaluing their miles.
British Airways 'guaranteed' for a period of time that each flight would get a couple of business class award seats and four coach seats when schedules load. United in 2006 said every flight would have award space. Notably when American devalued they made no such promise.
Overall Changes
This is a devaluation but overall not a huge devaluation. Members get just one month advance notice, so may have been saving miles for a special trip for a long time but have the goal posts moved. It's Lucy, Charlie Brown and the football.
I don't ever want to spend more miles for awards but the cost of 'extra availability' (but not close to last seat availability) is a modest premium compared to what US airlines generally offer.