Cathay Pacific offers inflight internet on its Airbus A350s, but will finally introduce wifi to its Boeing 777s and A330s using Gogo's high speed 2Ku service. Rollout will begin mid-2018 and is expected to be complete in 2020.

Cathay Pacific Boeing 777-300ER
This is great news for customers. Two weeks ago I flew Korean Air to Southeast Asia with no internet. Flying midweek during the business day with no internet is tough. I land to a deluge of messages, news, and requests and I'm immediately behind by hours. Being able to catch up a couple of times inflight keeps me on track and lets me go to sleep in the evening right away and better adjust to time, reduces stress and makes me more productive.
I flew Cathay Pacific a week and a half ago Singapore to Hong Kong to Boston without internet, though fortunately travel began on Friday evening (Eastern time) and extended into Saturday. The need to be instantly online is less pressing, though I still would have preferred access.
Gogo's 2Ku satellite service allows gate-to-gate connectivity and may be five to fifteen times faster than the air-to-ground Gogo service you're probably used to, that's most prevalent still in the U.S. About 10 days ago I was fortunate to fly the first American Airlines plane with 2Ku internet. Bandwidth seemed throttled compared to what the service is capable of, but it's still much better than the old installations I'm used to on the rest of their fleet.
Up in Gogo's test plane I've had no problem getting really fast download speeds even as a couple dozen other people were streaming with multiple devices simultaneously (taxing the system significantly more than passengers on an average flight).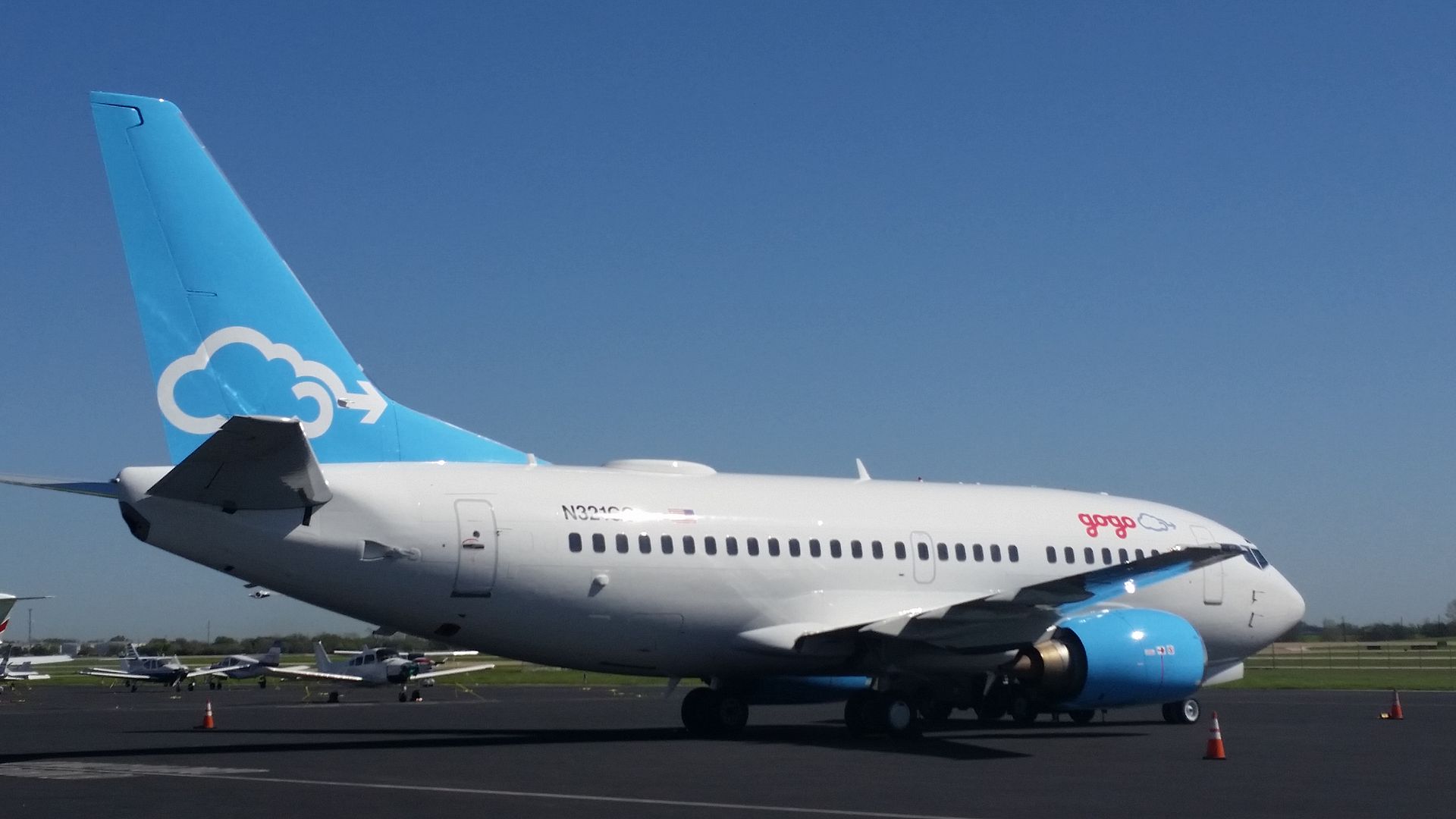 Gogo Boeing 737 'Jimmy Ray'
This gives Gogo an order pipeline for 2Ku of more than 2000 aircraft.