According to G-CIVC, Cathay Pacific is making two improvements to its first class service.
They'll be rotating vintage champagnes in first class each month throughout the whole route network. This month will be 2004 Krug.
They're bringing back an amuse bouche for a three month trial on Hong Kong to Chicago, Boston, and New York JFK flights
Cathay has served Krug in first class for years. But like Singapore, Emirates, and some other premium carriers they've been testing even higher end champagnes for first class. The biggest issue isn't even cost as much as sourcing. They need to be able to get batches of the product in large enough quantities for their flights.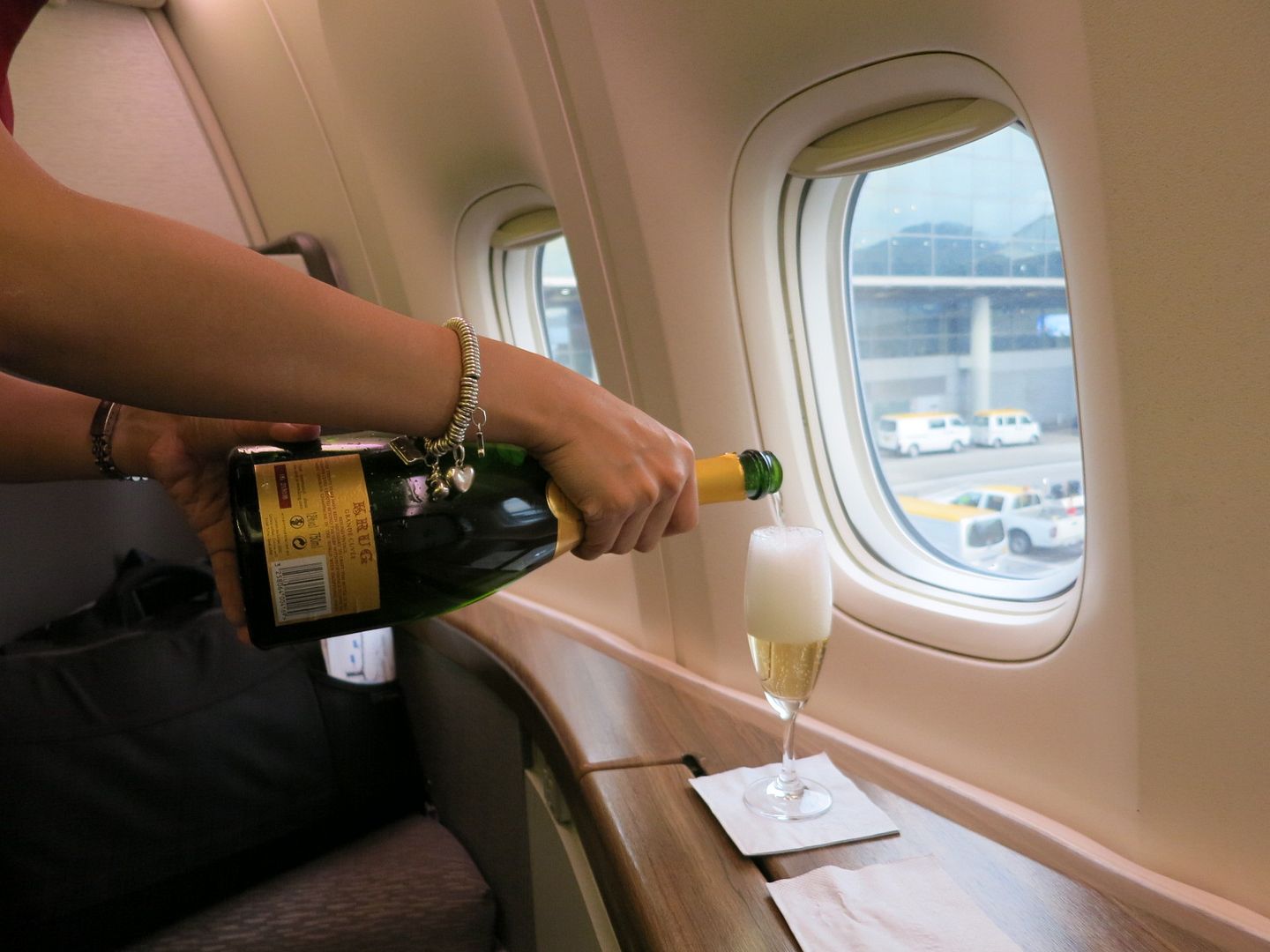 Cathay Pacific introduced a predeparture amuse bouche in first class in February 2014. It lasted three years, cut amidst financial losses at the airline.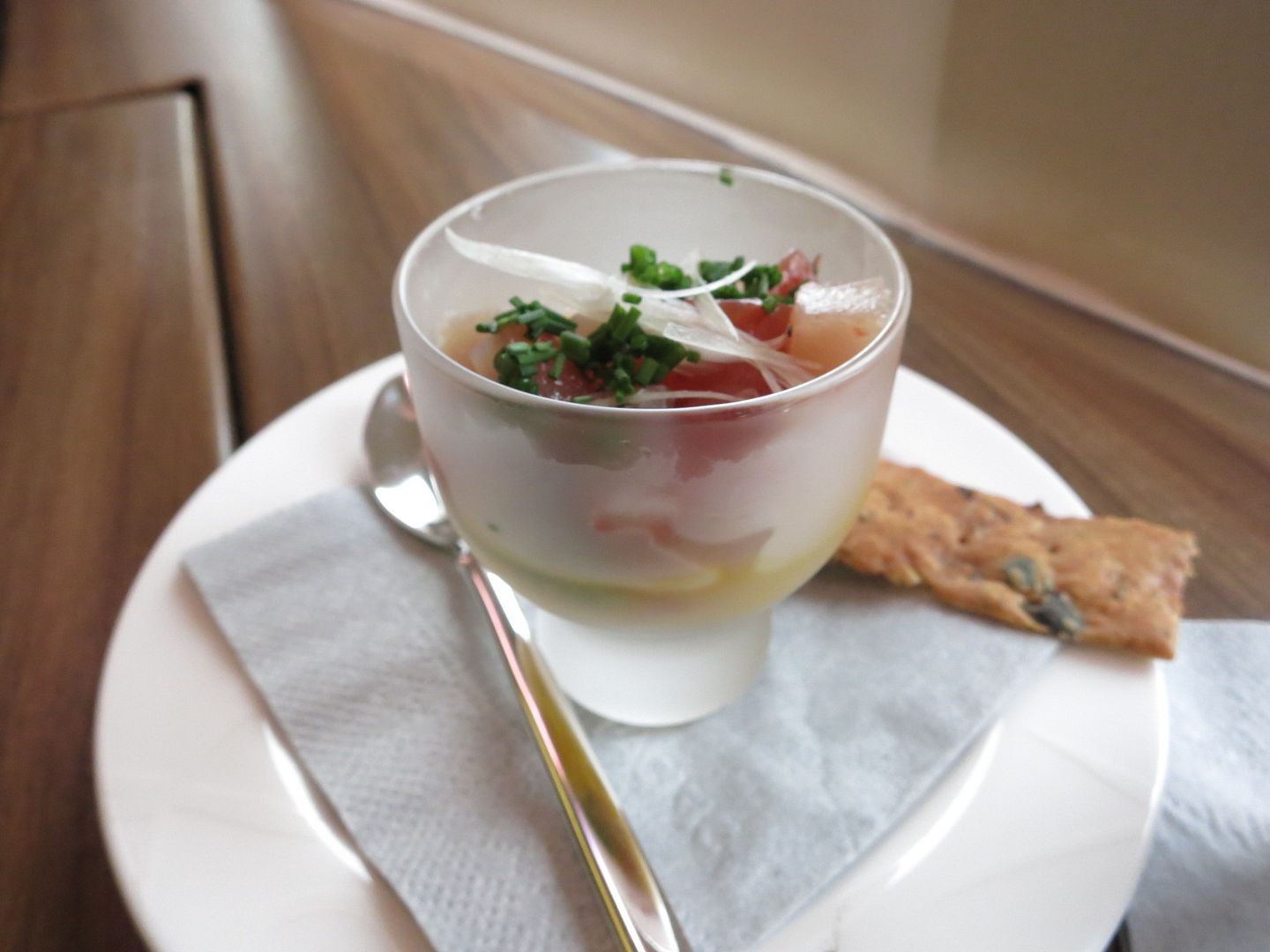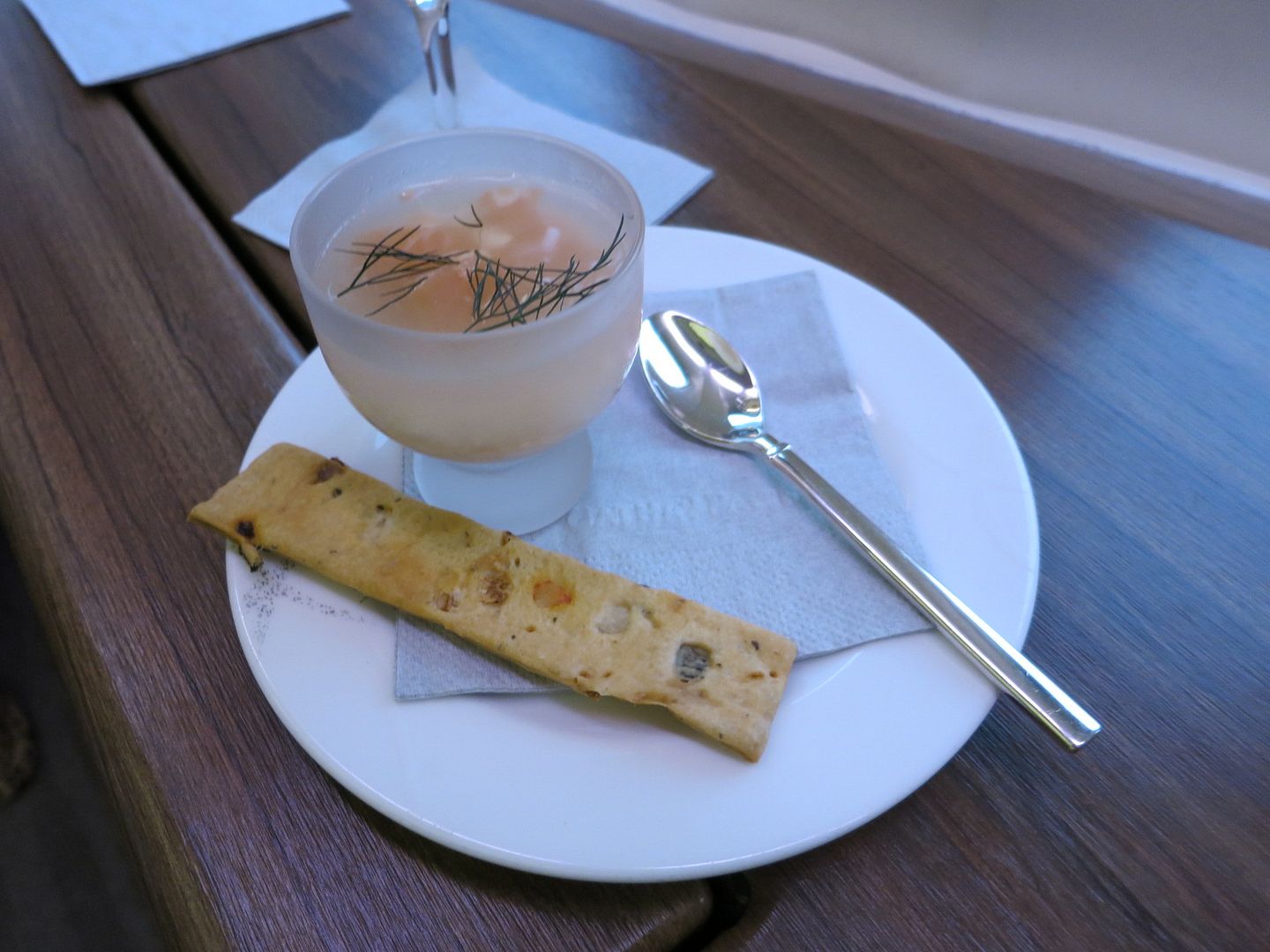 Though the first class service remains largely the same it's also consistently excellent.
Cathay expects to offer a new first class seat when they take delivery of Boeing 777-9s potentially in 2021. As of March they hadn't selected a supplier for the seats or firmed a decision on whether they would offer enclosed suites.
I consider the current seat to be excellent, it is private and more spacious than what many carriers who offer doors provide. Seating is 1-1-1 rather than the denser 1-2-1 standard. And I've long found the current seat to offer some of the best sleep in the sky. The width helps in this regard.