Four Delta agents in Seattle were fired and were told it's because they were giving out upgrades.
According to the lawsuit, the women were informed they "were suspended and ultimately terminated for allegedly offering unauthorized upgrades." However, the women say it's a standard practice among agents and claim they were the only ones fired.

"Offering free upgrades, especially on an oversold flight, is a common practice, but suddenly, it became a reason to be terminated, just for us, for Korean women," Kim said.

"Other agents do it, on a daily basis," Song said.
When flights are oversold in coach but have empty seats in business class, airlines pick out passengers to give 'operational upgrades' to. Some airlines will ;prioritize this based on elite status, but that's not always the case.
And the most important thing is generally getting the flight out on time. Agents won't always come onboard to find a passenger to move them up. They may just pick out whomever is convenient. That's where the old 'dress nicely' canard comes in. Agents do have a certain amount of discretion under very limited circumstances to get as many passengers onto the plane as possible and to do it without delaying the flight.
Four years ago I wrote a primer on scoring these free operational upgrades. These are the upgrades that the ex-Delta employees are claiming were the pretense for their dismissals.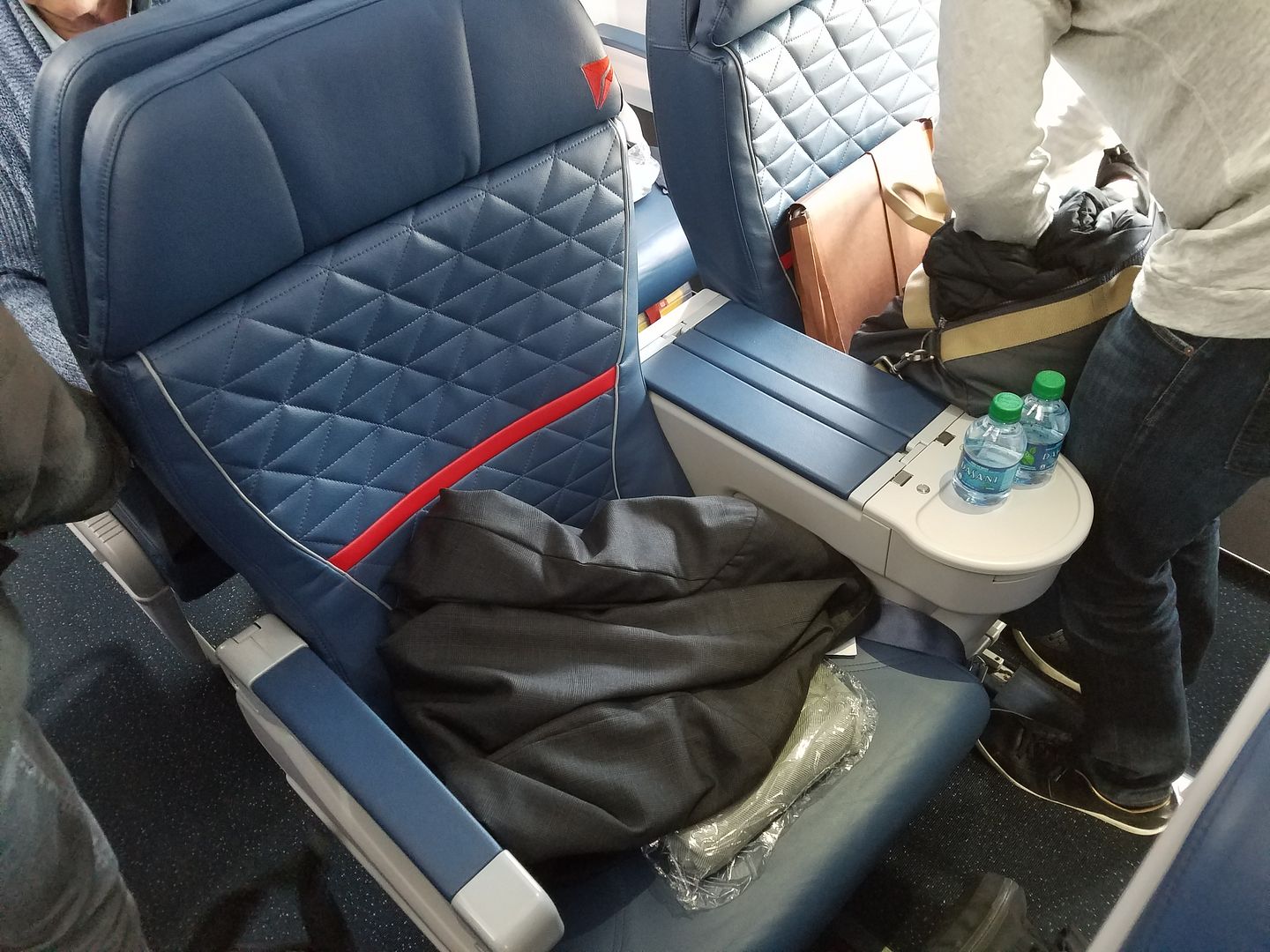 The women are suing, claiming that:

They were hired for their Korean language skills, but told not to speak Korean unless necessary while other foreign language-able agents werent' given that instruction. Reportedly other agents complained about them speaking the language to each other.

They were being retaliated against for reporting sexual harassment, daily touching at the gate.

The women were reportedly harassed multiple times by the same person while on the job. Yi told KIRO 7 she tried to "avoid touching" from the harasser "so when he came to the gate, I just moved out of sight. I didn't want to deal with him touching, whispering."

"It was a daily thing," Park said. She and Kim both reported the employee's inappropriate behavior to their supervisor, but they say nothing was ever done.
Delta stands by their story and suggests is wasn't really operational upgrades that led to the terminations,
Delta does not tolerate workplace discrimination or harassment of any kind. Such behavior runs counter to our core values of diversity and inclusion and our mission of connecting the world.

We take allegations of workplace harassment and discrimination very seriously and our investigations into allegations made by these former employees were found to be without merit. These former employees were unfortunately but appropriately terminated because the company determined they violated ticketing and fare rules. Delta is confident that these claims will ultimately be determined to be without merit.