TravelZork shares with me the wine menu from his Delta business class Boston – London Heathrow flight last week. Delta impresses me in business class with some of their wines.
First of all Charles Heidsieck is a very good champagne for business class, something that Singapore serves.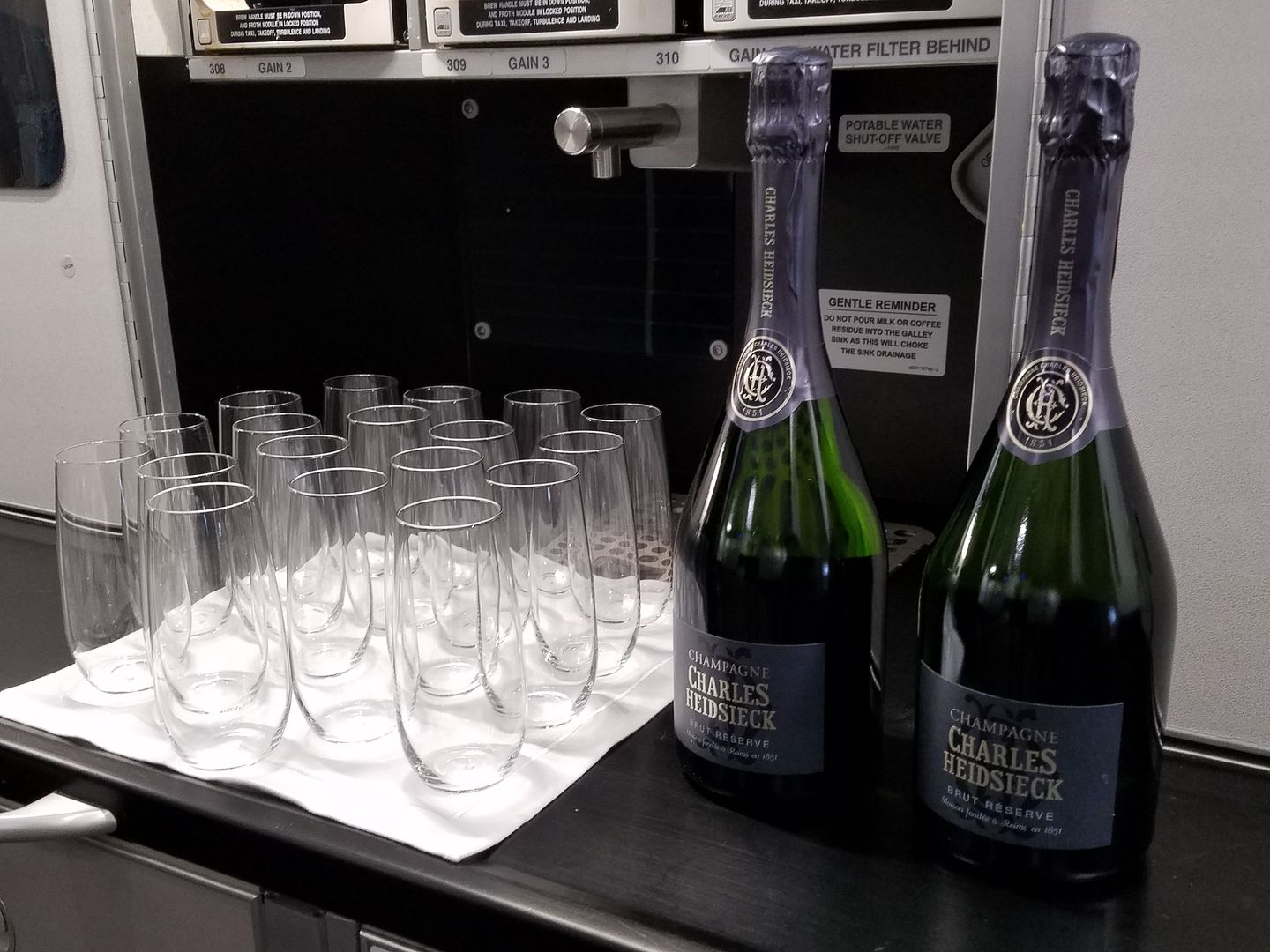 Singapore Airlines Business Class Predeparture Champagne
And second I commend them for offering a sauternes, even if a fairly undistinguished one. The Château Clarke on this menu could be decent in a few years probably not drinkable yet.
But here's what was really striking. Off menu they were serving Andre as their predeparture champagne.
And while some would argue that Andre is better than Korbel and Cooks, this is sparkling wine they sell at Walmart that you can buy for $4.
Many airlines refuse to open 'the good stuff' on the ground because they have to pay tax on what they open in a jurisdiction. They'll save the expensive bottles, usually in first class, for the air where serving it is tax free. Delta of course doesn't have a first class.
Perhaps Delta would let you spend miles for better champagne in the club and bring it onboard to drink. Just make sure to give it to the flight attendant to pour and don't do it yourself.
I reached out to Delta and fortunately they told me that the Andre was a mis-cater, "The pre-departure wine that should have been served is Mito Brut, which is an Italian Sparkling wine." Still nothing close to the Heidsieck but not Andre!