Last night's Delta's IT systems melted down, flights couldn't get necessary information to take off, and ultimately there were significant delays and cancellations.
When that happens:
Aircraft are out of position. Morning flights the next day cancel or delay significantly when planes aren't where it's supposed to be.
Crew need to get rest. When flights take off and land late, crew often able to turn around right away and depart when originally scheduled, flights get delayed while crews take their required minimum rest.
Delta reports 170 flights cancelled yesterday but of course the vast majority of late evening flights delayed for hours. They report 110 cancellations already today with more to come.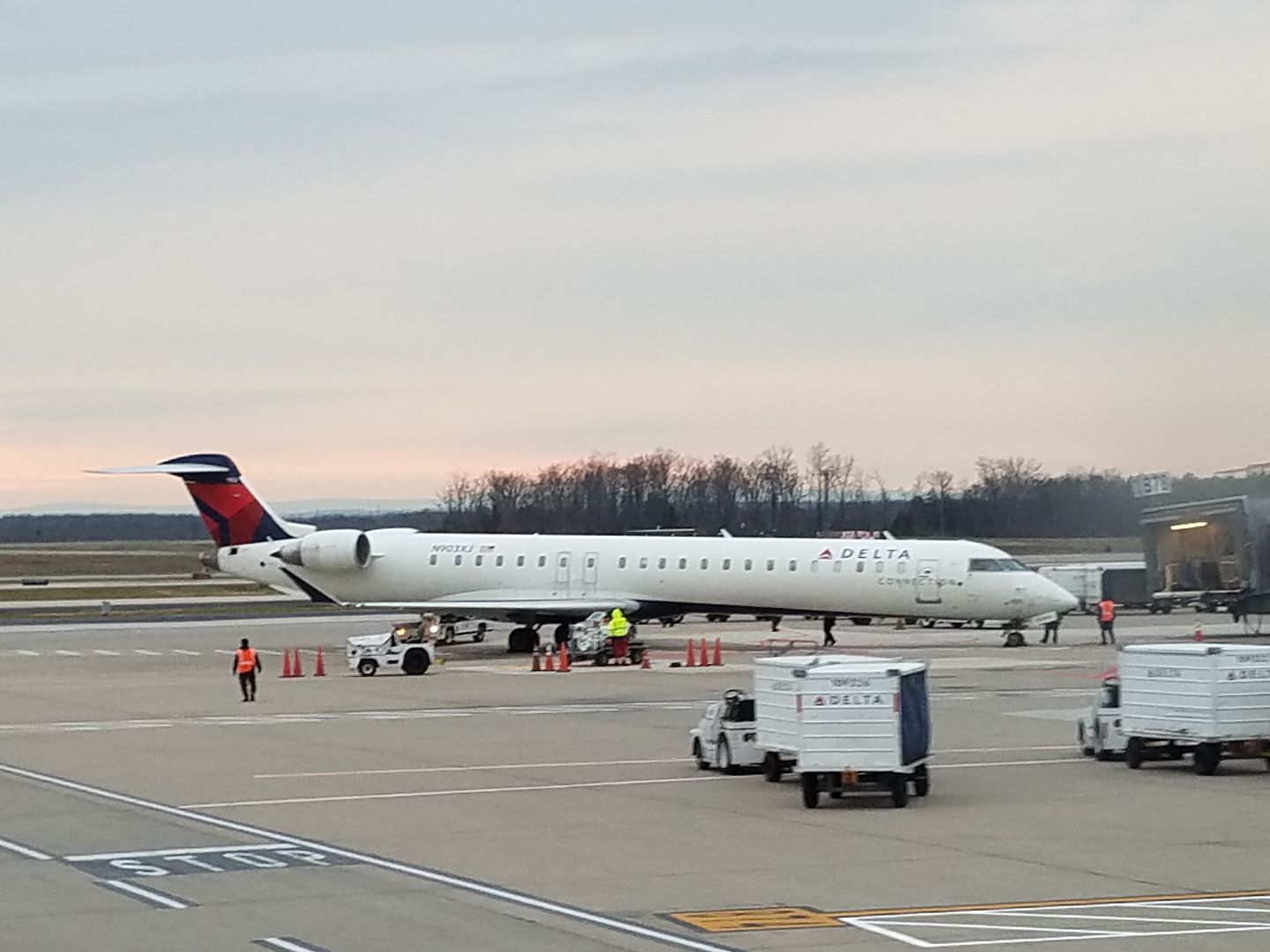 Delta's IT melted down six months ago. Last night's problems came exactly one week after United's IT systems crashed and caused a domestic grounding. American and Southwest have experienced similar issues as well. Legacy systems, some dating back 50 years, need significant upgrade and security investment. IT is hard, but the frequency with which this happens suggests it's not getting the priority it should.
Today's flying on Delta is going to be messy. This is exacerbated by Delta's hubris: they can't put stranded passengers on American Airlines (the world's largest airline!) because they decided that:
They're so reliable they didn't need the interline relationship

American should have to pay them more than industry standard rates if they want to keep it

So interlining between the two carriers ended.
Delta's CEO apologized but put zero substance behind it.
"I want to apologize to all of our customers who have been impacted by this frustrating situation," said CEO Ed Bastian. "This type of disruption is not acceptable to the Delta family, which prides itself on reliability and customer service. I also want to thank our employees who are working tirelessly to accommodate our customers."
If you don't want to travel today and deal with Delta's operational mess, the airline has a travel waiver in place but it's exceptionally stingy.
Unless your flight cancels or winds up significantly delayed (in which case you'll be entitled to a refund) your only option is to reschedule your trip and travel by Friday.
Heading to the airport, given the risk of delays that's the fault of Delta's own IT is something that if you can avoid you'd sort of want to. Maybe you'd just bag your business trip this week and push it off to next. But Delta won't allow that. Cancelling today, flying out tomorrow, doesn't give you the same business trip you'd have had without Delta's problems.
Business travelers starting their week on a Monday can't just start on Thursday or Friday. Meetings need to be rescheduled, and even leaving on Tuesday means losing of day of their week. A reasonable waiver would give them a do-over next week or the following. Delta should allow a more generous rebooking window and their failure to do so is an insult to the customers they're inconveniencing.
This would give Delta extra seats needed to get stranded passengers from last night's outage to their destinations more quickly. As it stands there's little slack in a system running at over 80% capacity already.
Anyone whose flights were delayed today should consult the benefits of the credit card used to purchase their tickets.
Most premium cards and certainly most rewards cards offer coverage

This will usually give you up to $500 towards the cost of hotel, meals, and related expenses you incur as a result of a flight delay

Most cards require you to pay the full cost of a ticket on a card to qualify for coverage. Some (like Citi Prestige and Chase Sapphire Preferred) only require partial payment — which means award tickets are covered, albeit only up to the amount charged.

The length of delay required will vary as well, from a 4 hour delay to an overnight delay or a 12 hour delay.