The Department of Transportation announced a proposed rule today to require airlines to disclose to consumers in advance if their flight will permit passengers to make voice calls using wireless devices.
This is a strange regulation to open comment on for a number of reasons.
Inflight voice calls remain illegal in the U.S.
Airlines that allow voice calls don't hide the fact, they advertise it because they make money on it.
The rule is opening for public comment. It may be years before it could go final. Regardless, the process will be administered by presumptive Secretary of Transportation Elaine Chao who isn't known to be friendly to industry regulation.

Copyright: creatista / 123RF Stock Photo
The U.S. Department of Transportation proposes disclosure rules for something that does not even exist today in the U.S. However, they believe it could exist in the future. Therefore:
when it becomes possible

if airlines permitted it

and they failed to provide advance notice

then and only then there would be, in the opinion of current DOT leadership, an 'unfair and deceptive practice'.
There are many important issues in aviation, involving safety and efficiency. However the Department of Transportation believes that just like smoking impinged on passenger comfort and was within their statuatory rulemaking authority under 49 U.S.C. § 41702 to broadly regulate the 'safe and adequete' provision of air transportation, voice calls could be a similar hardship making air travel 'inadequate'.
There's an old joke that one anecdote makes a regulation, and two anecdotes makes a law. Here we don't even have the first anecdote.
The DOT wants to require any future airline offering inflight voice calling to have to disclose that with search results ("the first time that flight is offered or identified to a consumer").
Trigger warning:

The Department believes that consumers would be unfairly surprised and harmed if they learned only after the purchase of a ticket (or, worse, after boarding the aircraft) that the carrier permits voice calls on its flights. If voice calls are allowed on a flight, the DOT proposal requires disclosure the first time that flight is offered or identified to a consumer. No disclosure is required if the flight does not allow voice calls.
They also see this as another opportunity to the public's 2 Minutes Hate on inflight cell phone use, just like when they opened their Notice of Proposed Rulemaking in February 2014.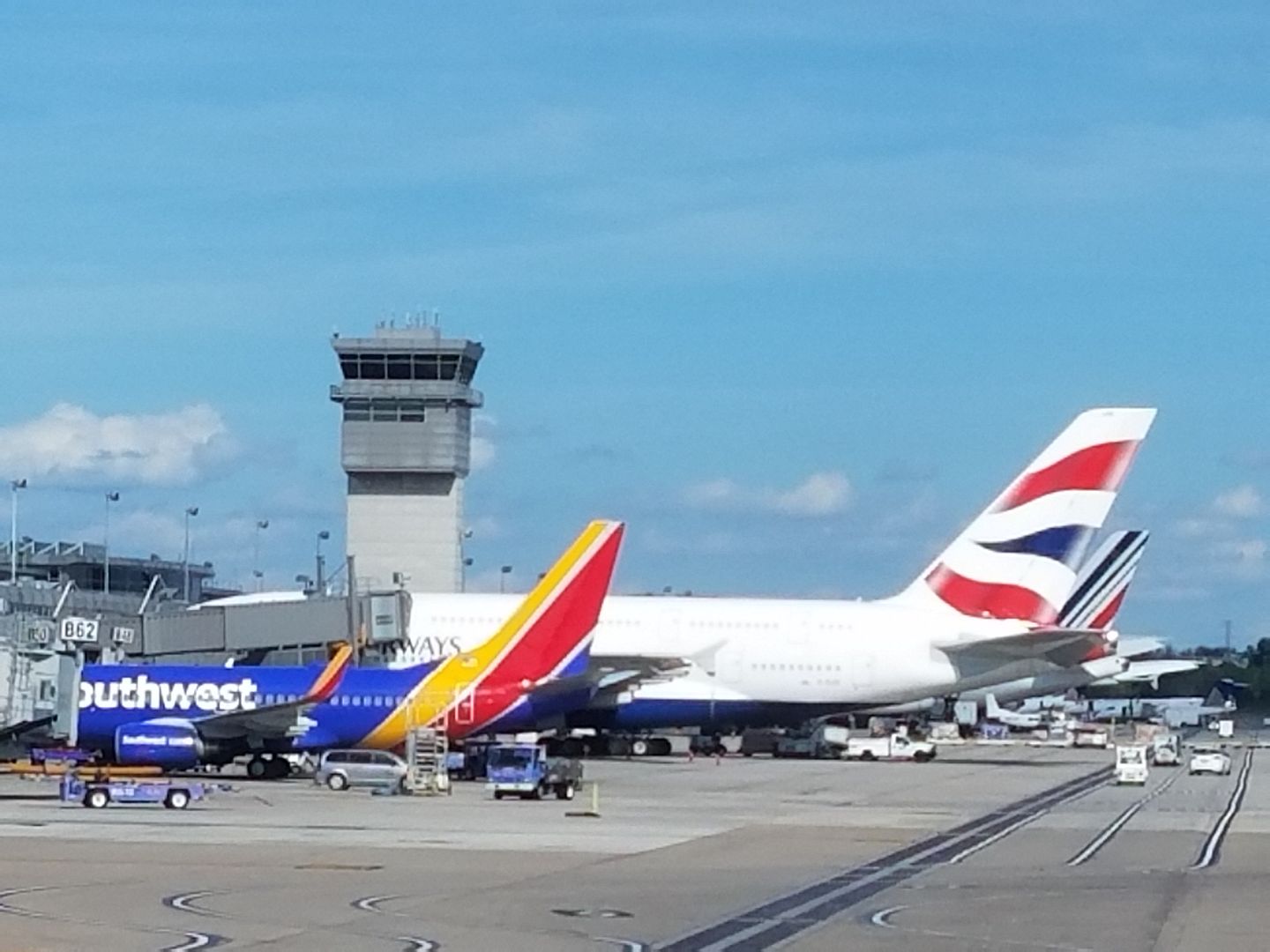 Consumers overwhelmingly say they don't like cell phone use on planes. Most have never experienced it. And wouldn't necessarily choose a less convenient airline, or a more expensive airline to avoid it.
In fact, there are 5 things most people don't consider.
Cell phone use is allowed throughout much of the world, uptake is limited, and calls are short. Fights do not break out.

Aeromobile is a company that enables cell phones to work clearly on planes, for a fee. Clients of Aeromobile have included Swiss, airberlin, Air Seychelles, Air Serbia, Alitalia, EVA Air, Qatar, Lufthansa, Aer Lingus, Etihad, Virgin Atlantic, SAS, and Emirates.

Amtrak allows cell phones in a confined space, too, and it's not awful (though conversations around us can sometimes be amusing, and sometimes eye roll-inducing). They also have quiet cars.
Planes had seatback phones for years. They weren't often used because they were expensive. So presumably the fear in letting passengers use their cell phones is that it was ok when it wasn't practical to use, but not when it's cheap. It's unclear that it would actually be cheap, it's sold as a premium service throughout the world now.
Planes aren't peaceful spaces to begin with. Engines make noise. Babies cry. Passengers talk to each other now. I can't tell you how many times folks have told me their life story… sometimes after they've thrown back one too many. Even when I'm wearing noise cancelling headphones. Cell phone calls aren't worse than that, and I'd often prefer my seatmate talk into their phone than talk to me.
Calls can be important. Last year a woman might have been able to stop a suicide if she could have used her phone inflight. There are painful tragedies, and special moments repeating themselves across the country every day. How many business travelers would love to say good night to a young child they rarely see during the week? What would that extra connectedness to a parent mean to that child?

Not every call is important, but some are. To the extent this isn't free you'd likely see this used for the more important calls — the ones that are worth the money. And the important calls have to count for something.

Union Station, Washington DC
Unlike Amtrak, we have several major US airlines. Consumers frequently complain that they're all the same and don't do enough to compete with each other. This is an opportunity for them to offer product differentiation. Many airlines wouldn't allow calls. Delta is on record saying they won't permit inflight cell phone use even if legal. Consumers who prefer that policy can choose Delta, and those who don't mind or want to use their phones might book away from Delta. That's the way it's supposed to work.
And, because freedom.