United's Newark, Washington Dulles, and Houston flights to Hawaii have offered flat business class seats, and have not been eligible for complimentary elite upgrades.

Maui
Chicago and Denver flights are going to fall under this rule as well. Via Flyertalk,
As of December 8, 2016: All Chicago (ORD) and Denver (DEN) Hawaii flights departing on or after March 1st, 2017 will no longer be eligible for Complimentary Premier Upgrades or Instant upgrades. West coast routes between Hawaii and Los Angeles (LAX) or San Francisco (SFO) will continue to eligible for both Complimentary Premier Upgrades and Instant Upgrades.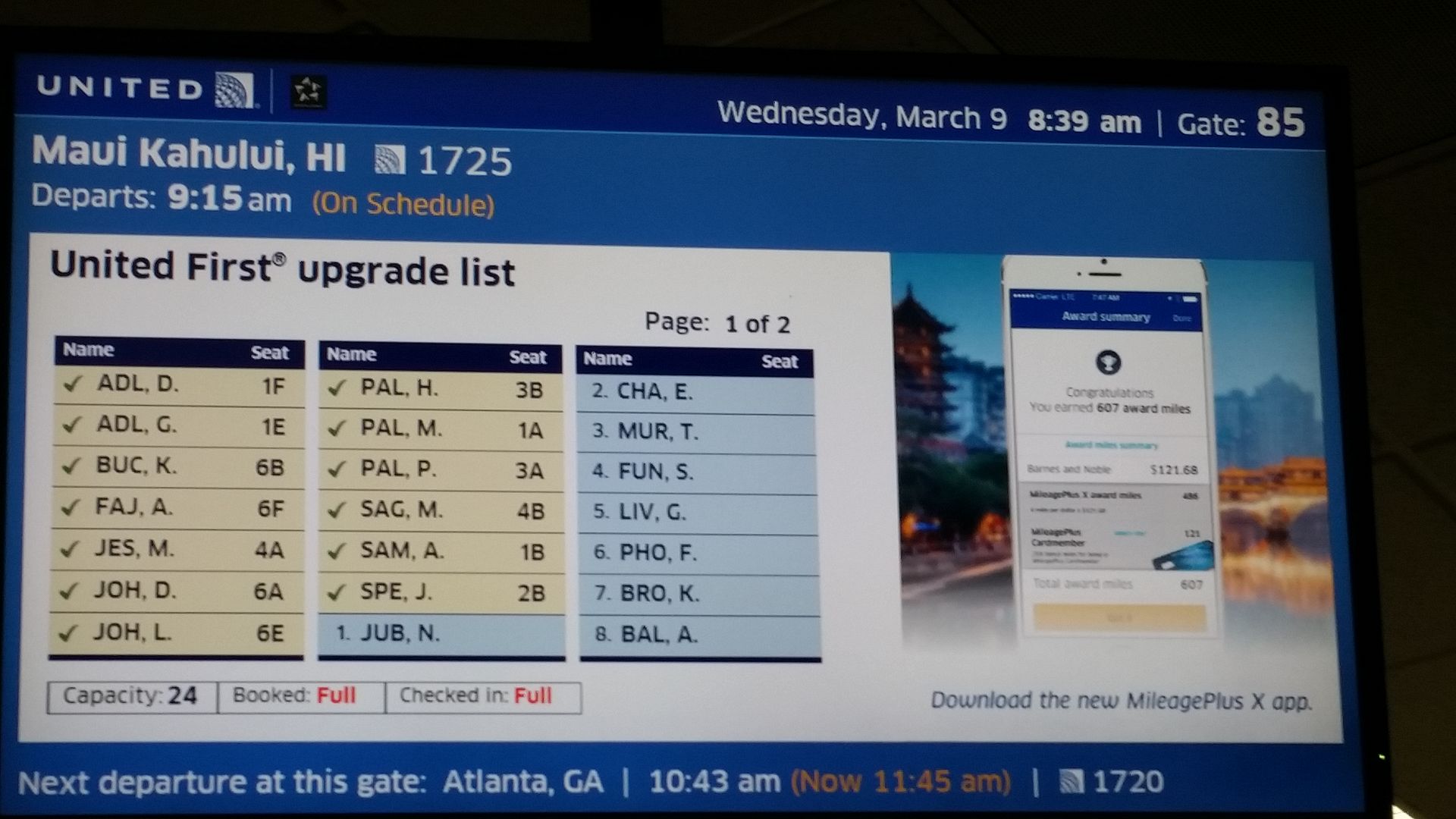 13 People Clearing Their Upgrade, San Francisco – Maui
Flights between Los Angeles and San Francisco and Hawaii will remain the only complimentary upgrade-eligible services between the mainland US and the islands.
United's move is consistent not only with how they've treated their premium East Coast and Houston departures, but also with how Delta treats its flights (offering upgrades only on Hawaii – Los Angeles, Seattle, San Francisco and Salt Lake City). That leaves American's Boeing 767 flights from Dallas as the closest thing to a premium offering over 3000 miles eligible for complimentary upgrade.