This spring American Airlines CEO Doug Parker told employees in Phoenix at a Crew News session that he only sought to merge US Airways with another carrier when it became necessary to survive since United and Continental had merged and Delta and Northwest had merged. He said that doing so was always about how to create an airline that would always be there for employees, and not for himself.
That was in response to an employee who asked Doug Parker about his legacy and how he'd want to be remembered. He recently told a condensed version of this story to Business Insider's Benjamin Zhang.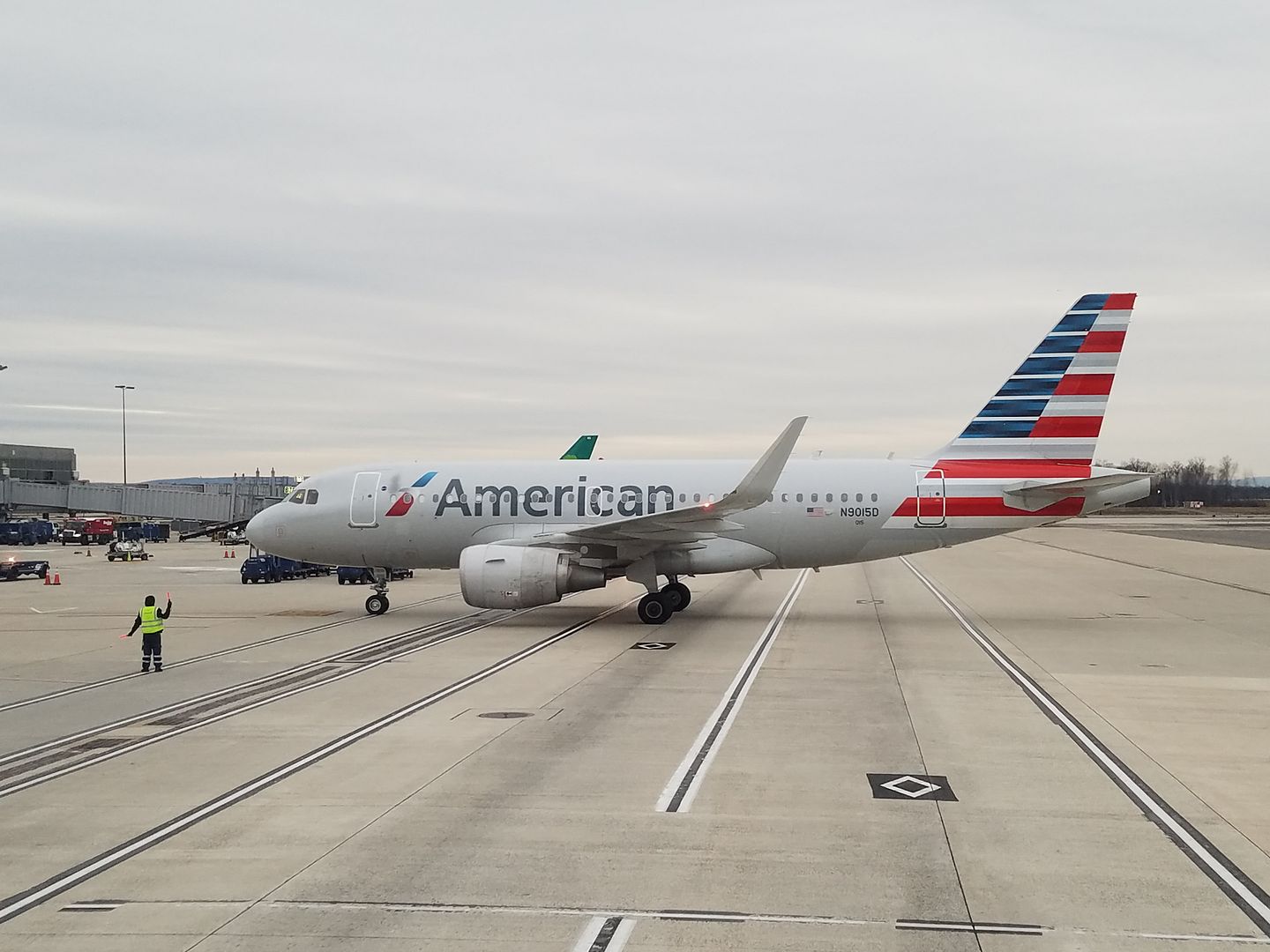 9/11 Made Parker Realize the Importance of Government Subsidies and Taking Care of Employees
Doug Parker began his answer with a tribute to Southwest Airlines co-founder Herb Kelleher. He then recounted joining America West in 1995 as Chief Financial Officer, and being promoted to CEO on September 1, 2001 — 10 days before 9/11.
He described what mattered to him before 9/11,
Through that time, I'm proud of that, I was proud of being a CEO at that age. Really happy with where I was in life. Frankly the way I got myself there was doing what most people in corporate America do which is I'm just gonna be really good at my job, be better than the other people, build a good job, get myself promoted because I'm competitive. I want more responsibility. I want to take care of my family. Those were the motivators, and I'm not ashamed of that, that's what motivates a lot of people. Then 9/11 happened.
After 9/11 Doug Parker says they "were going to liquidate America West, not just file bankruptcy, we didn't have any cash. If we didn't get a government loan guarantee none of us would be here. We'd be somewhere, we wouldn't be in this room. America West would go away post-9/11."

Doug Parker testifying on the need for subsidies to the US airline industry in 2001
He shares the story that the Air Transportation Stabilization Board had rejected America West's application for funds. He was flying DC – Phoenix after receiving a fax at the end of the day on Friday that their application was "not approved at this time." He says he was down on himself. He gets up and goes to talk to flight attendants almost every flight, what would he tell the crew?
While he couldn't reveal that the government had turned them down, he went to the back galley and told the one flight attendant there that things weren't going well, "I don't think we're going to get this. It doesn't look good."
The flight attendant tells him he "can't let that happen." She's a single mom. She structured her life around the job. She was counting on him. And he says "that conversation..is what's been driving me since."
America West started a new application, returned to DC Monday morning, and re-applied for an ATSB loan because "I would have been fine, but what I realized was that flight attendant – all of you – are so dependent upon leadership to go take care of the company for the benefit of all the people that are out taking care of each other and customers, and that's my job, to take care of the company for the people that are in our care, for the team members."
Parker Says 9/11 Made His Goal to Protect Employees, And That's Why He Merged With US Airways and American
After sharing his notions of management's role to be taking care of employees, he lays out his goal of creating the union vision of job security for life, and explains that's what the mergers were really about — and never about him.
I swear to you, I didn't for a moment ever think about my career anymore, and all the things we did which I know some people think he orchestrated to get himself to be CEO of American, all we were doing was trying to get all the people who were at America West airlines into a safe harbor, into a place where they didn't need to worry about whether their company was going to be there for them. Into a place where they knew that as long as they show up and do their job as well as they do the company would be there for them forever.
He says that since other airlines filed bankruptcy, they brought their costs down and America West no longer had an advantage. The America West business model would no longer work. They didn't earn as much revenue with their smaller network.
Parker described their merger with US Airways as simultaneously "a really risky thing to do" yet the only way to provide security to America West employees.
And then at US Airways it wasn't possible to pay employees as much as at American, Delta and United because of lower revenues than United and Delta especially after their mergers. So they went out and sought a merger with American,
We knew that the only way to make this work was to do a merger. We went and fought like crazy for a merger with American Airlines that didn't want to merge with us. And we did that again I promise you, that wasn't trying to get management to get bonuses. That was just something we couldn't not do because that was the way to go take care of this team. And what I knew was that if we did that I could be able to tell everybody and look you in the eyes and say "you don't have to worry about your job anymore." …

"What drove me from 9/11 till the merger with American Airlines was not my.. was never once.. and I would have left for goodness sakes. The mission was to make sure we got people to safe harbor."
Yet His Primary Focus Has Been on Mergers — and Growing His Role Has Seemed to Matter a Lot
So is it fair that Parker only became interested in mergers after other airlines had merged and forced his hand? And that it was never about his role becoming CEO of a larger airline, but about employees?
American Airlines was actually the sixth try for Doug Parker to take over another carrier, and the second successful one. He was CEO of America West and merged with US Airways while the latter was still in (its second) bankruptcy.
Parker sought to merge with bankrupt American Trans Air in 2004 during ATA's first bankruptcy. (ATA ultimately raised cash selling Chicago Midway gates and nonvoting shares to Southwest instead.)
Then in 2006 with Delta in bankruptcy US Airways sought to take over the larger carrier. That deal, even if it had gained traction, was unlikely ever to have passed regulatory scrutiny since the combined carrier would have controlled the only two meaningful hubs in the Southeast (Atlanta and Charlotte). Delta's campaign to fight the hostile takeover attempt was called "Keep Delta My Delta."
In 2008 United CEO Glenn Tilton merely offered Parker "a senior operating role and to put him on the potential chief executive candidates list if he meets certain performance goals." Tilton effectively stuck a knife in any potential deal with Parker that way, though he preferred to merge with Continental in any case.
US Airways management thought they could take over United with the same playbook that had worked when America West took over US Airways, getting suppliers to kick in cash but crucially generating funding for the deal via a co-brand credit card contract. Then-President Scott Kirby huddled with the head of Barclays in the US, where he discovered just how big the Chase-United tie-up was. That ended the co-brand deal funding angle.
The United-Continental merger only happened two years later when a potential US Airways tie-up again became a stalking horse. (Continental CEO Larry Kellner hadn't wanted to do a deal with United. Pushed out, that left Jeff Smisek to become CEO of the combined carrier.) In the second attempt at a US Airways-United deal Parker was reportedly willing to become CEO but not Chairman right away.
US Airways pursued American Airlines through its bankruptcy. Far from resisting a deal, American CEO Tom Horton claimed that he approached Parker at Conquistadores del Cielo about doing a deal.
Horton, though, wanted to consider any merger from a position of strength after exiting bankruptcy. Parker got the unions on his side with big promises, and the Pension Benefit Guaranty Corporation on his side by offering a proposal in bankruptcy that didn't include terminating pensions. The creditors' committee sided with Parker — and Parker finally was able to become CEO of the world's largest airline, the culmination of a decade of strategic focus on merging.
Parker's Legacy Going Forward
Parker says his goal now is "to build a culture of caring for our team." He shares that he wears a wrist band "that says CECFTM, which is a terrible acronym because it doesn't say anything, but it stands for Create an Environment that Cares for our Frontline Team Members. That's what our mission is. Every day one of our officers sends a note to other officers about what they did that day to create an environment that cares for frontline team members."
Parker insists management congratulate themselves for doing things for employees, yet flight attendants, mechanics, and others across the company don't see it. Ultimately American's management wants employees to like them, but doesn't give them a mission that's larger than themselves to work towards.