I have lifetime Star Alliance Gold status and I didn't even have to fly to earn it. (And note that since I wrote that post Aegean has improved its award ticket change policies.)
When british midland was acquired by British Airways and left the Star Alliance, Star member Aegean Airlines offered status matches to bmi elite members.
I was a bmi Gold member, and Aegean Airlines gave me Gold status in their Miles&Bonus program.
Once you've reached Aegean Gold status, it's lifetime as long as you keep your account active — activity at least once every three years.
Of course the rule could change in the future. I used to think I had lifetime Airtran A+ Elite status (based on a status match), but after several years they took that status away.
Nonetheless, right now status earned with Aegean is lifetime.
And while they do not generally offer status matches, it is darned easy to achieve status with Aegean Miles&Bonus. You get 1000 miles for signing up, and then if you earn just 19,000 more within 12 months of joining you're Gold.
Even if you only fly United domestically, Star Alliance Gold status gets you priority check-in and boarding and free checked bags, plus United Club access on all of your flying (when there's a club available).
The easiest way for US flyers to rack up those miles has been by flying US Airways and crediting the miles to Aegean. However, and while US Airways will remain a partner of Aegean, flights taken after March 30th will earn only redeemable and not qualifying miles in the Aegean Miles&Bonus program.
You can fly United (or any other Star Alliance airline) to earn Aegean status still. But the absolute cheapest United fares do not earn 100% of miles flown when crediting to Aegean. If you're buying S, T, and L fares you'd need to fly 38,000 miles rather than 19,000 miles for lifetime status.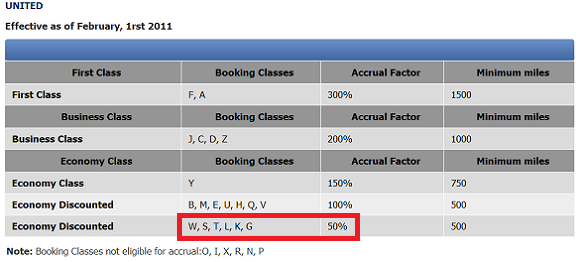 On the other hand, since Aegean generously bonuses premium cabin fares, business travelers whose companies buy business or first class could find themselves lifetime Star Alliance Gold with a single trip that's long enough.
Seeing US Airways as a flying option for Aegean Gold – and thus lifetime Star Alliance Gold – go away is disappointing.
(HT: Running With Miles)
---