Singapore Airlines is one of the world's best carriers. They have an extremely useful frequent flyer program because of the much stronger availability they offer their own members on Singapore flights than is offered to partners like United MileagePlus and Air Canada Aeroplan and because they're everyone's transfer partner, you can transfer Chase, Amex, Citibank and Capital One points to Singapore. And the program doesn't add fuel surcharges to awards on Singapore Airlines.
Singapore Airlines KrisFlyer is increasing mileage prices for business and first class awards effective January 24, most US routes see an increase of 7000 miles each way for business class and 12,000 for first class.
They're also making several other changes to the program.
Clear waitlists sooner. Whether this is good or bad depends on how many seats get cleared. I suspect this will be bad. They say they will clear waitlists 14 days prior to flight and cancel those requests that do not clear.

Singapore may not know for certain whether some seats will be sold two weeks out. I'd rather they continued to try to make seats available. They say though this 'promotes certainty' and that's true — you can be certain within 14 days of travel you will not clear a waitlist. I know plenty of readers that waitlist on several flights, over a couple of days even figuring one will clear…

Shop 7 days of availability at a time the website will show 3 days before and after your request what's available, that's better than the current website but not as useful as an award calendar.
Spontaneous Escapes becomes a 'permanent feature' of the program discounted close-in award redemption is something Singapore has offered for some time and will continue to offer, that seems pretty much like something that isn't changing rather than a new benefit.
Upgrade from coach to business even on flights that have a premium economy cabin this is probably the one good thing being announced. European programs are generally 'one class of service only' on upgrades. Singapore will let you upgrade two cabins from coach to business.

So far US airlines, in introducing premium economy, haven't adopted the one cabin only rule. It's been expected that they might, although recently speculation has simmered down about that. So I love to see an airline moving in the opposite direction and hopefully helping to establish a stable equilibrium that upgrades from coach to business remain possible.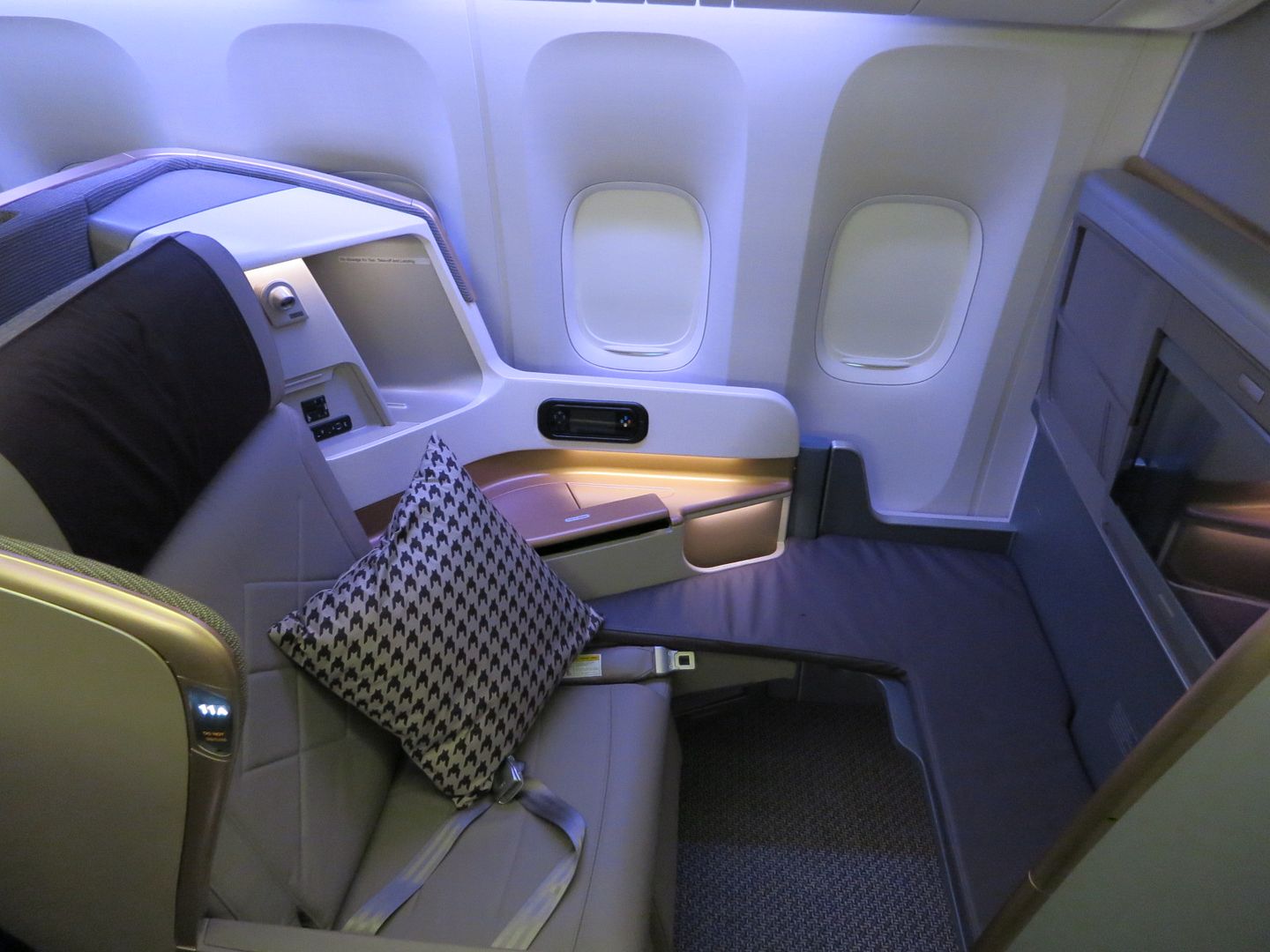 There are modest increases in the price of upgrades, and 'Lite' fares in the economy, premium economy, and business cabins aren't upgradable.
Ultimately there are negative changes — higher award prices, no waitlist clearing within two weeks of travel; there are marginal changes — continuing to offer last minute redemption deals, which didn't seeme likely to go away anyway, and better view of availability through the website, but you could do these searches yourself anyway; and there is one positive change, that you will be able to skip the premium economy cabin and upgrade straight into business on an eligible coach fare.