Via One Mile at a Time AccorHotels is considering buying a stake in Air France KLM.
Trying to make sense of this kind of acquisition Lucky writes,
The way AccorHotels sees it, they could better compete with the likes of expedia.com and booking.com if they worked directly with an airline to better sell the entire travel "experience."

…maybe the next logical step is to see more cooperation between airlines and hotels. The concept of airline and hotel brands working together is nothing new — we have RewardsPlus between Marriott and United, and Crossover Rewards between Starwood and Delta, for example.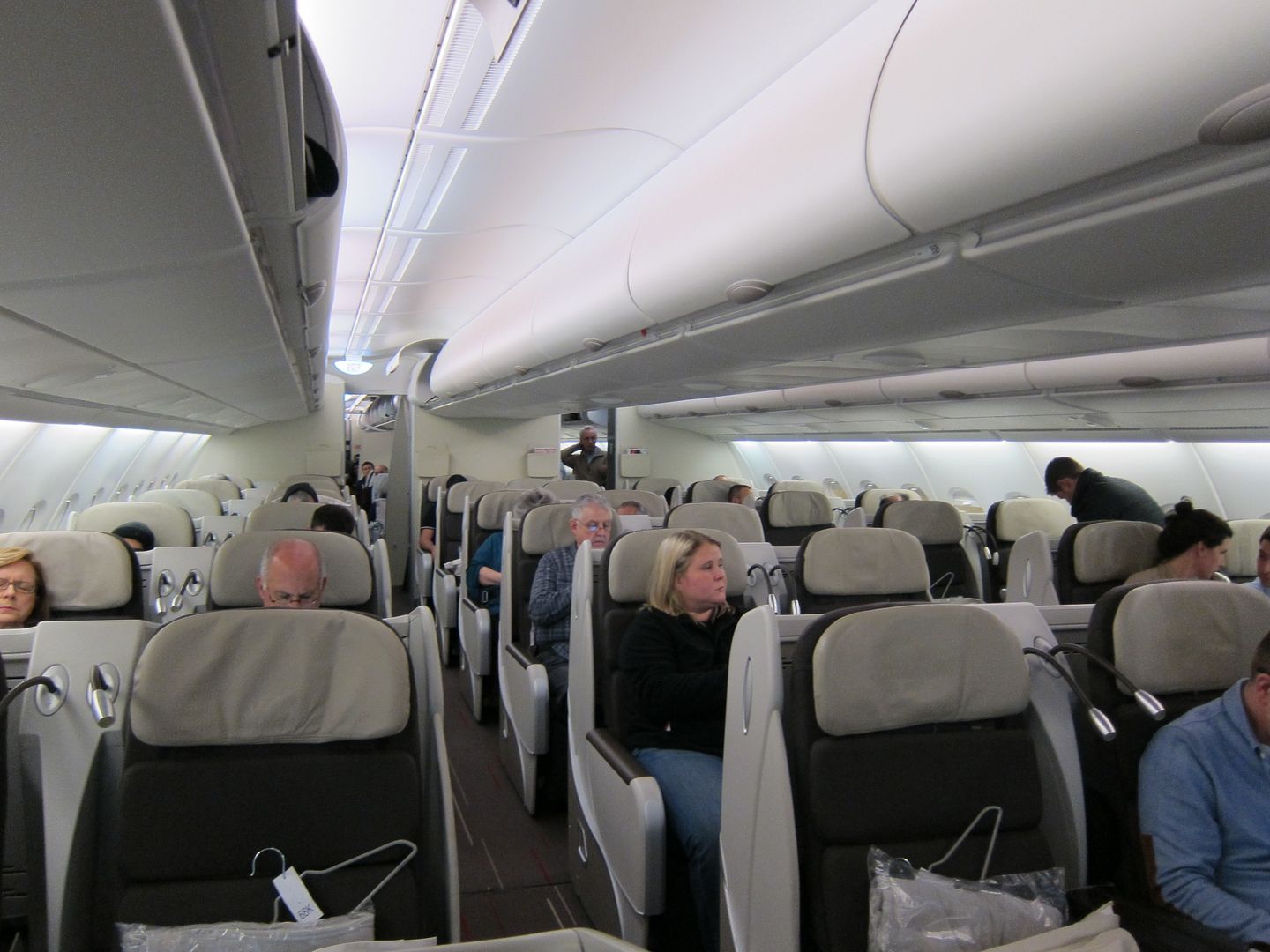 Air France A380 Business Class
I'm not sure recent loyalty program tie-ups are the best analogue.
Intercontinental Hotels was founded by Pan Am after World War II with subsidies from the US federal government. From Pan Am's perspective top hotels would service the airline's customers and crew. From the government perspective they were part of the infrastructure necessary to bring development dollars to Latin America.
Pan Am sold the chain in 1981 as they were facing mounting losses post-deregulation. Pan Am operated internationally but lacked a domestic route network to feed its international flights. One bidder for the chain at the time was… United.
United Airlines at one time owned Westin and Hilton (as well as Hertz and the Apollo GDS). Hilton's international portfolio had been previously acquired by TWA in 1967 (Hilton US and International were not owned in common again until 12 years ago).
United's strategy was to create a travel conglomerate that could meet a customer's needs from plane to car to hotel. CEO Richard Ferris thought there was synergy in owning an integrated travel brand. UAL, Inc. changed its name in 1987 to Allegis. At the time Donald Trump called the name "the next world class disease." (At one point Trump owned 5% of the company.) A year later they were back to UAL Corporation, spinning off assets other than United Airlines itself.

United's livery of my youth. By Torsten Maiwald, GFDL 1.2, via Wikimedia Commons – This Began to Be Replaced Shortly Before the ESOP By 'Stephen Wolf' Blue and Grey'
This was followed, of course, by United's failed experiment with employee ownership.
Of course United itself began as a vertically-integrated conglomerate, part of the same company as Boeing and Pratt & Whitney, and others until it was broken up by the federal government under anti-trust.
Karl Marx once wrote, "all great, world-historical facts and personages occur, as it were, twice…. the first time as tragedy, the second as farce."
Accor bought Fairmont, Raffles, and Swissôtel in 2016. They bought sharing economy company onefinestay. They bought concierge company John Paul. This year they announced the acquisition of Mövenpick Hotels & Resorts. They've made numerous other acquisitions.

Fairmont Royal York Toronto
As one senior Accor executive said to me, their CEO has a vision it's just that the rest of the executive team doesn't understand it yet.