Three years ago I shared a trick to dealing with a stinky lavatory. You wouldn't think this would be a major problem in the grand scheme of things, but it is — both from a passenger experience perspective but also for airline operations. British Airways once had to turn around a Dubai flight because the lavatory smelled so bad.
The secret is this: used coffee grounds.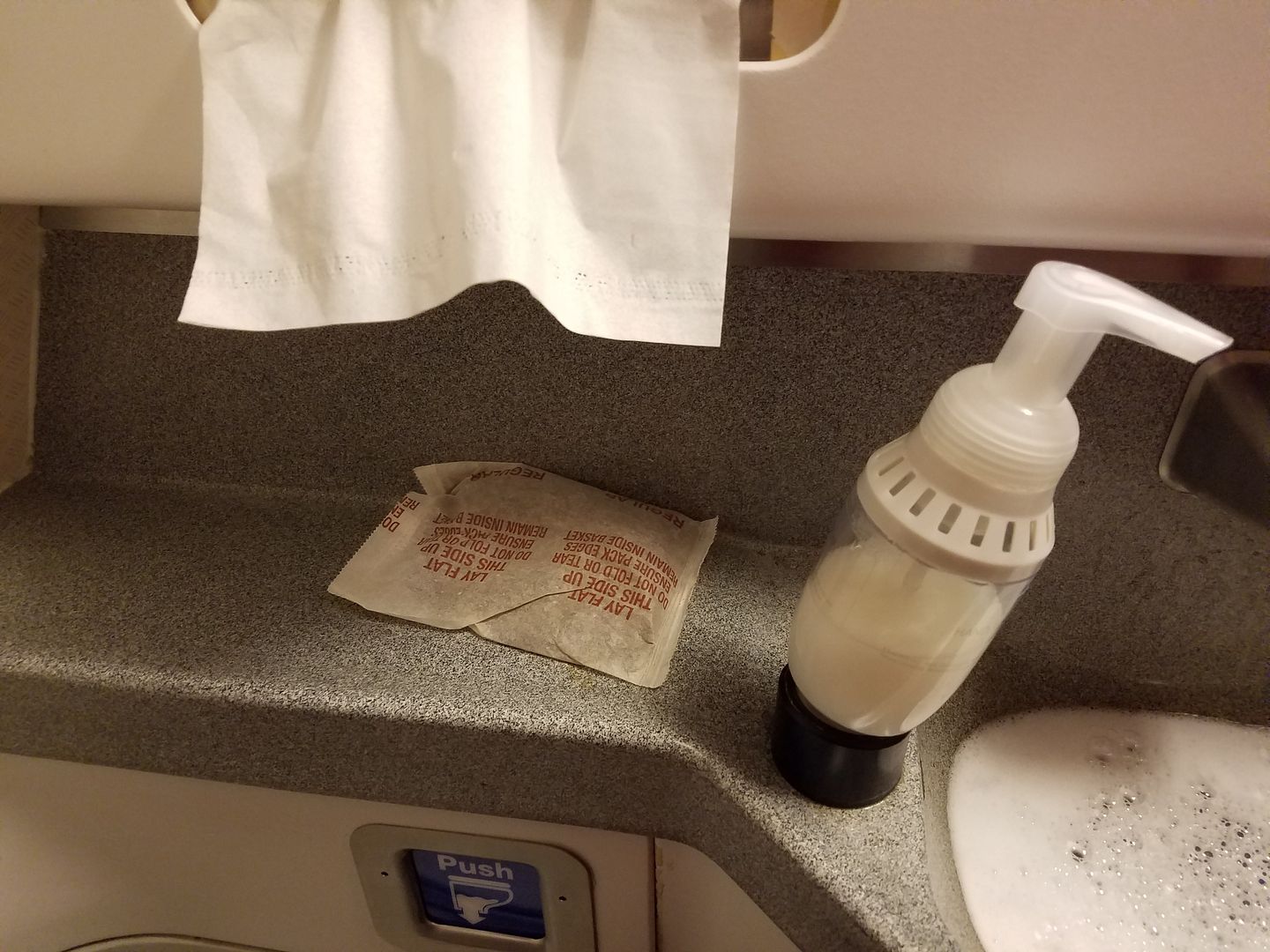 However it's much more effective if you open up the package and let the coffee grounds do their work. That's what a flight attendant did on a Dallas – Seattle segment last year.
Reader Arthur remembered this trick and experienced it in a totally new way this week. He was flying home on Thursday afternoon — the consultant special — and brought a bag of Chick-fil-A on board with him ("12 grilled nuggets w/ buffalo sauce, 2 grilled chicken deluxe sandwiches no bun").
He admitted that it smelled quite a bit in the small first class cabin of an American Airlines Bombardier CRJ-700 regional jet operated by SkyWest.
Arthur finished eating, a flight attendant picked up his trash, and "moments later without making eye contact crushed up a bag of coffee grounds, opened the overhead bin, and placed the bag directly over my head in seat 2C."
It is suspended in the air! I estimate the bag is a good 16″ away from my head just in front of me.

It has masked the Chick-fil-A smell and alas I am enjoying a nice coffee aroma. However I have to admit I do feel a bit like Hester Prynne in the eyes of my fellow seat opponents here with this ridiculous coffee bag sitting right above my head. It sort of mocks me…
Fortunately the flight attendant remembered to remove the coffee grounds prior to landing — things could have gotten messy if a passenger had opened that bin.
And our fearless reader Arthur deserves commendation for his dedication. The airport he was flying out of doesn't have a Chick-fil-A,