A couple of months ago I provided the first blog report of Delta's testing of complimentary inflight meals in economy on some premium New York – West Coast flights.
Starting March 1 Delta will offer a choice of 3 meals in economy on these flights, and even accommodate special meal requests. This replaces buy on board.
Live and Let's Fly wonders how this can make sense for the airline.
I do think it is a curious move by Delta, but perhaps the analysts truly are wrong. We often hear a refrain something like this: consumers are primarily price conscious and will not pay more for an airline ticket with extra benefits if there is a cheaper option. That's not totally true, as many refuse to fly ultra-low-cost-carriers like Spirit or Frontier even though it saves money. Nevertheless, consumers are not going to pay an extra $50 to fly Delta over American at approximately the same time in economy class just for a "free" meal.
I'd characterize Matthew's analysis as falling within "the Scott Kirby spreadsheet approach." If he cannot see incremental revenue directly tied to this investment, then the cost isn't worthwhile. They're wasting money unnecessarily on passengers.
When Kirby was President of US Airways, the airline was late to offer inflight internet because it was clear they weren't going to make money on the product — but then he saw they were losing bookings directly attributable to not offering the product so they installed it quickly. As President of American the airline dropped their food investment down to US Airways levels in September 2014, only to have to eventually raise it back somewhat in August 2015.
It's true that:

In general customers don't really realize which airlines will provide snacks in economy

They're making decisions for the most part on price

And can certainly bring their own snacks
However I believe this misses something important about branding and consumer behavior.
I had a conversation with a New York-based Delta Diamond Medallion member a few months ago that stuck with me. Her primary route is New York JFK – Los Angeles, and occasionally pays for a premium cabin seat — and always does when taking the redeye back home to New York.
She didn't realize that other airlines offered flat beds between New York and Los Angeles/San Francisco

She didn't realize that flat beds were limited to premium routes, so when she flew Washington National – Los Angeles compared standard domestic first on American with premium business class on Delta and concluded how much more she liked Delta. (Delta will be adding an older flat bed premium product to DC – Los Angeles in late April.)
The point is that she is loyal to Delta and doesn't even consider other airlines unless her schedule demands it because she believes that Delta gives her a better experience.
My point is that she's not asking "at the margin, how much is a free meal in coach worth?" She's internalized that she prefers the experience on Delta, so goes to Delta first when she needs to travel. At some price point she'd check alternatives, and enough passengers are buying strictly on price that Delta needs to be price-competitive. But they're able to earn a revenue premium based on schedule, reliability, and a subjective belief among customers that they're "better."
Delta introduced new snack choices in coach last month, inflight experience alongside reliability are key strategies for the airline. (Delta SkyMiles is not a contributor to their revenue premium.)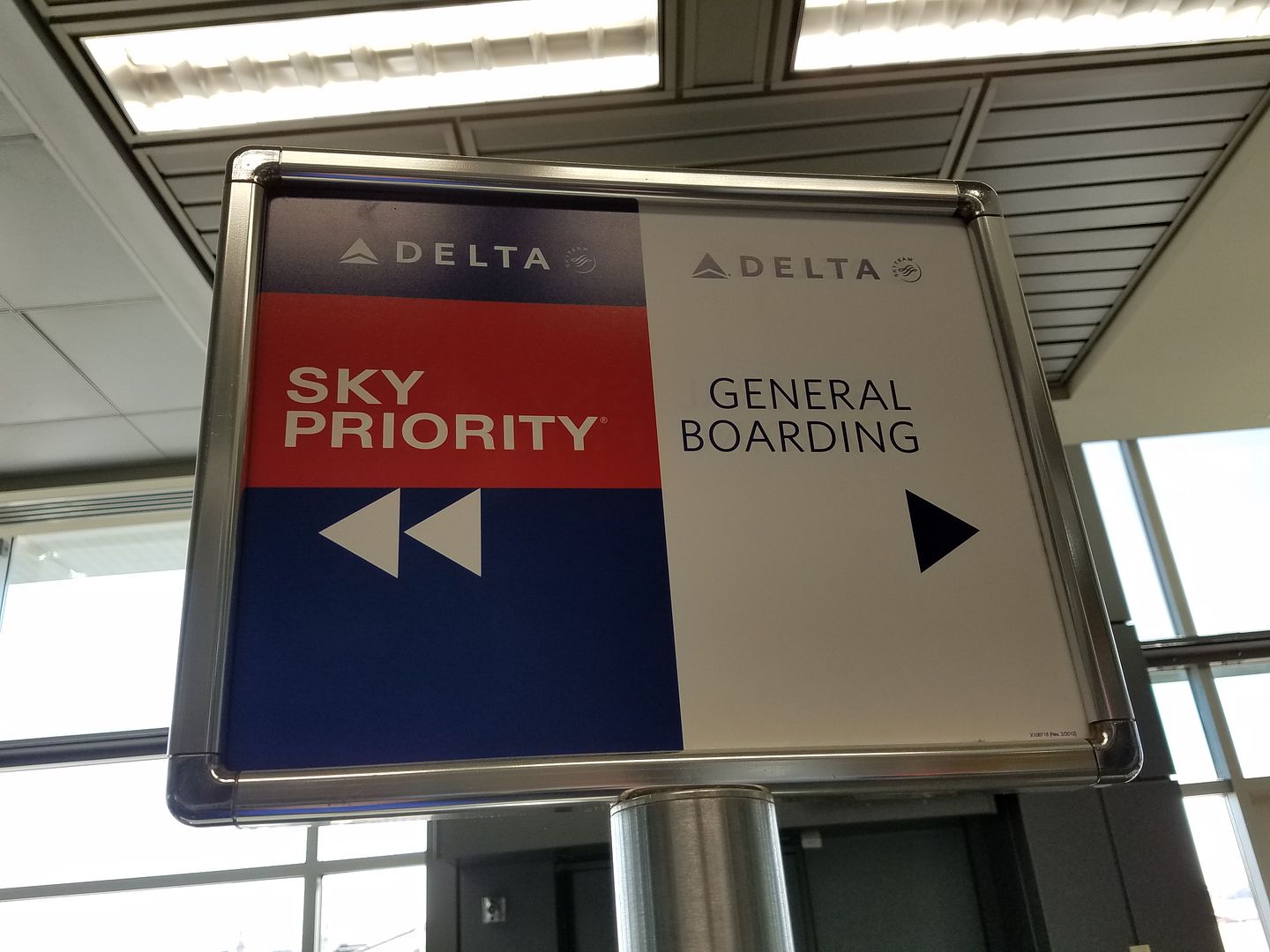 American Airlines used to earn a revenue premium from me because their AAdvantage program was better. I was well-treated as an elite. So when I needed to travel I went to AA.com and picked my flights. Degradation of the product, from AAdvantage to an unwillingness to improve the experience on legacy US Airways aircraft, has meant that I'll now consider other options. In 2016 I flew Southwest, Virgin America, Delta, and even earned status on United.
Not all product investment earns customer loyalty or higher revenue. Continental stuck with inflight coach meals longer than their competitors during tough times in the industry.
They too succumbed to cutbacks. They didn't believe customers were choosing them because of the investment.
Investment in product has to be a part of an integrated strategy at developing a more premium brand, and each offering needs to be carefully tested with customers to understand what they value and what effect it has. But inflight product and customer experience does matter for running a profitable enterprise.