The Governor of New York presented a plan to pour billions of dollars into the pit that is New York JFK.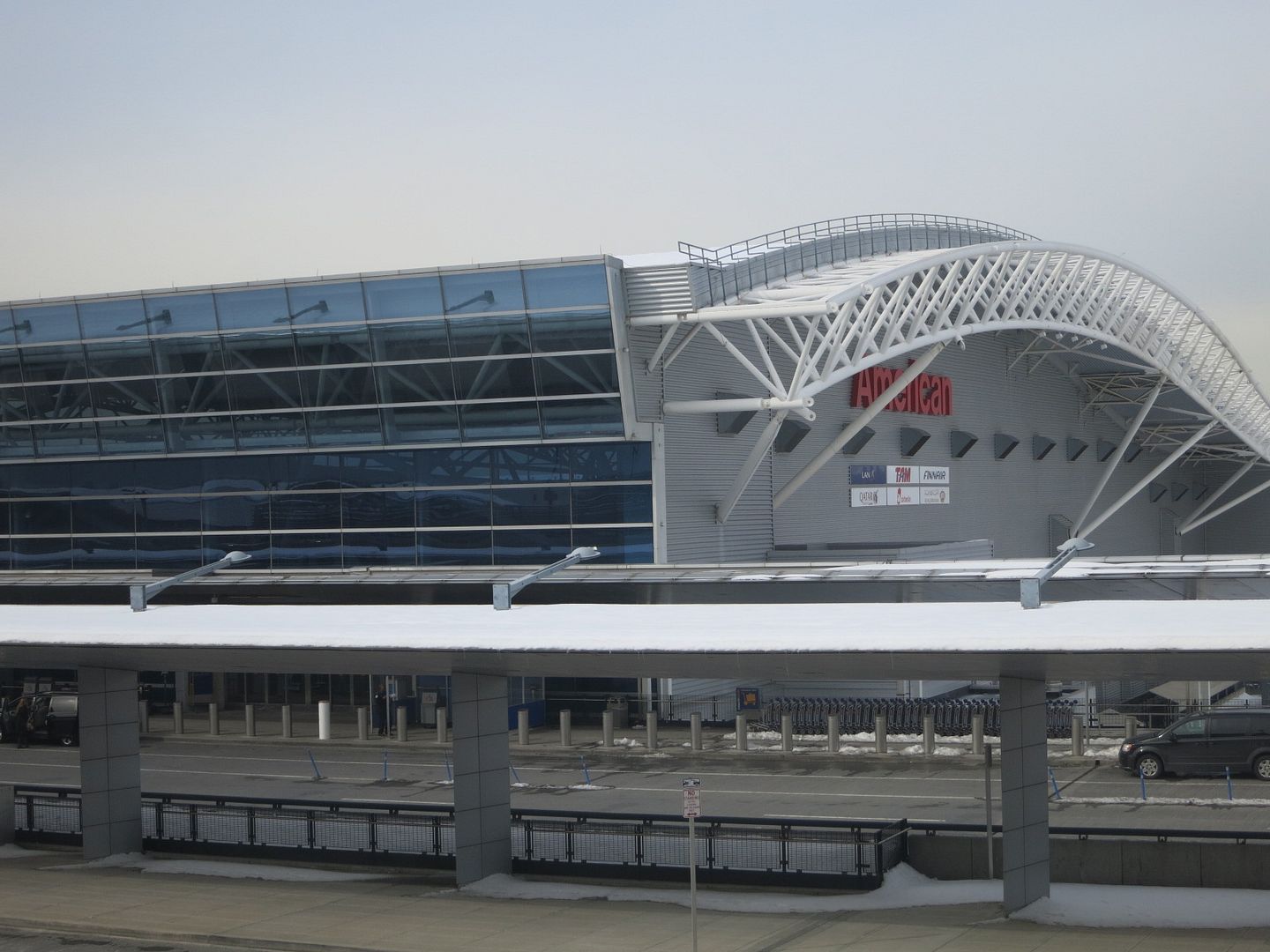 However it's unlikely to make the airport more connected to the city other than through some road widening, and it's unlikely to reduce air traffic congestion. Because those problems are really hard.
What they're doing is laying the groundwork for connecting terminals over time, making the infrastructure nicer, and getting passengers to spend more at the airport.
Governor Andrew M. Cuomo today presented a vision plan to transform JFK International Airport into an airport equipped to meet the demands of the 21st century and worthy of the State of New York. Based on the recommendations of the Governor's Airport Advisory Panel, the vision plan lays out a comprehensive, airport-wide framework to create a unified, world-class airport.
They're already declaring New York LaGuardia redevelopment — years from completion, a traffic nightmare, and which won't provide convenient transit or a solution to congested air traffic control in the region — "successful."
For JFK airport the plan is to:
Connect disparate terminals by "expanding newer terminals and redeveloping/relocating older terminals" over time. Presumably this entails ultimate replacement of terminals 1, 2 and 7 and expanding terminals 4, 5 and 8.
Create a 'ring road' around the airport to replace the mish mash of roads that are there today, and move to a single parking structure for all terminals.

Expand taxiways and add new flight slots
More security including creepy stuff.
They want new and redeveloped terminals to have standards for implementing 'fine dining, top retail, duty-free' because of course those things generate revenue.
Expanding taxiways, while at the same time increasing the number of flight slots (JFK is only slot constrained at peak departure times), won't mean fewer delays since those are meant to be offset by more planes (if DOT goes along). Nothing that's envisioned does a thing about congested New York air space. They see $7 billion in private investment here.
Greater capacity for airport access roads would be nice, though, and they're going to increase capacity of the connector ramps between the Grand Central Parkway and Van Wyck Expressway and they're going to add a lane in each direction of the Van Wyck Expressway reserved for buses and 'HOV' vehicle use. This will cost $1.5 billion to $2 billion.
Meanwhile they want to expand mass transit but haven't decided how yet, either expanding the Airtran or a pie in the sky single train from JFK to Manhattan.
The CEOs of Delta, American and JetBlue — the 3 US airlines with major presences at JFK — are all saying wonderful things about the plan. Of course they are. They're talking about at least $10 billion in investment of other peoples' money before even getting to the cost of public transit into the city (which may never happen). And remember this is the starting price. Construction unions like it, too.
As for the idea of public transit direct to Manhattan, on-airport rail at LAX is slated to cost $1 billion per mile without land acquisition cost. If they managed to halve that for this project, for 15 miles, you'd have $7.5 billion plus land and that's without crossing water. Rather than a direct train it would be more feasible to expand existing public transit to JFK. Even so, the costs are prohibitive because $500 million or $1 billion a mile doesn't cover ongoing operating cost. Pouring billions into the Airtran seems the more likely outcome, and even that isn't coming quickly.
And though they envision $7 billion from private sources, that will entail giving up revenue streams associated with the airport that would likely deliver more than that (which is why private money would be interested in investing in the first place). It's not free money.
Governor Cuomo wants to spend a lot — probably ultimately even more than this — without solving congested air traffic or the airport's connectedness to Manhattan. They're tackling the comparatively easy cosmetic stuff first, rather than what seems most important.