At several points in time American Airlines has been unable to book premium cabin awards on Etihad, especially for travel between the US and Abu Dhabi. For the last two years the workaround has been to call the American Airlines reservation line in Australia which rings in agents in Fiji.
I simply Skype over to them and they book whatever I need. More often than not US agents cannot see premium space on Etihad, but agents in Australia can. The point of sale (US versus Fiji) and the systems they're using has been the difference that has made Etihad awards bookable.
Etihad first class awards are the primary use I've had for American AAdvantage miles over the past several years. I use them every year for my annual Maldives trip. I've used them for flights to India, to Nepal, and elsewhere in the region. And I've even paid additional miles to travel beyond the 'Mideast and Indian Subcontinent' to Asia.
Without Etihad awards my American Airlines miles drop from being my most-used currency to one of the least useful, since space on Cathay Pacific is so much harder to get than it used to be, and getting awards on American itself is less than desirable and nearly impossible.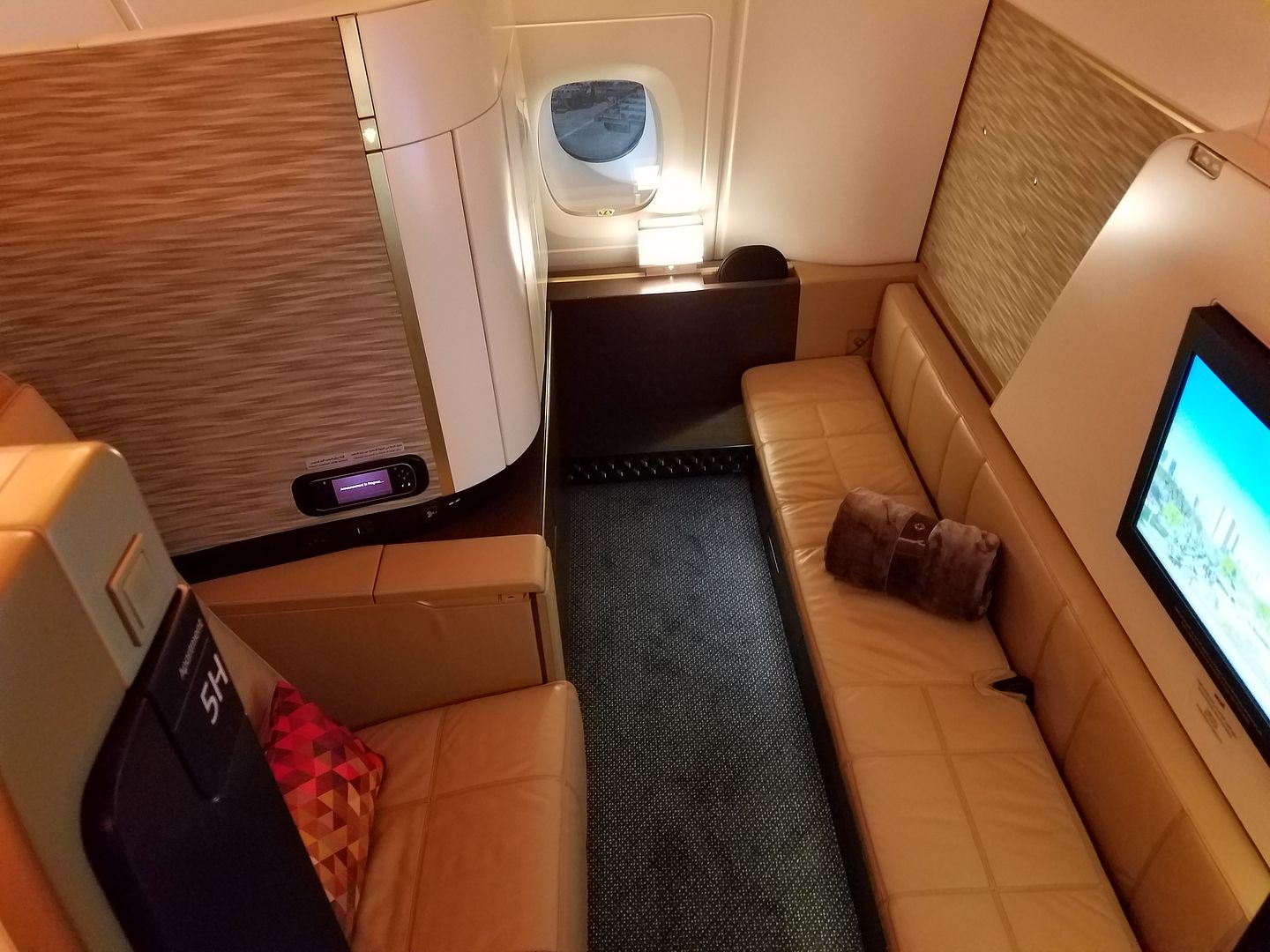 I currently have 3 roundtrips books New York JFK – Abu Dhabi flying Etihad's first apartment. I've flown the product half a dozen times already. But I'm wondering if these will be my last.
Because the Australia reservations line hasn't been able to see Etihad award space that the US reservations line cannot recently. The ability to access more or less whatever Etihad offers its own members has disappeared. (Note of course that American Express and Citibank points transfer to Etihad Guest.)
The US reservations line can still generally see awards from Abu Dhabi to elsewhere in the world, for instance I've had no problem booking Abu Dhabi to Australia or Singapore with a domestic call.
Has anyone successfully used the Australia reservations line to secure Etihad award space in recent days?