For over a decade Hilton American Express co-brand credit card holders had access to discounted four night redemptions. These had to be booked by phone and were known as 'AXON' awards.
A reader told me they had heard these awards were discontinued at the end of 2016. I hadn't heard anything about this, so I reached out to Hilton and an HHonors representative confirmed that these awards are toast:
We have discontinued the AXON phone redemption offer as of 12/31/16, but encourage our Hilton HHonors members to continue to take advantage of our rich offers when they stay with Hilton properties such as our 5th night free for a standard room offer which can be redeemed online or via phone.

Conrad Bangkok
Ever since 2013 these haven't even always been cheaper than booking hotel awards without the 'discount'.
That's because Hilton has award pricing 'bands' and these four night awards had a fixed price that could be more or less than what a four night award redemption would otherwise cost.
Category 5: 130,000 points (normally 120,000 to 160,000).

Category 6: 160,000 points (normally 120,000 to 200,000).

Category 7: 190,000 points (normally 120,000 to 240,000).

Category 8: will cost 220,000 (normally 160,000 to 280,000).

Category 9: will cost 260,000 (normally 200,000 to 320,000).

Category 10: will cost 300,000 (normally 280,000 to 380,000).
The 'normal' points ranges extrapolate four nights from the Hilton HHonors award chart below:
If you're going to stay at a property 5 nights, then 5th night free is a better deal and that remains in place. But for four night stays at hotels that price at the upper end of a category band then AXON awards remained a good deal. So it's sad to see them go. And it's even sadder to see them eliminated without any notice to members.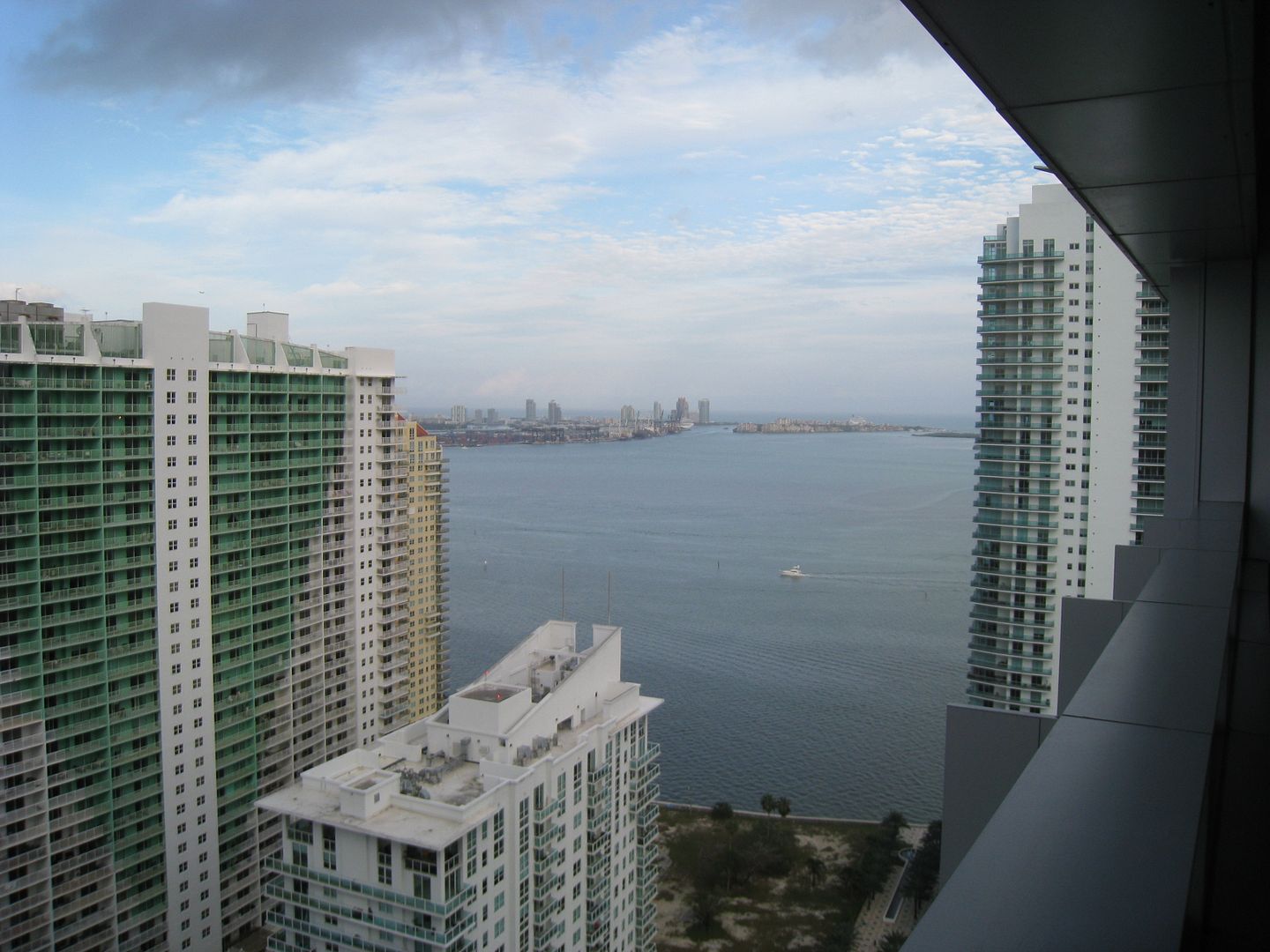 View from the Conrad Miami
Hilton and American Express have a list of, and contact information for, American Express co-brand cardholders. I receive regular marketing messages from Hilton. So it shouldn't have seemed too difficult to send out another one of those, and to do so before pulling the plug on this award prior to December 31.