I do not have a referral link for the Hyatt Visa. Information about the card wasn't provided or reviewed by its issuer.
I receive compensation for content and many links on this blog. Citibank is an advertising partner of this site, as is American Express, Chase, Barclays and Capital One. Any opinions expressed in this post are my own, and have not been reviewed, approved, or endorsed by my advertising partners. I do not write about all credit cards that are available -- instead focusing on miles, points, and cash back (and currencies that can be converted into the same). Terms apply to the offers and benefits listed on this page.
---
Since news broke of changes coming in March to Hyatt Gold Passport, becoming "World of Hyatt" with new and different benefits, I've been pondering how I'll approach my own elite status next year.
I'll be a top tier 'Globalist' in the new program based on re-earning Diamond this year (based on this year's criteria — anyone with 25 stays or 50 nights in 2016 gets top tier through February 2018, even though it will have tougher requirements to keep going forward).
Reader Sam Barnes also asked about a situation not too far off for mine since I earn status with both Hyatt and Starwood,
I would like to hear your thoughts on the scenario of someone who, up until this change, could qualify on stays for both SPG and Hyatt top tier status (roughly 55 stays / 80 nights per year). No reason I shouldn't keep the SPG side going, but where should I park those other 25-30 stays? Hilton? IHG? Club Carlson? Wyndham?? Go for SPG75? Or is Explorist status better than any of those?

Straits Kitchen, Grand Hyatt Singapore
I Really Want to Keep Top Tier Hyatt Status
Here's how I'm thinking about it. I still want top tier status with Hyatt.
Hyatt's top tier elites get better suite upgrade benefits than before — potentially more confirmed at booking, and available suites even when not confirming in advance.
They get better customer service with a new dedicated concierge rep as well.
And the program still offers the best breakfast benefit benefit (full restaurant breakfast when there's no club lounge).
And with these benefits it makes sense for Hyatt to make it harder to qualify, even though that leaves many current Diamonds by the wayside starting in 14 months. These are strong benefits. But there are trade-offs, too.
It takes more nights to earn status. Those nights are harder to get. And stays alone won't do it.

Diamond Room Service Breakfast, Park Hyatt Chennai
The Hyatt Credit Card Is No Longer Valuable to Me
Hyatt killed their credit card for spend in my opinion. It already isn't a top earner, since most spend just earns 1 point per dollar and a transferrable point and most airline miles are worth more than a single Hyatt point.
Nonetheless I did put $40,000 of spend on it for the 10 elite nights that earned me. Under the new program that option is gone, and you cannot spend to earn credit towards top tier elite status. In fact now you need to spend $50,000 on the card just for enhanced Platinum (Explorist) status.
It's still worth keeping the for the annual category 1-4 complimentary night. But there's no longer a reason for me to spend any money on it.
Update: Spend on the card can still earn elite nights in January and February, helping you earn status in 2017 that will be valid through February 2019. So I may do that and then call myself done with spend on the card.
It's Even Harder to Make Status and Even Positive Changes Aren't All Positive
Eliminating credit card spend for elite nights makes the 60 night threshold for Globalist even worse. I have to go from 40 nights for top tier to 60 (or 55).
Lack of elite credit on award stays stings here especially too. It is great that Diamond Suite Upgrades will be valid on award nights but what top elite who has these can afford to book award nights anymore with the higher re-qualification threshold?
The free uncapped award night on reaching top tier (I have a hard time referring to it as 'Globalist') is a devaluation with giving up the 1000 points per stay check0in amenity. You trade enough points for a free night at a great hotel earned via these amenities each year for a free night certificate that expires.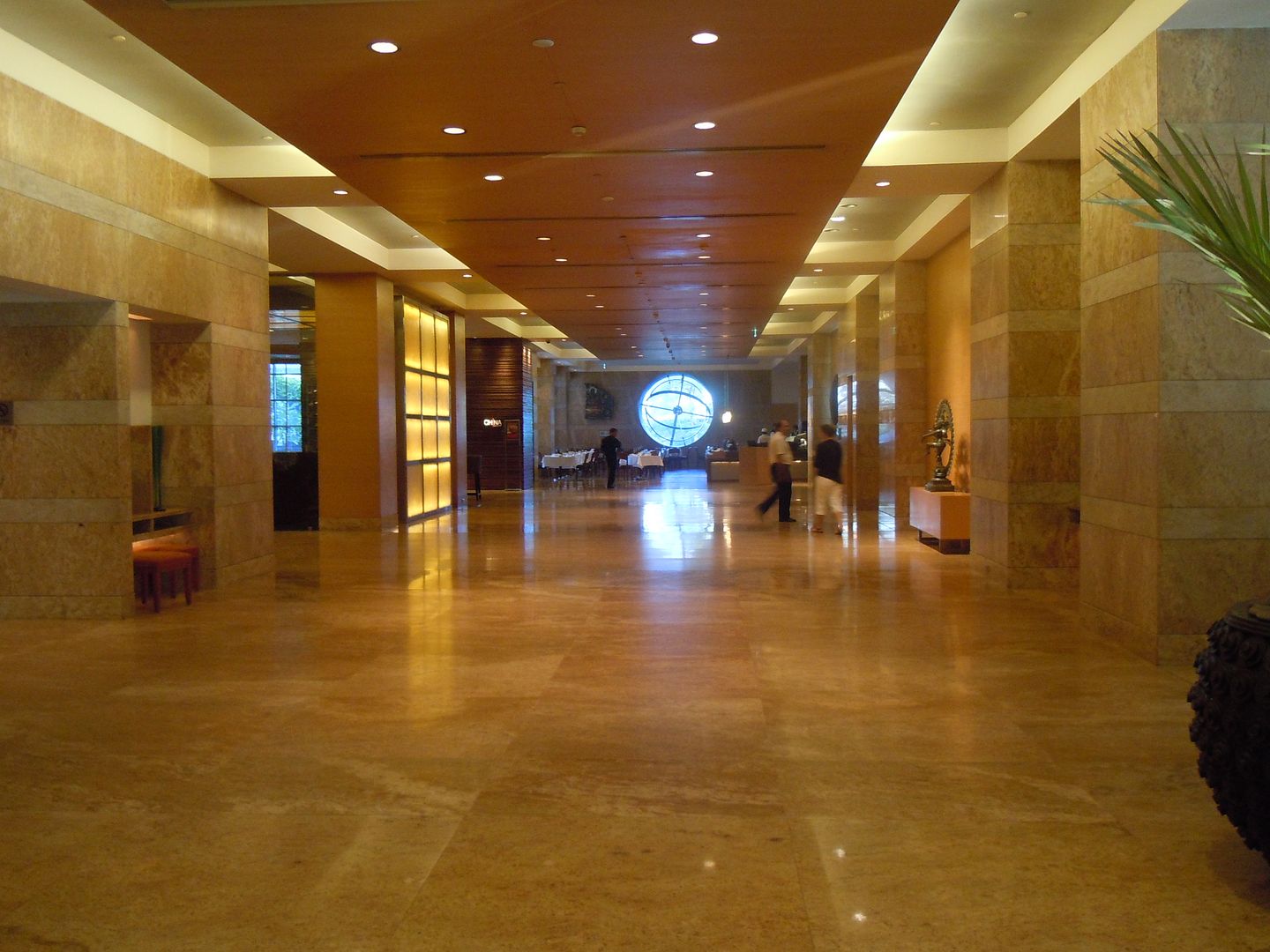 Grand Hyatt Mumbai
My Plan Going Forward
Since I do enough nights to keep top tier this is on net nice for me (even though I am already grandfathered in with a Private Line Agent so it is really just about the upgrades and not the concierge for me).
However I am working hard not to do as much travel next year. I won't be able to do this and Starwood ambassador 100 nights again.
So my current thinking — and I have the next 2 months to decide — is that I stay with Hyatt enough for top tier and spend $75,000 on the Ritz-Carlton Rewards® Credit Card for Platinum which also keeps me at Starwood Platinum.
Who would have thought I of all people would be semi-happy about the Starwood-Marriott merger? It gives me a way out from a difficult choice.
Hyatt's footprint isn't large enough for me to rely entirely on Hyatt. But I value their top tier enough to want to keep it. I can keep Starwood Platinum through spend on the Ritz-Carlton Rewards® Credit Card. And that gives me a wide array of hotels through Marriott and Ritz-Carlton at which I'll have top status as well.
---
CitiBusiness® / AAdvantage® Platinum Select® Mastercard®
Earn 65,000 AAdvantage miles.